Learning Science Fiction
By Feng Zhu
SPEAKING THE SCIENCE FICTION LANGUAGE




One of the most challenging design themes for students is science fiction. Unlike historical cultures and fantasy themes (which are often based on historical cultures), science fiction (sci-fi) can have limitless directions. There are also many categories of sci-fi such as near-future (Minority Report), realistic (the Martian, Gravity), far future (Oblivion, Passengers), industrialized military (Aliens), cyberpunk (Blade Runner), fantasy (Star Wars), dystopian (Brazil, 1984), etc.
Due to these broad categories, students often go down a road of arbitrary designs, mixing different science fiction themes together - resulting in "kit-bashed" solutions. From an instructor's point of view, critiquing these random designs become highly subjective. There are essentially no rights or wrongs. It just comes down to the question of "is it cool?" When learning as a student, finding the answer to this question can be frustrating since the word "cool" can mean so many things.
If you are interested in designing something sci-fi themed, I recommend starting with the fundamentals. Reference the history of technology and science. Build your forms off of real-world design languages before attempting your own. This will give your designs a "bottom-line," preventing sporadic solutions.
In the examples here, we are using real-world space programs as our fundamentals. The goal here is not to do something extraordinary, but to simply learn a new design language. Once students are more familiar with this language, they can go off and design their own worlds.
These designs were done by FZD Film's internal training program.


SPACESHIPS
Various design directions for long range spaceships.
MISSION CONTROL




Ground control.
MOON BASE & POWER CORE




A core used to generate energy for a wormhole.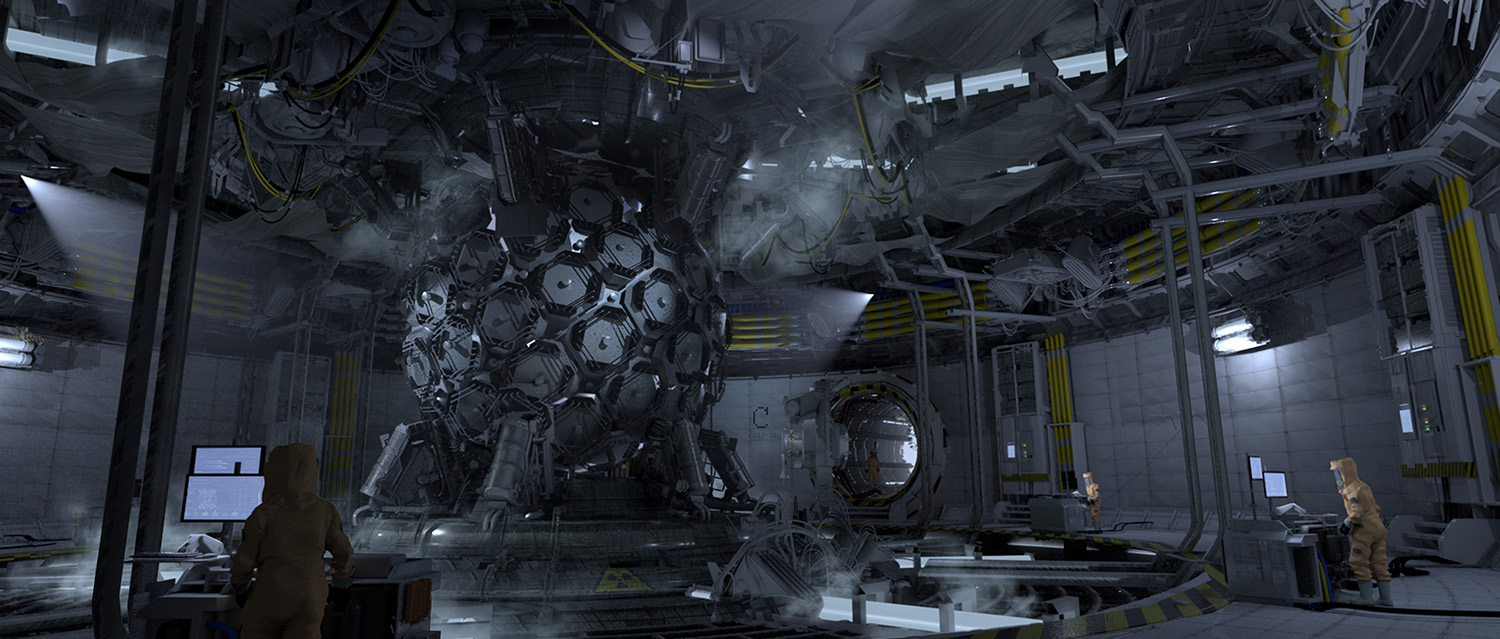 EVA VEHICLES




A small EVA exploration vehicle.
ALIEN STRUCTURE




After jumping through the wormhole, the spaceship encounters an alien vessel.
DESIGNING WITH FOUNDATION
Even for something non-existent, use real-world references as a starting point.