For Students: Designing Your Surroundings
BUILDING VISUAL INFLUENCES

Google image search the words, "concept art," and you'll see pages of fantasy landscapes, sci-fi cities, cool characters and post apocalyptic worlds. Rarely would you find something from the real world, despite the fact that thousands of concept art are done for grounded projects such the Red Dead Redemption series, the Assassin's Creed series, the Tomb Raider series, and so on and so forth.
For someone who is starting to learn, these types of influences can sometimes work against the grain. Drawing only "made up stuff" can lead to bad habits that are hard to correct down the road. And worse, leads to generic portfolios which only contain flash but no substance. For clients looking for usable design solutions, these portfolios are often tossed aside.
As a concept artist, you have to strike a balance between reality and entertainment. The strongest portfolios are generally those which demonstrate good understanding of the real world while mixing in marketable entertainment content.
START WITH WHAT YOU KNOW

To find this balance, FZD have prepared several assignments. The examples below are from a project called "Fantasy Rooms." It is literally a 50/50 balance. Students have to first design a teenager's bedroom from the real world. Not only is this a very relatable theme, references are easy to come by. We often restrict the time period between the 1950s to 2000s. This teaches students to use proper research.
For the other half of the assignment, students design their "fantasy room." They choose a profession such as Rogue, Wizard, Dragon Hunter, etc. and design the room to match.
If you are learning from home, give this a try. Keep the theme to something you like and are familiar with. This will help keep you motivated for the next 20-30 hours; time needed to complete this assignment.
USE A DESIGN PIPELINE

Staring at a blank canvas can be intimidating. Reduce your stress by breaking everything down to small processes. For these assignments, student start with research, design notes and rough sketches. Once the direction is set, use 3d to block out the overall structure. Next, a 3/4 product view is rendered. And if needed, cameras are placed into the scene to extract production shots (can be later used for digital paintings to illustrate lighting and mood).


PROCESS BREAKDOWN:
1. Find photo references for both rooms
2. Use 3D to mockup rooms
3. Build 3/4 product view first
4. Place cameras inside the rooms to find production shots (optional)
FIND ENTERTAINMENT IN THE REAL WORLD

Here are some additional student examples to get you inspired. Remember, focus, take your time, and don't procrastinate.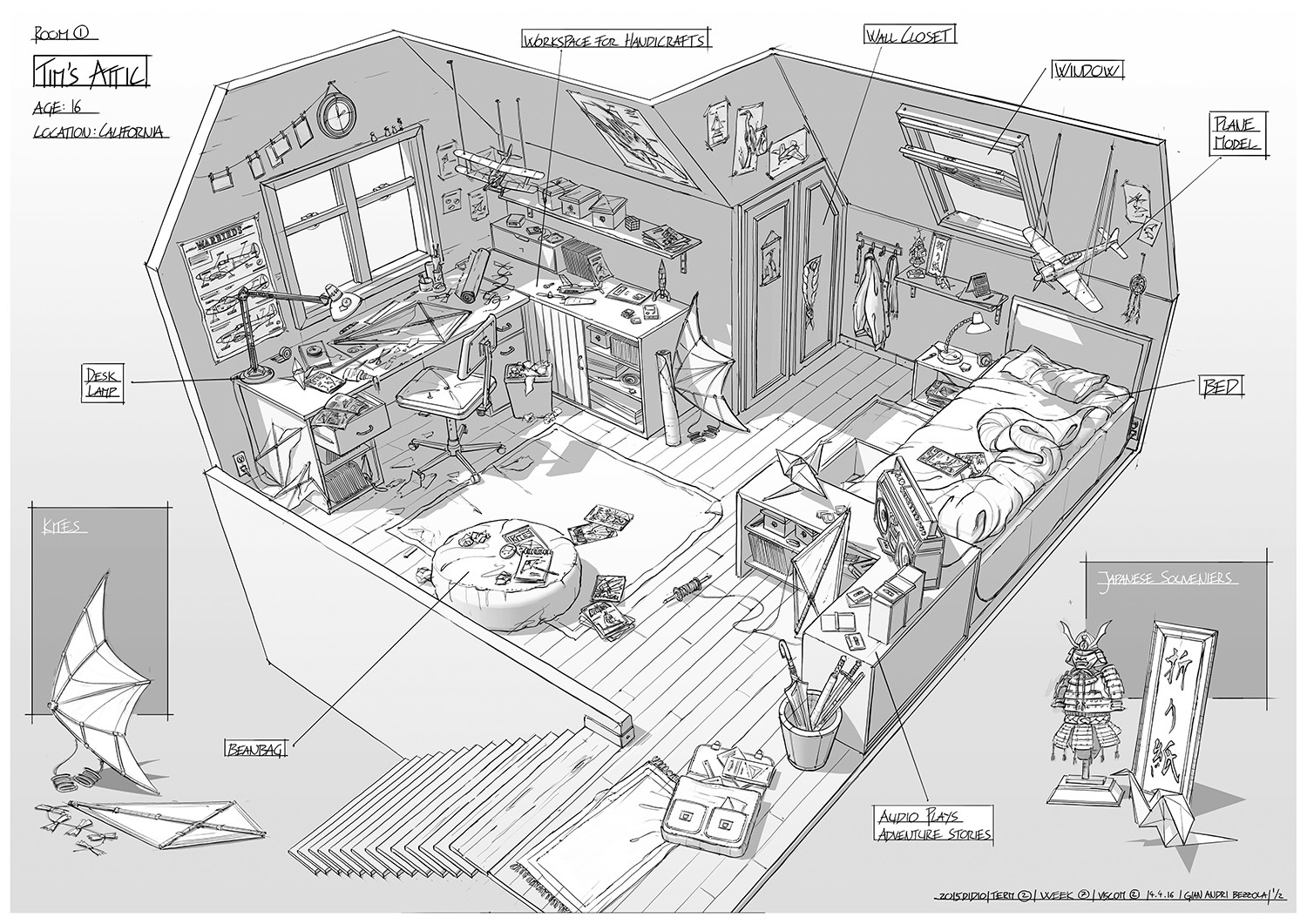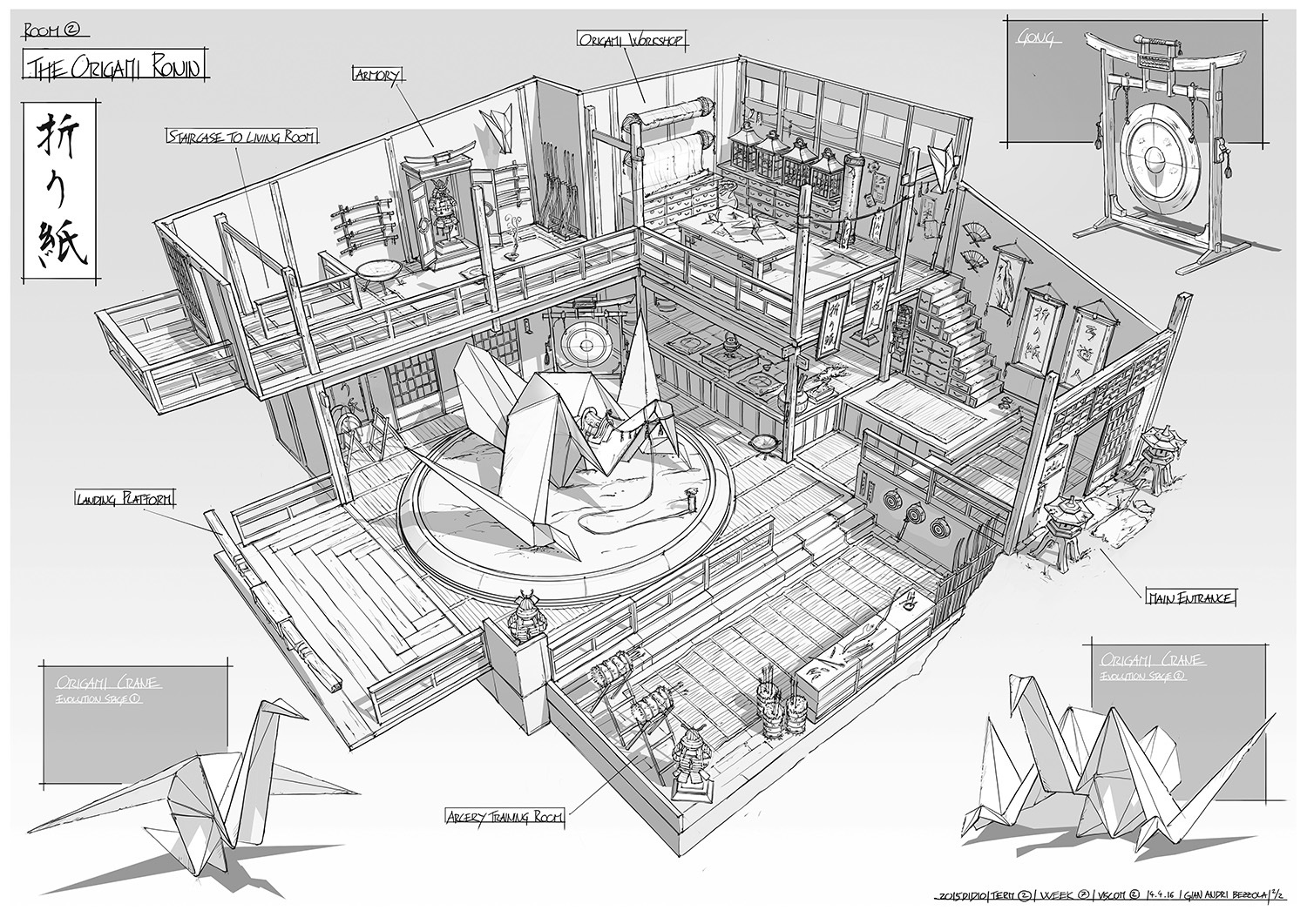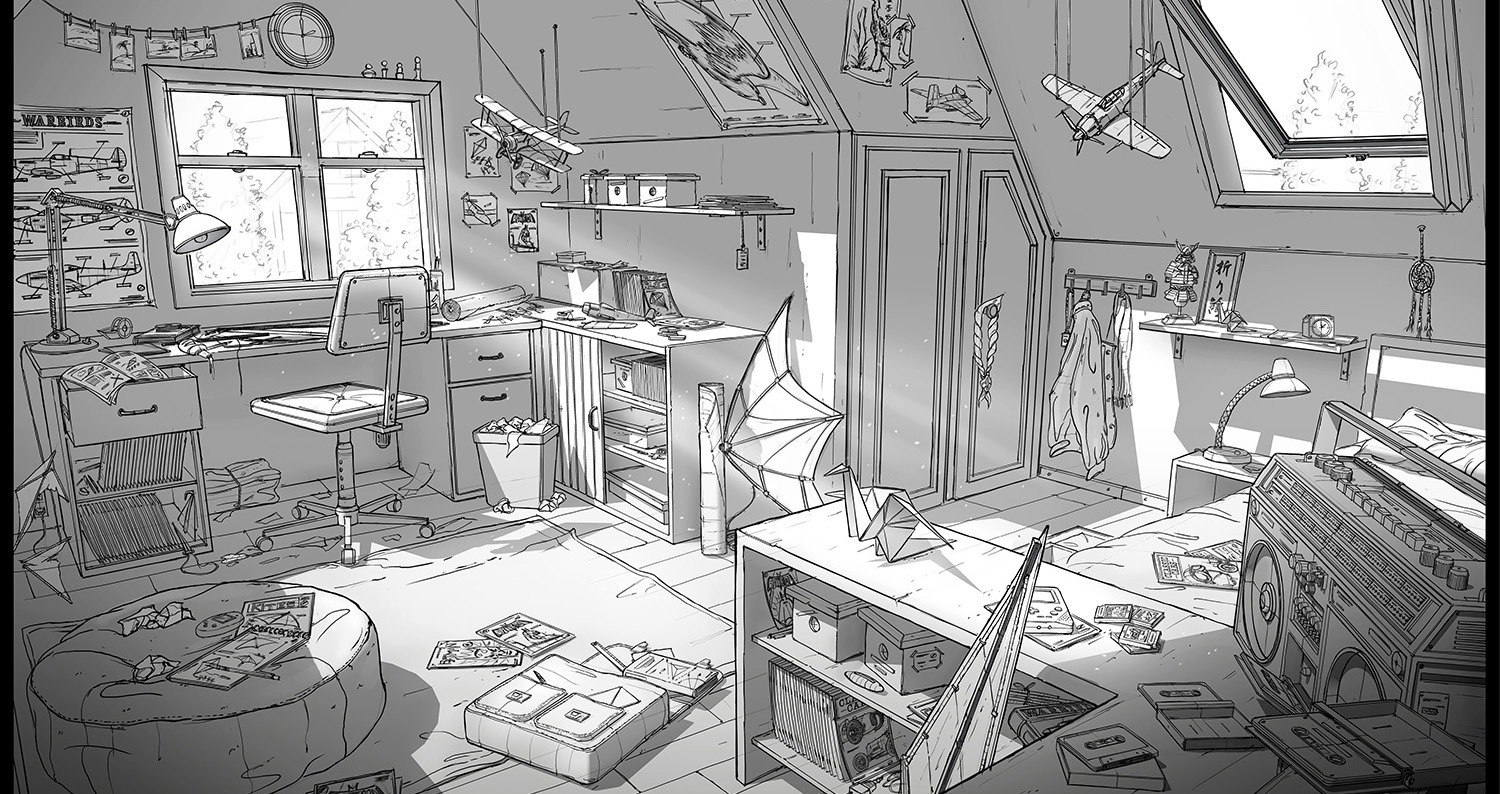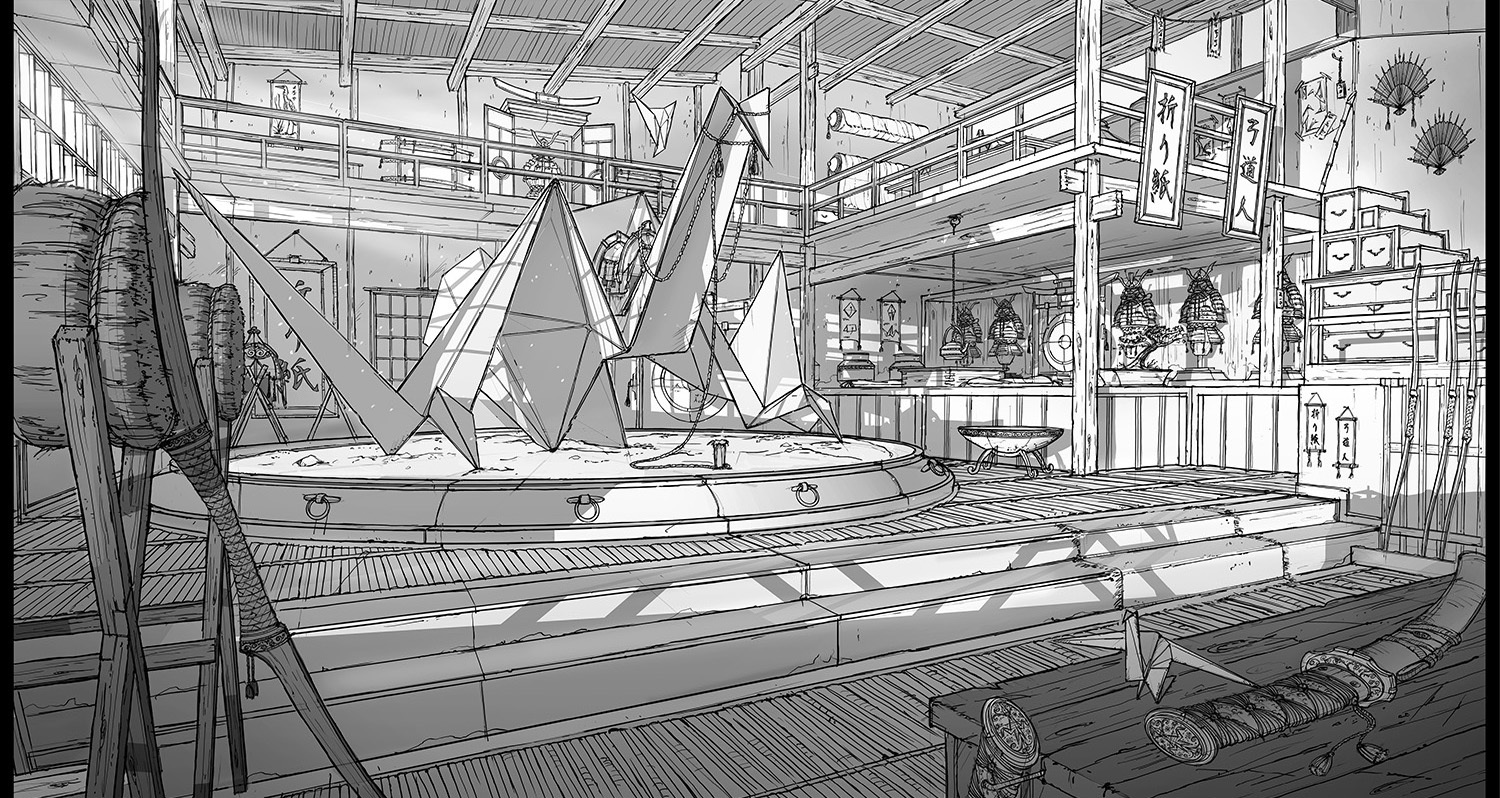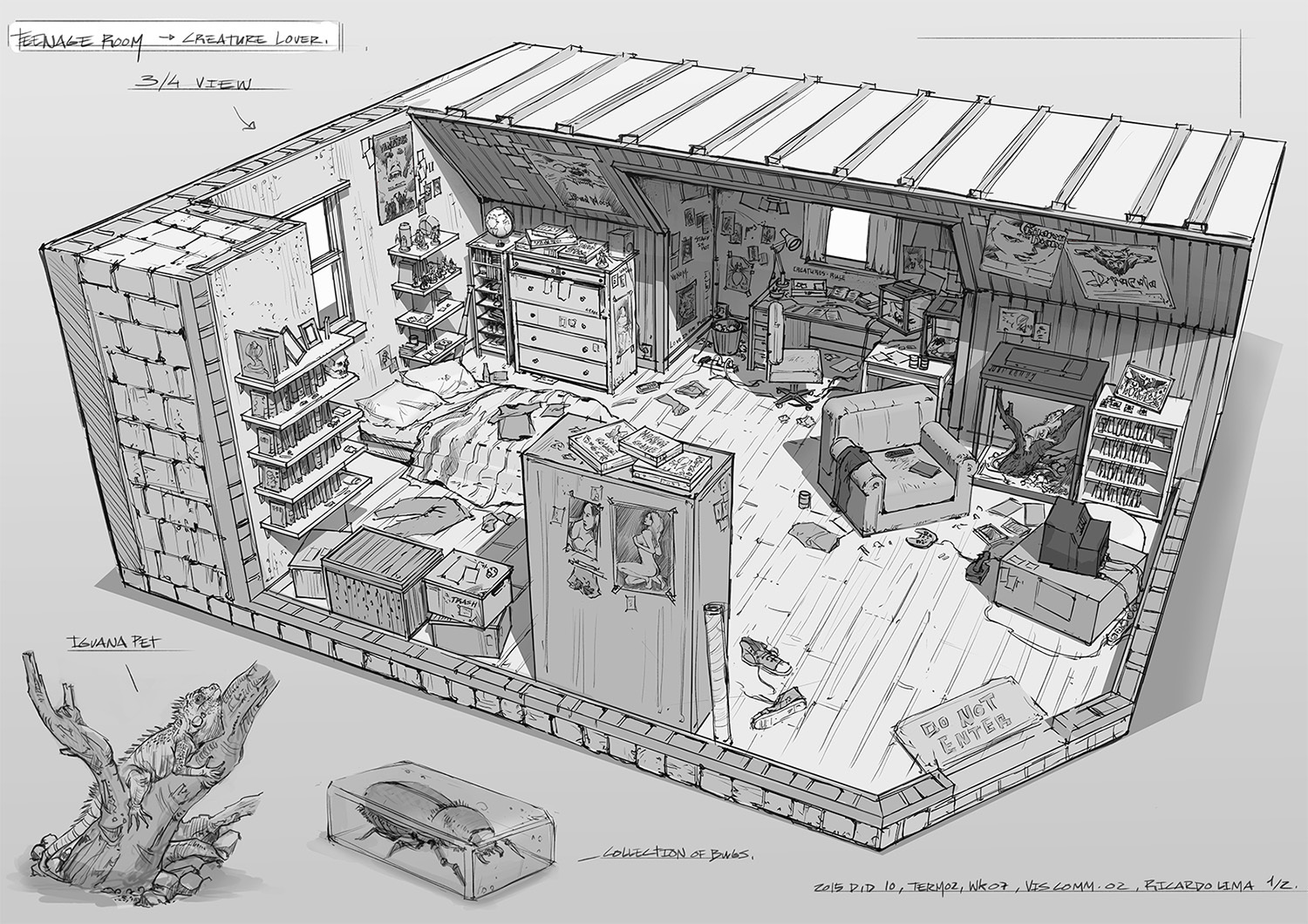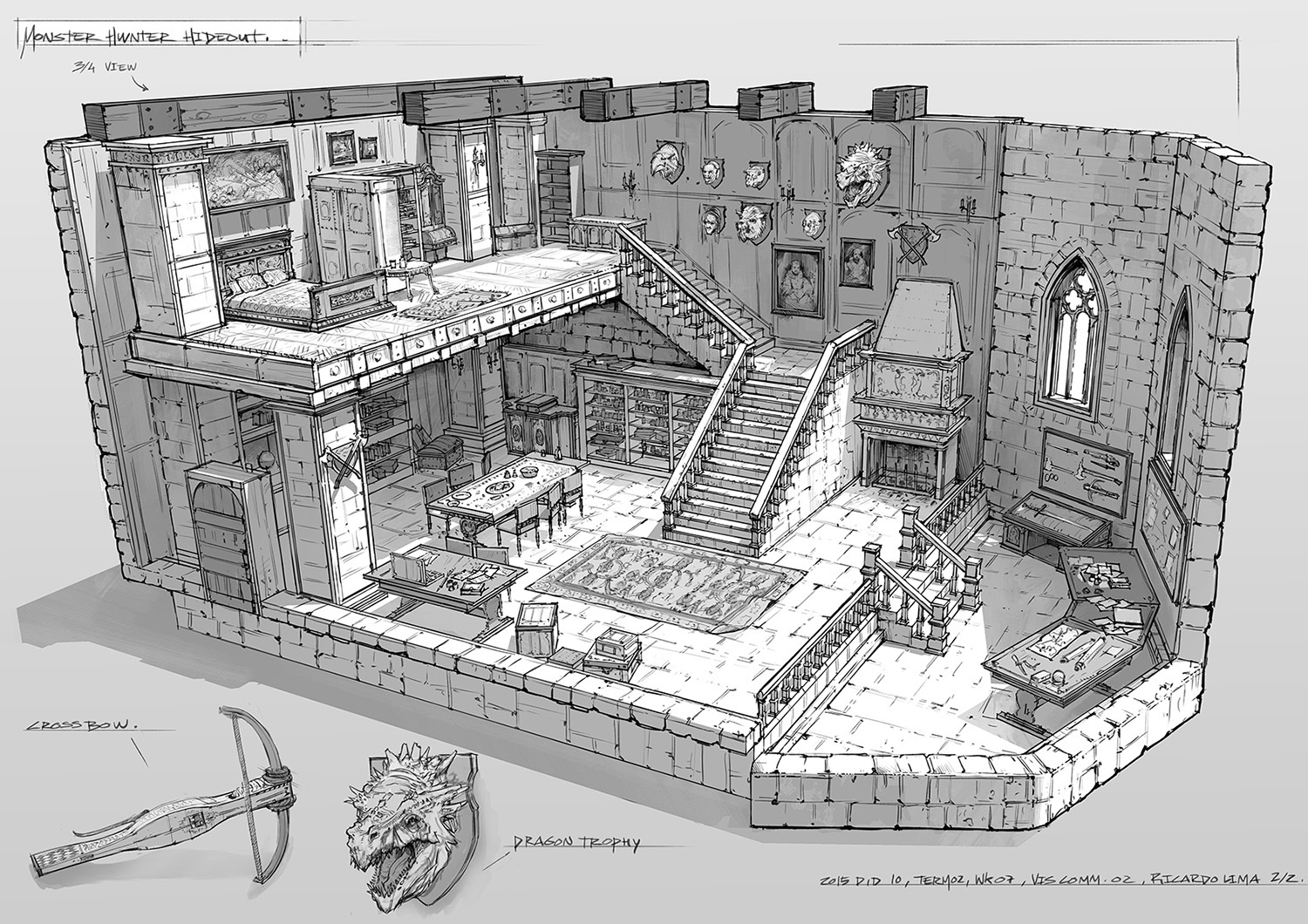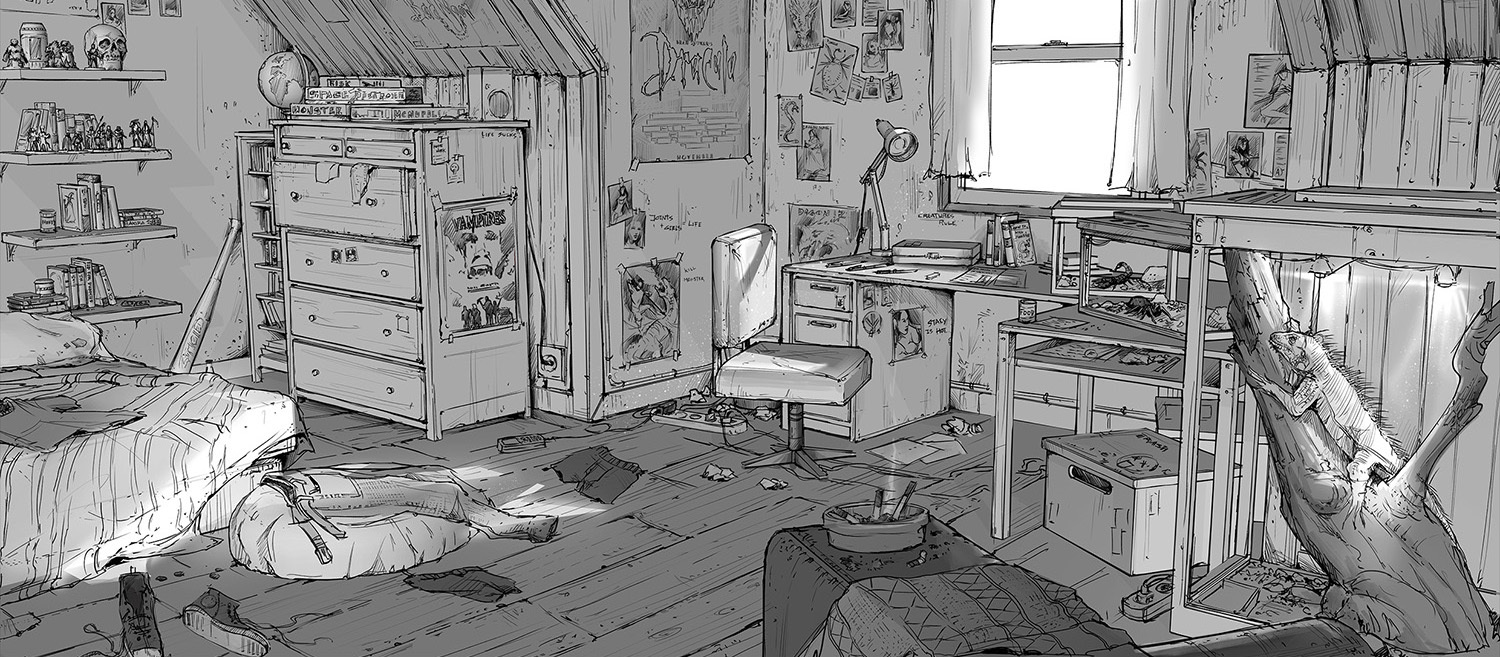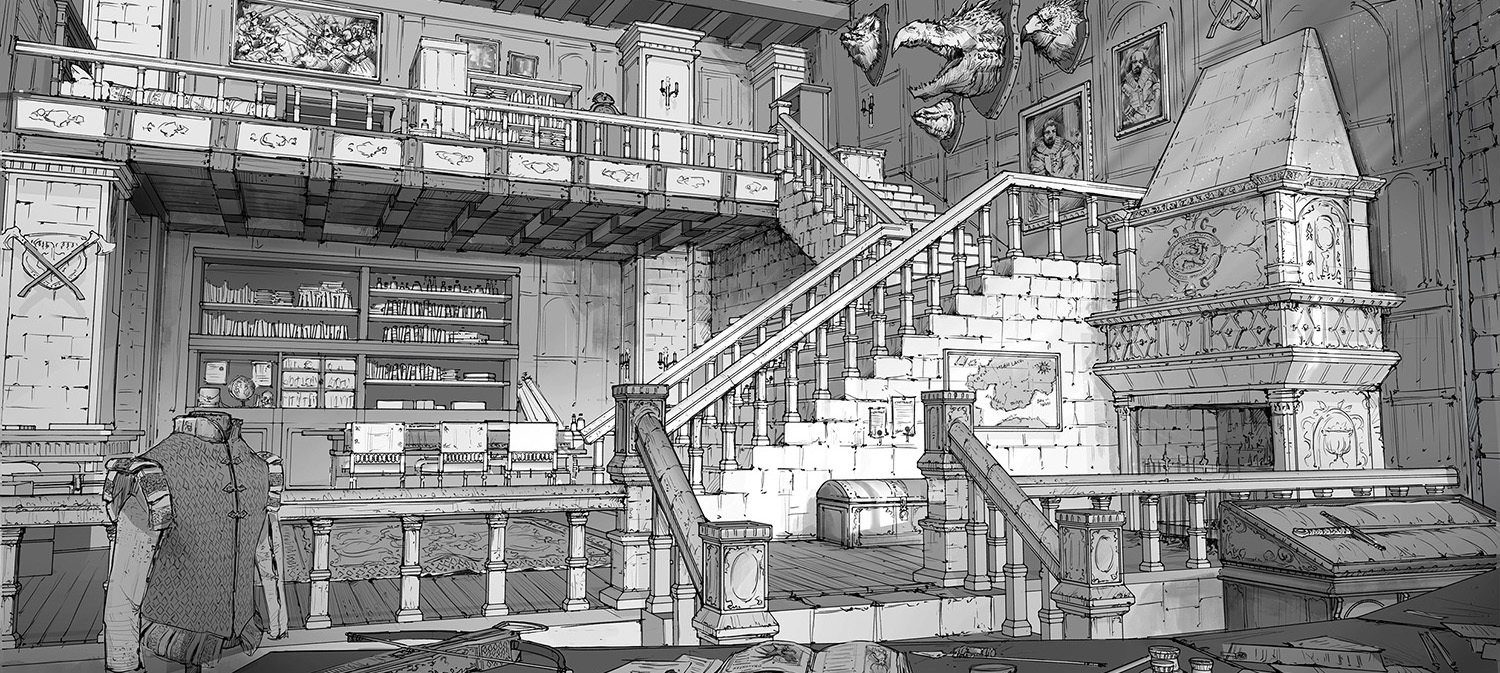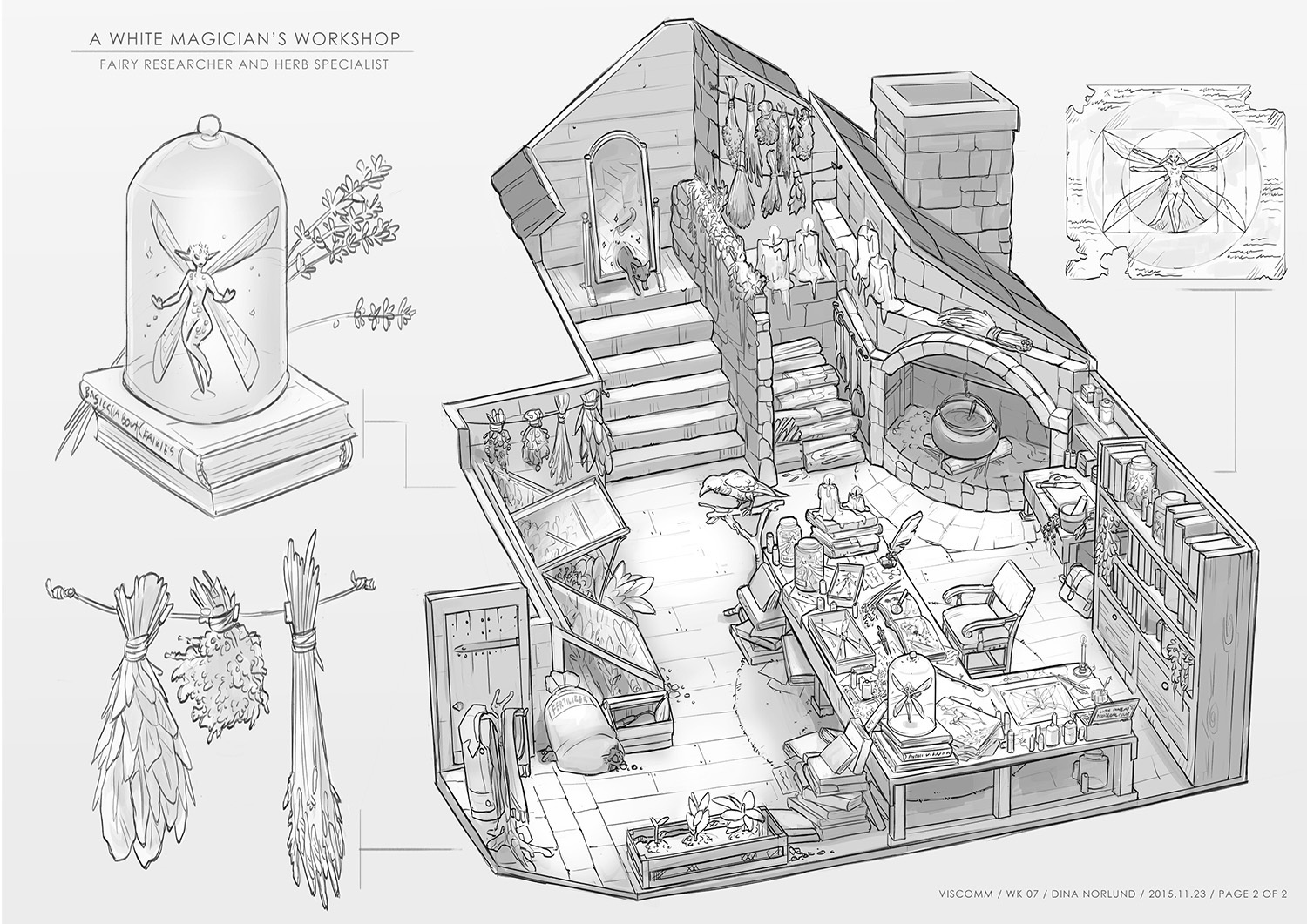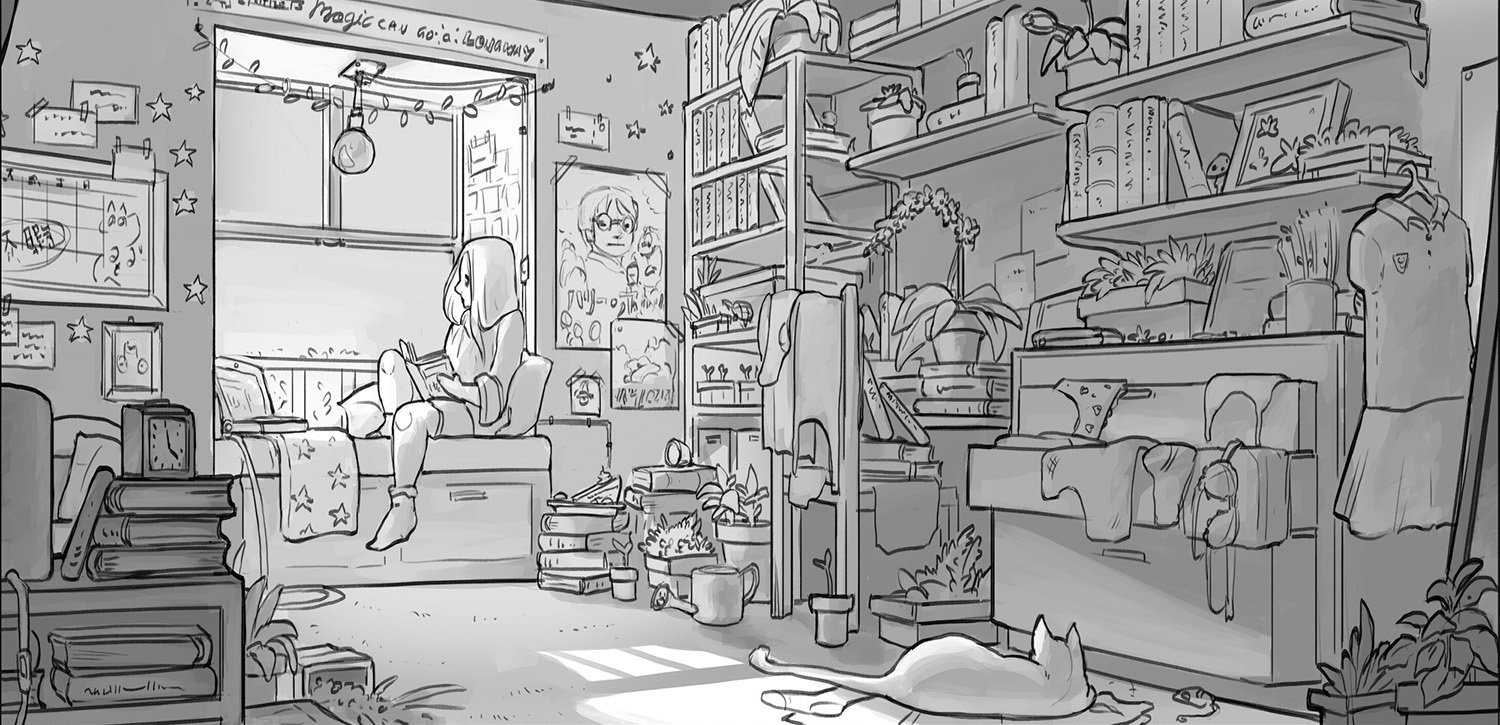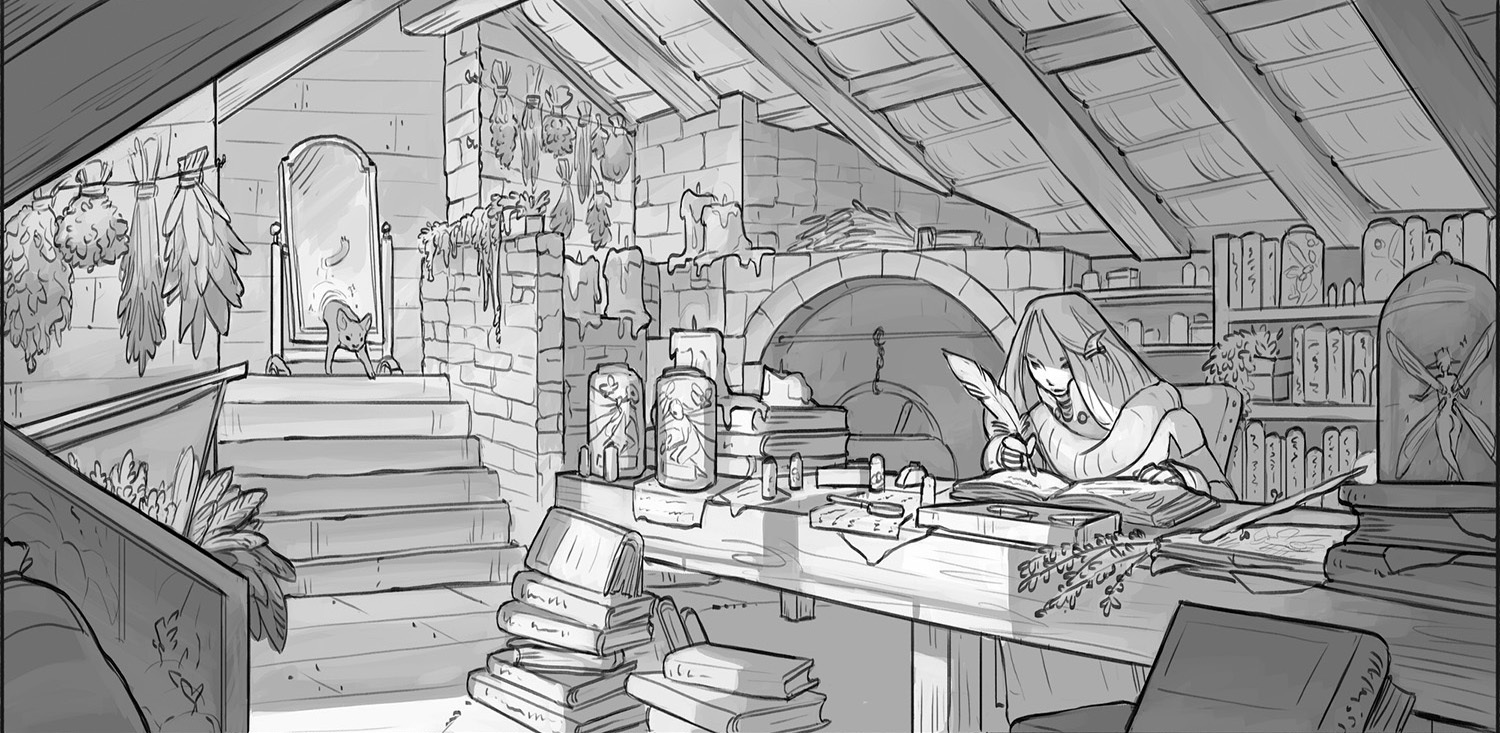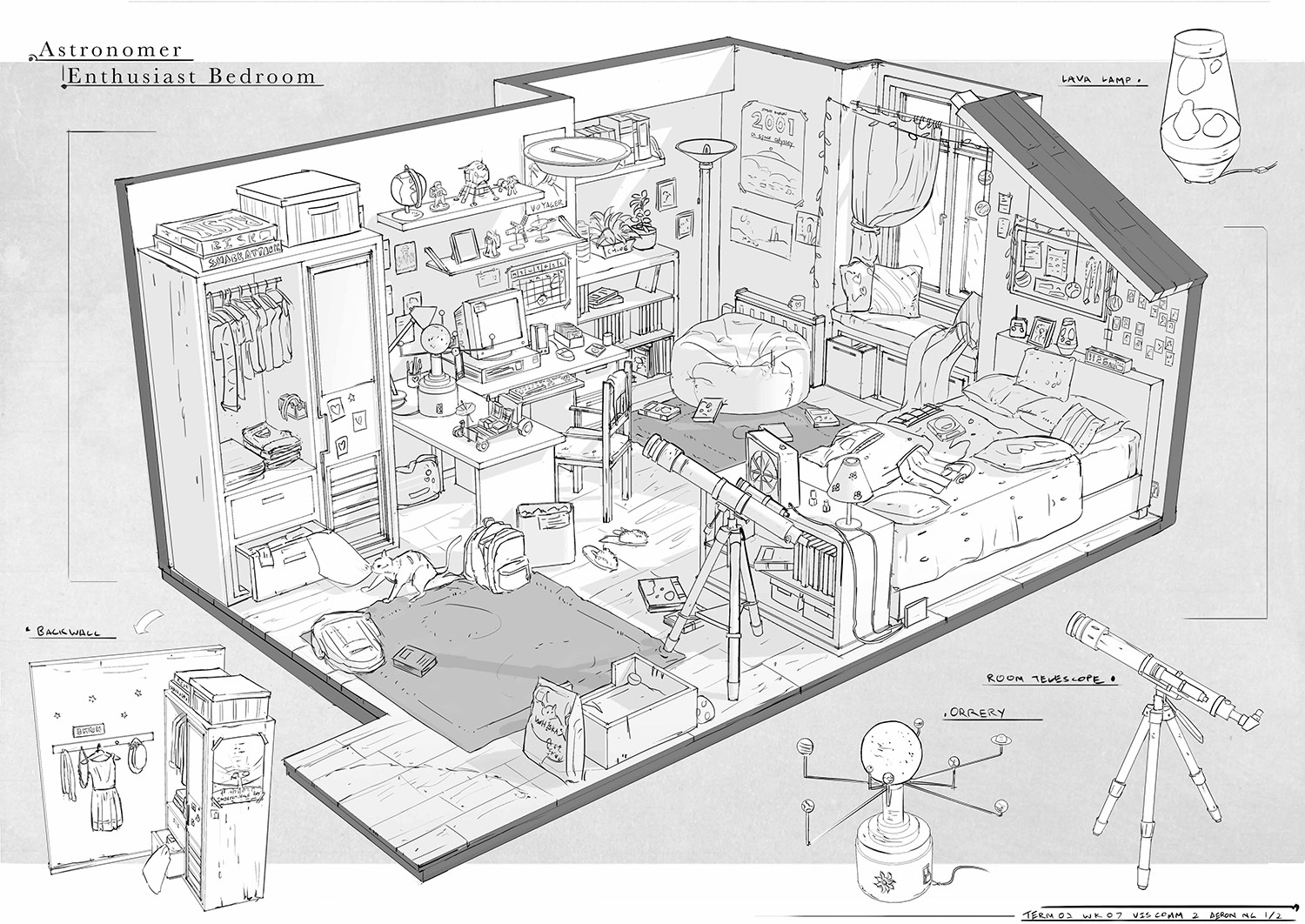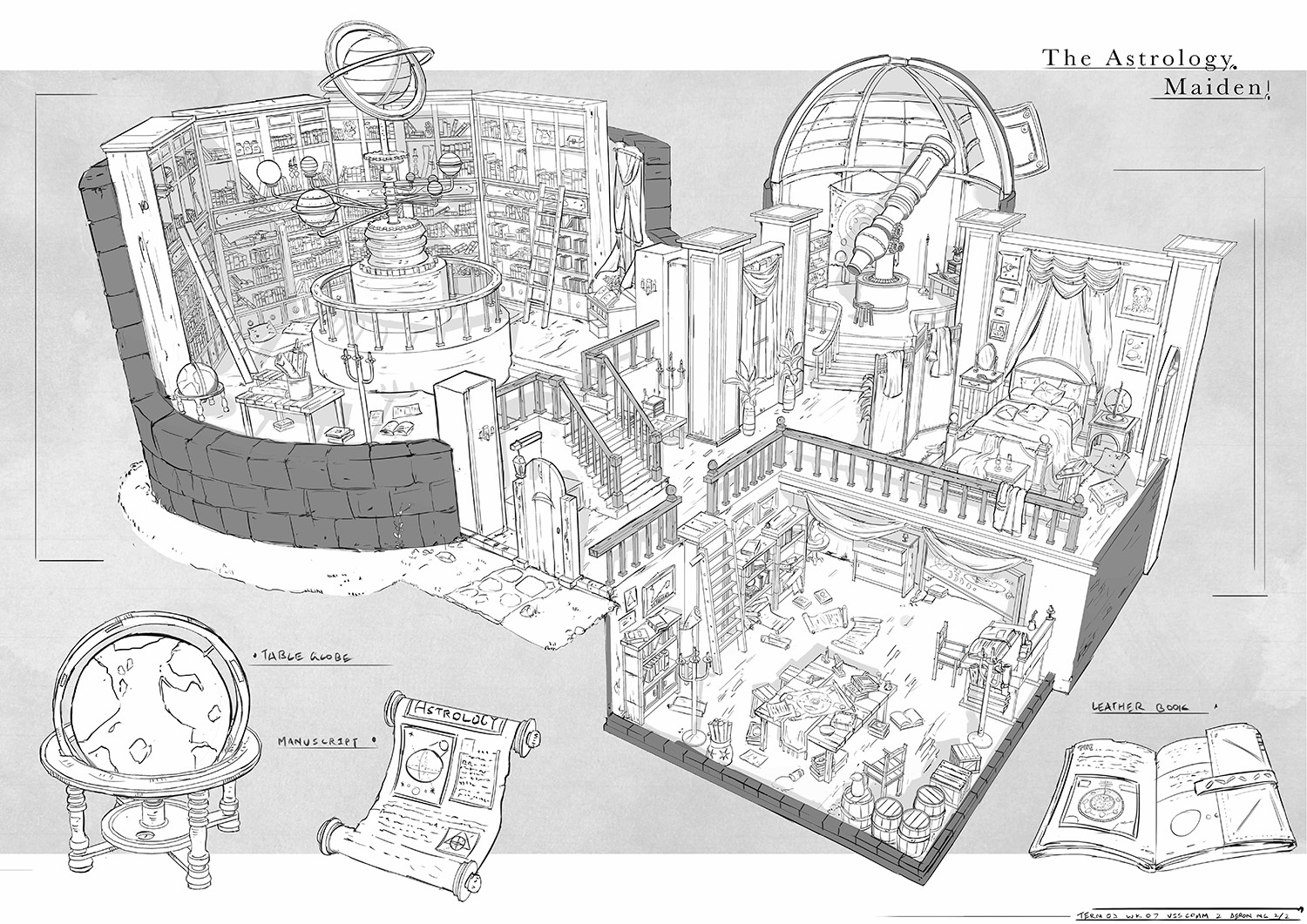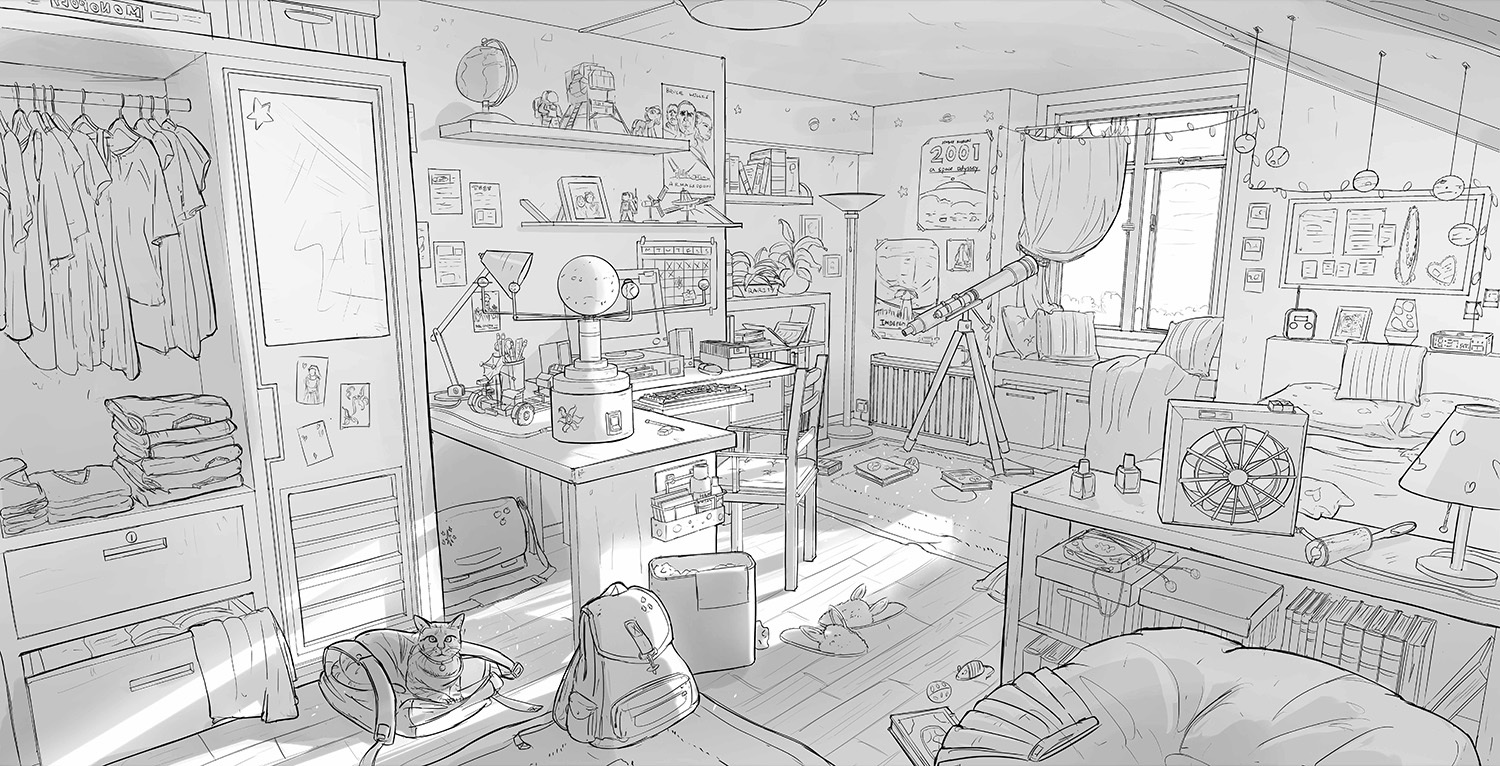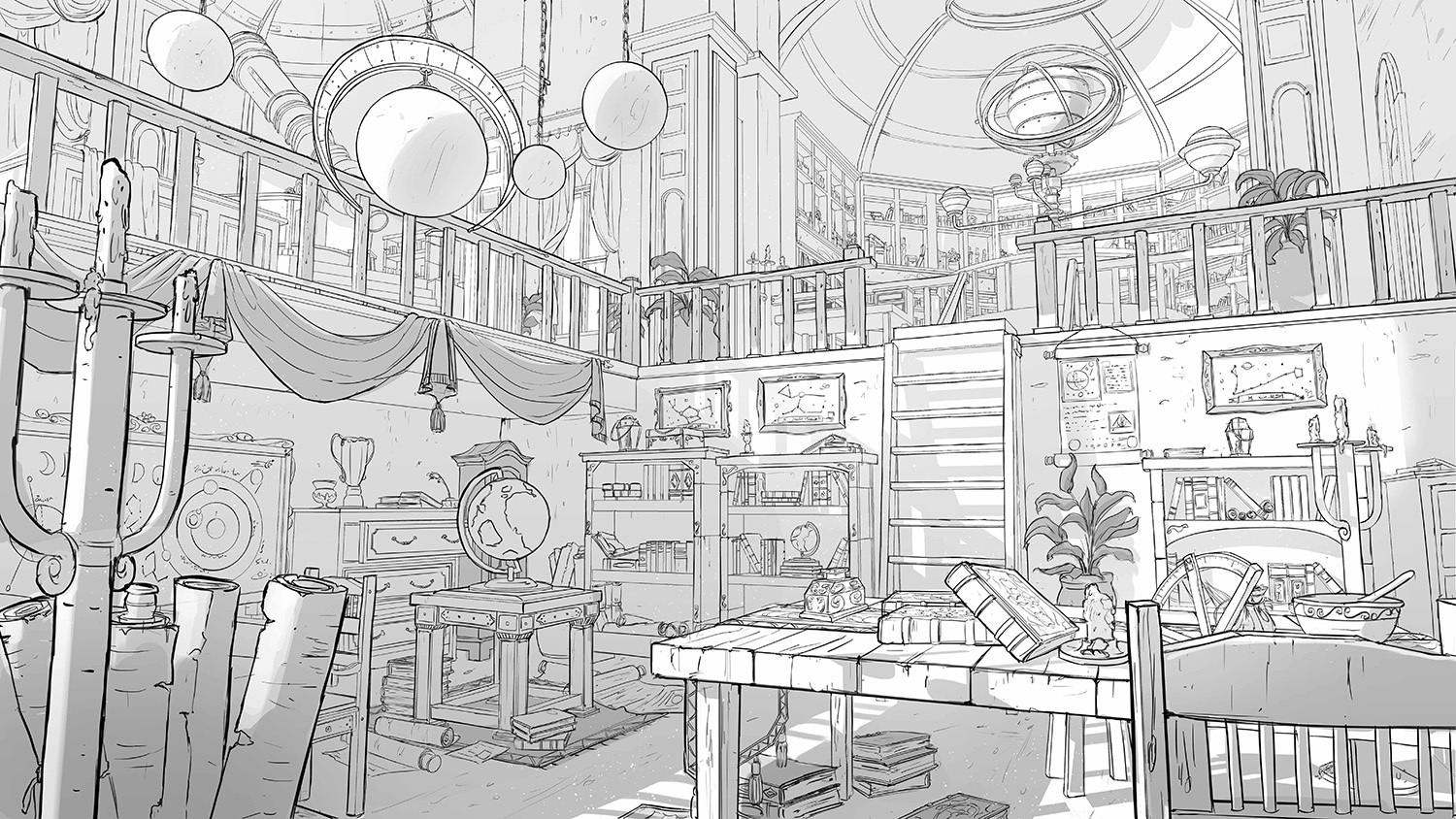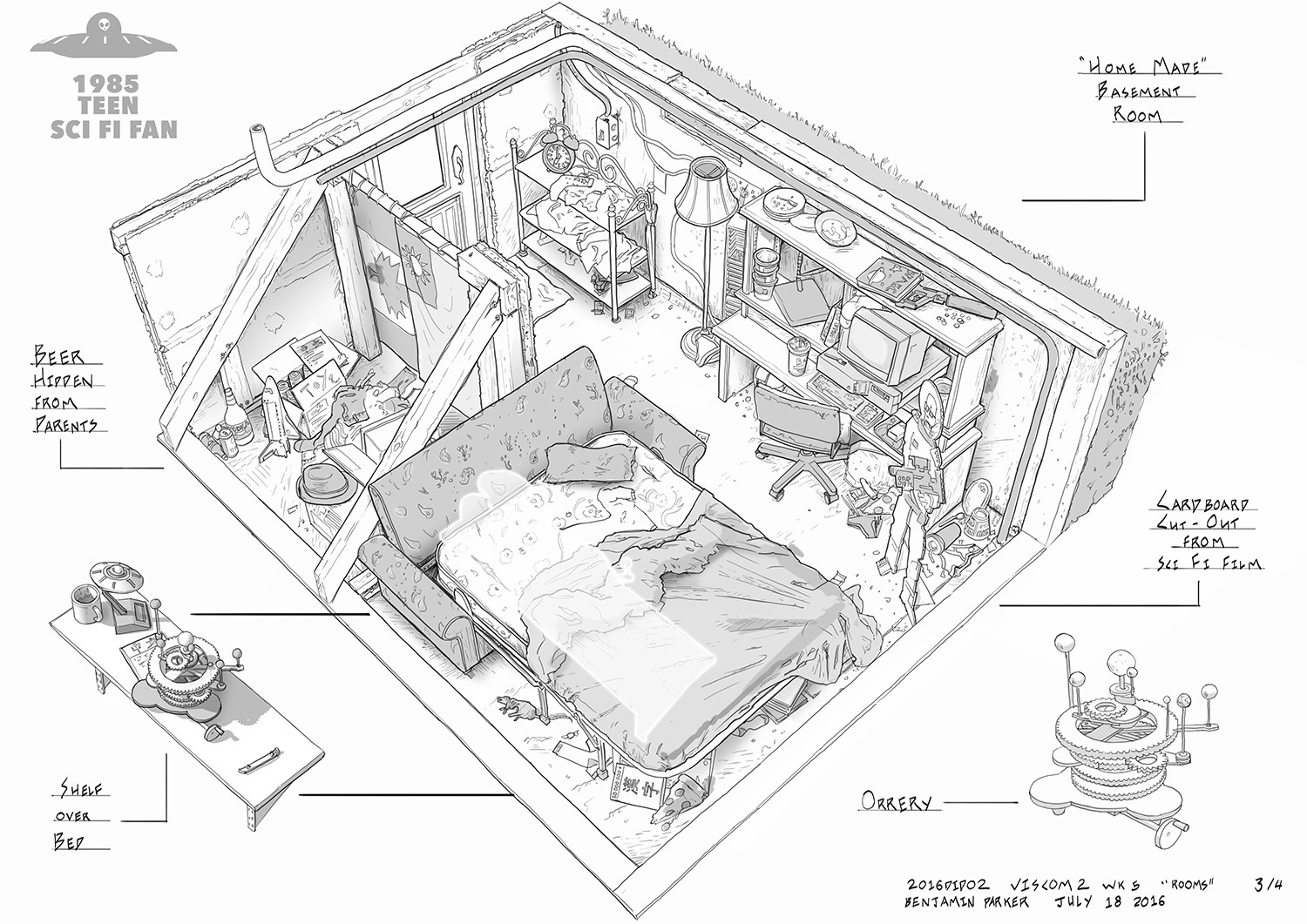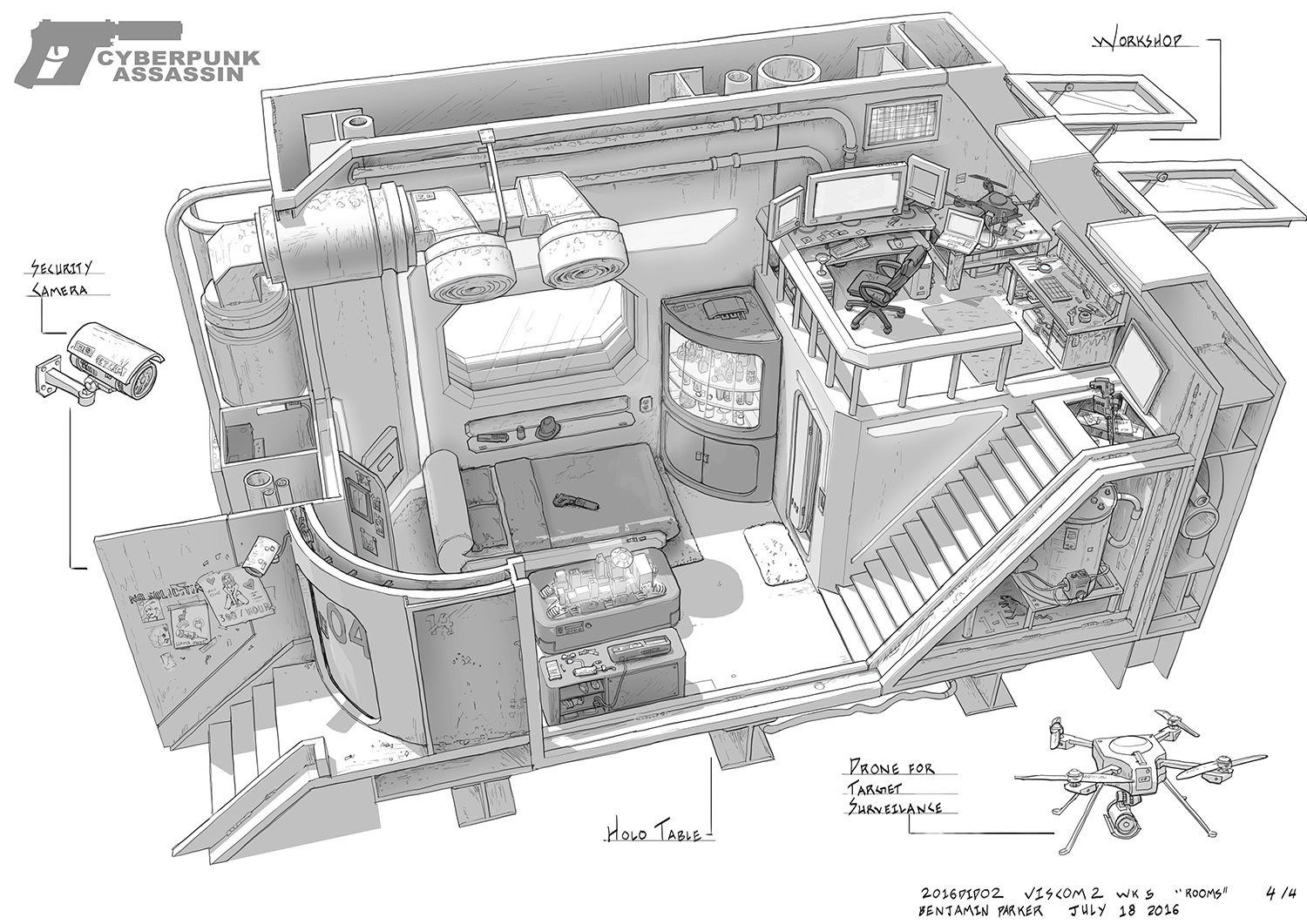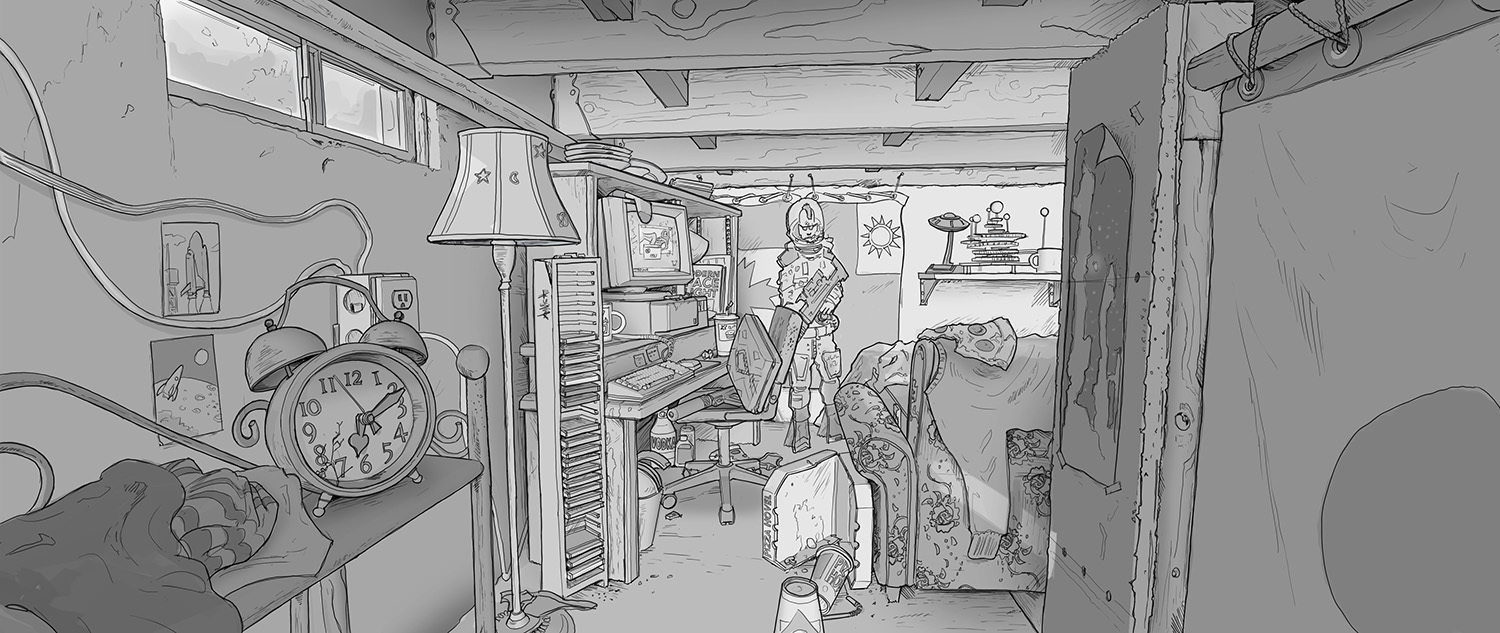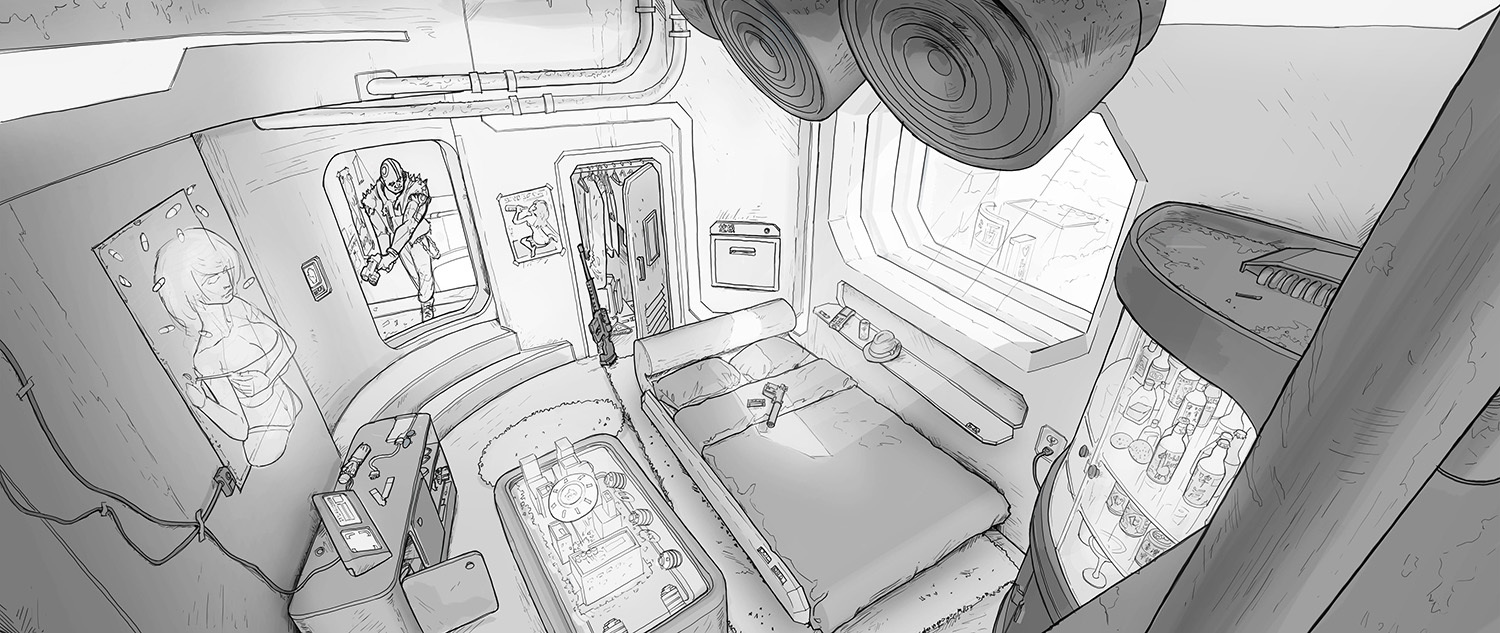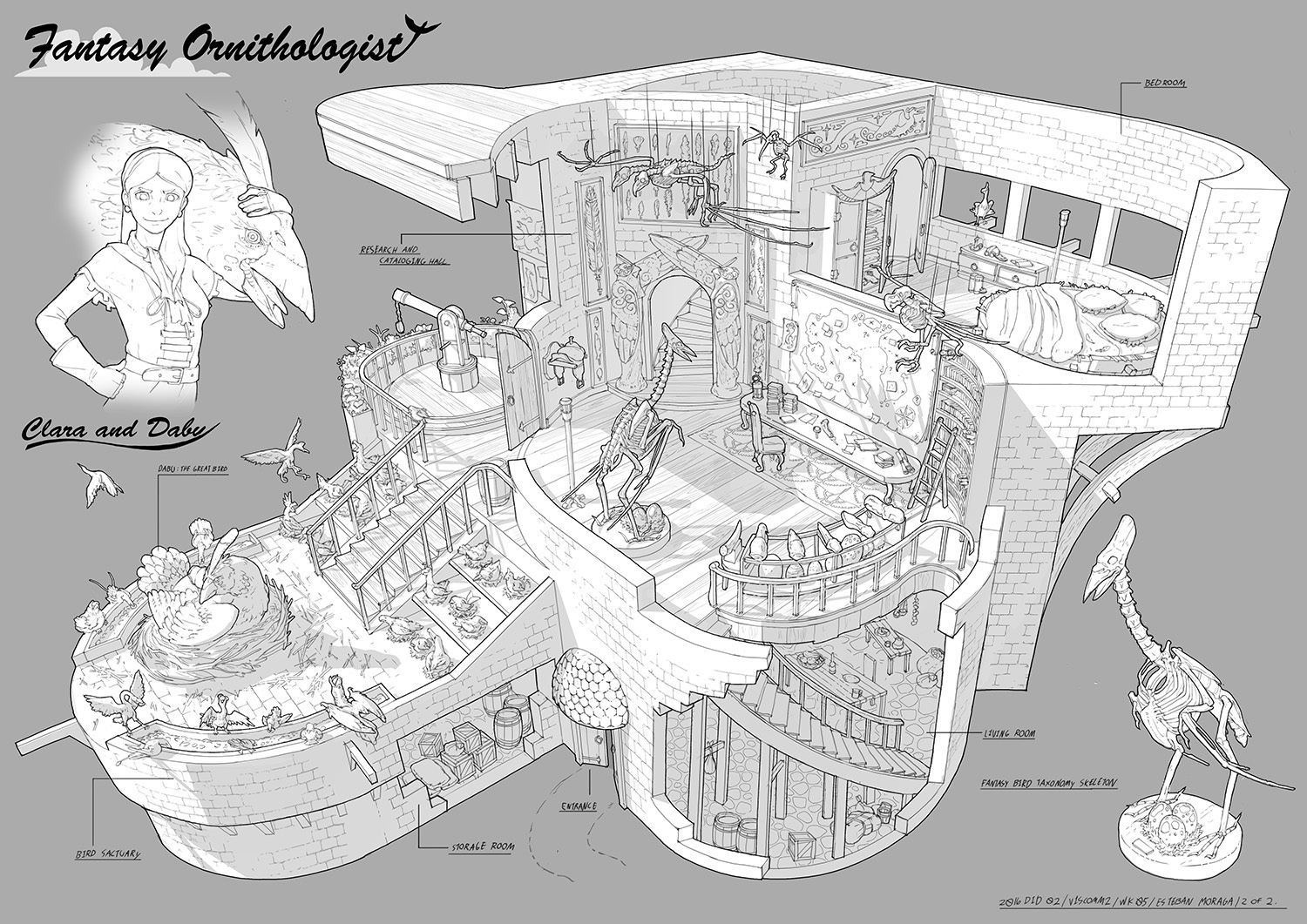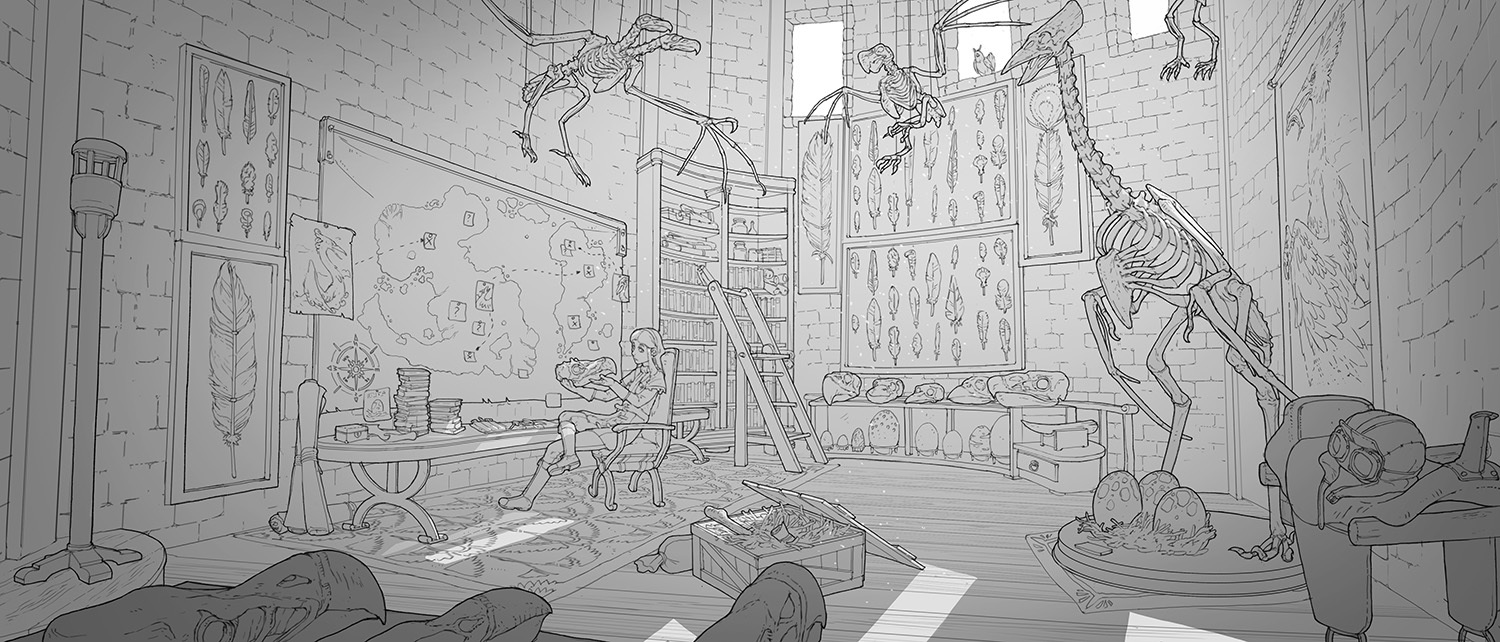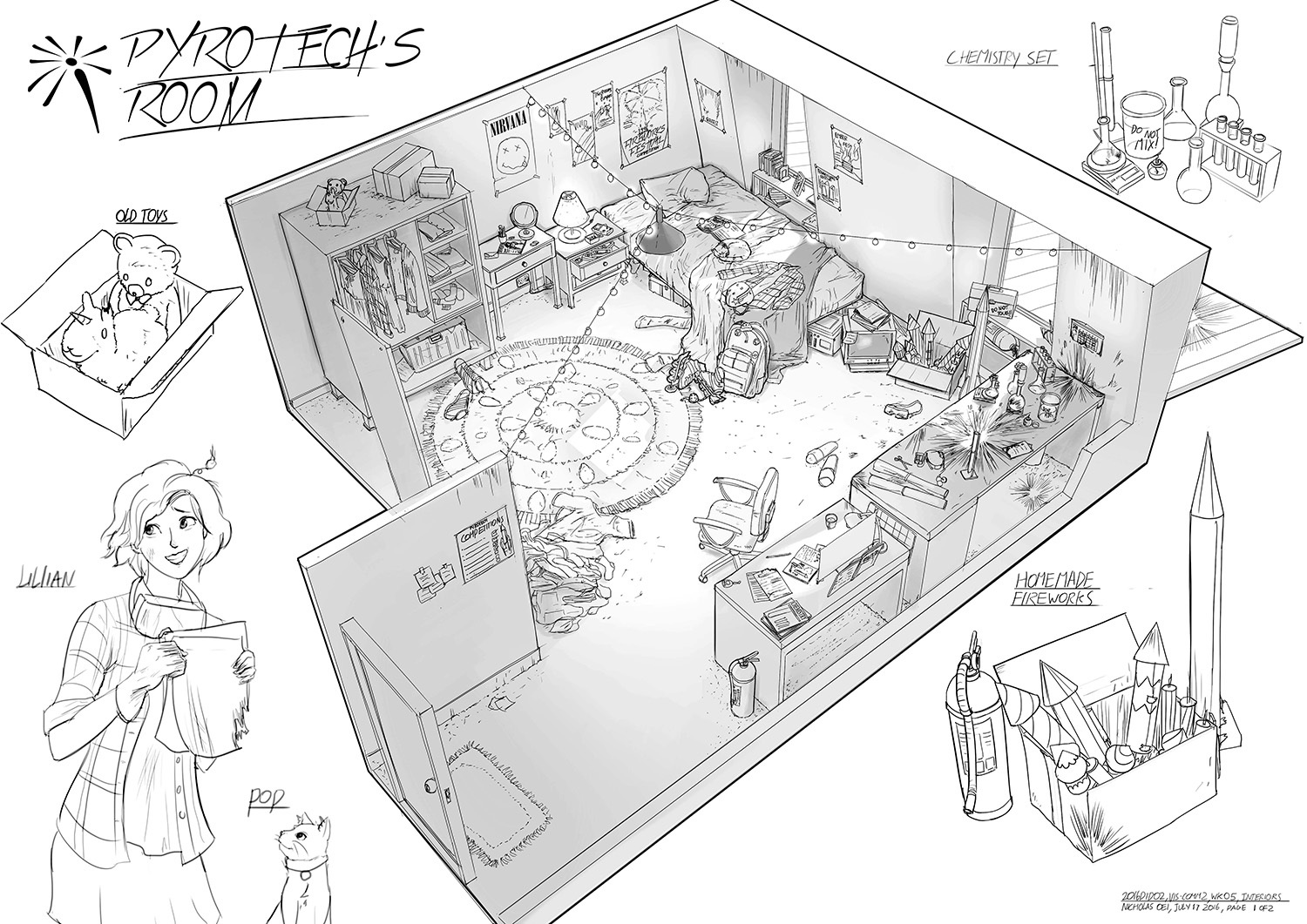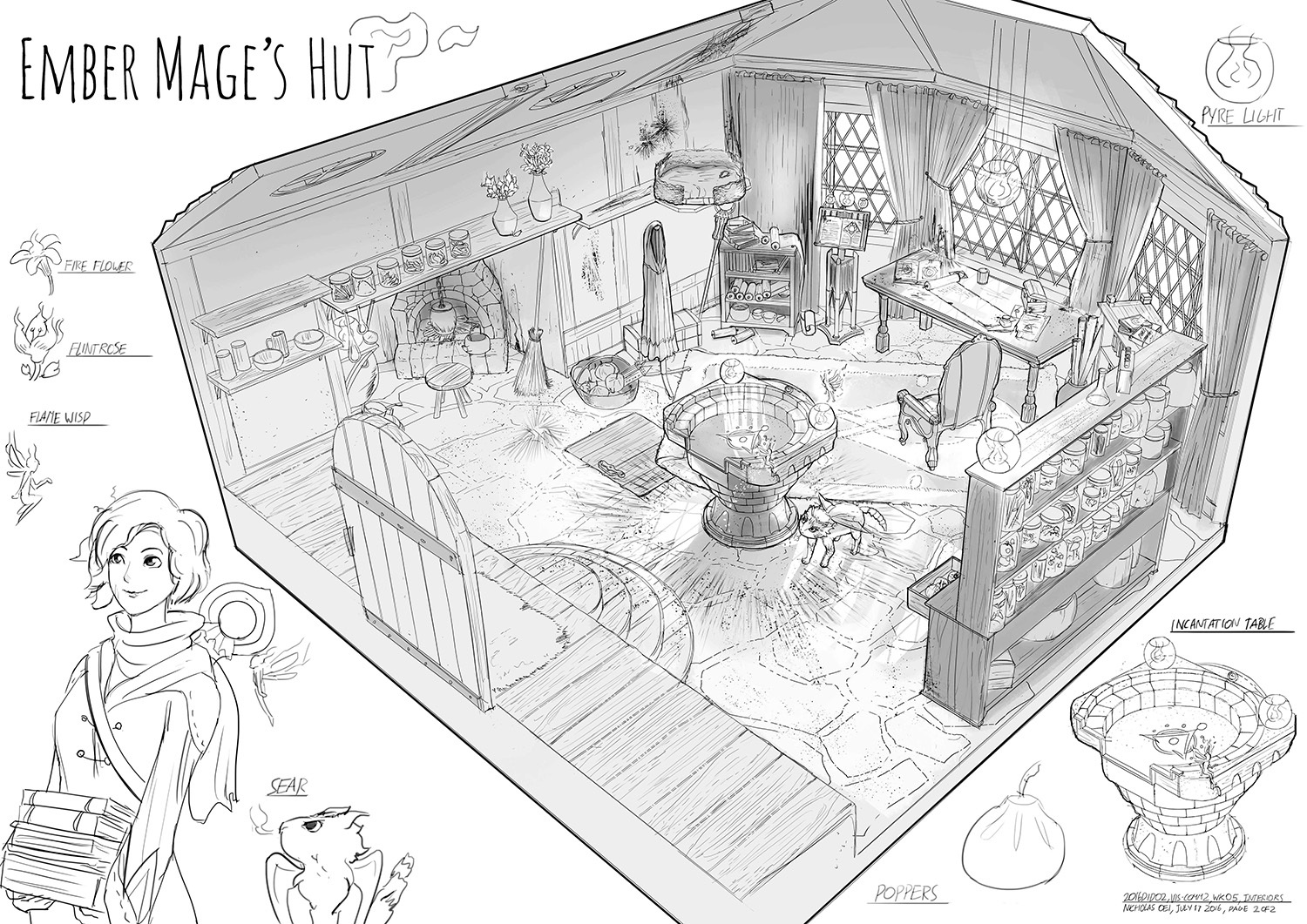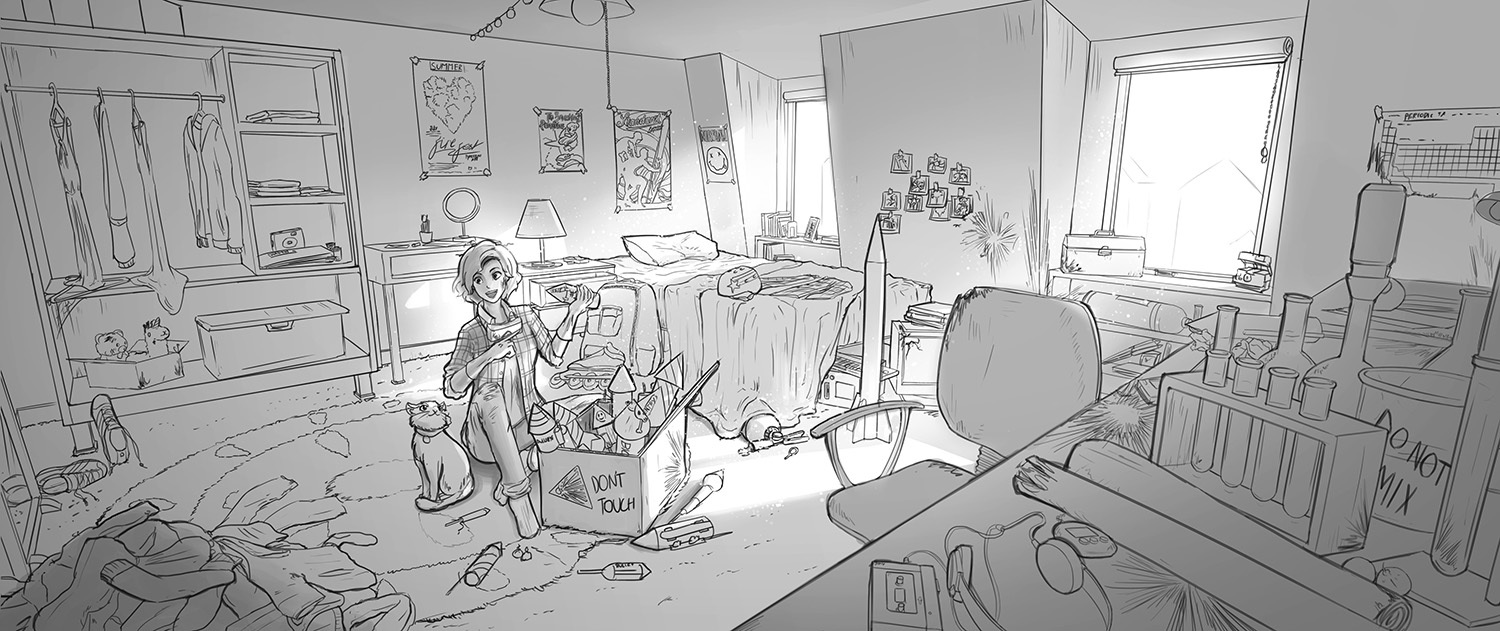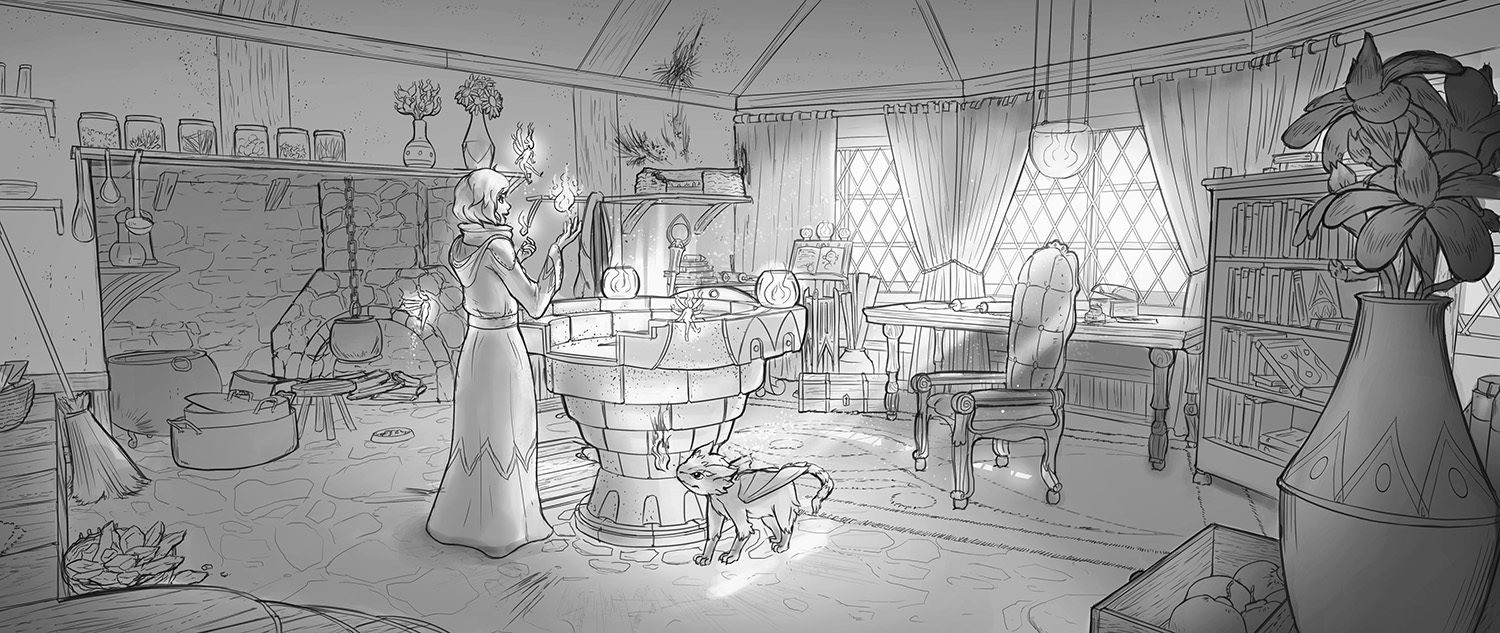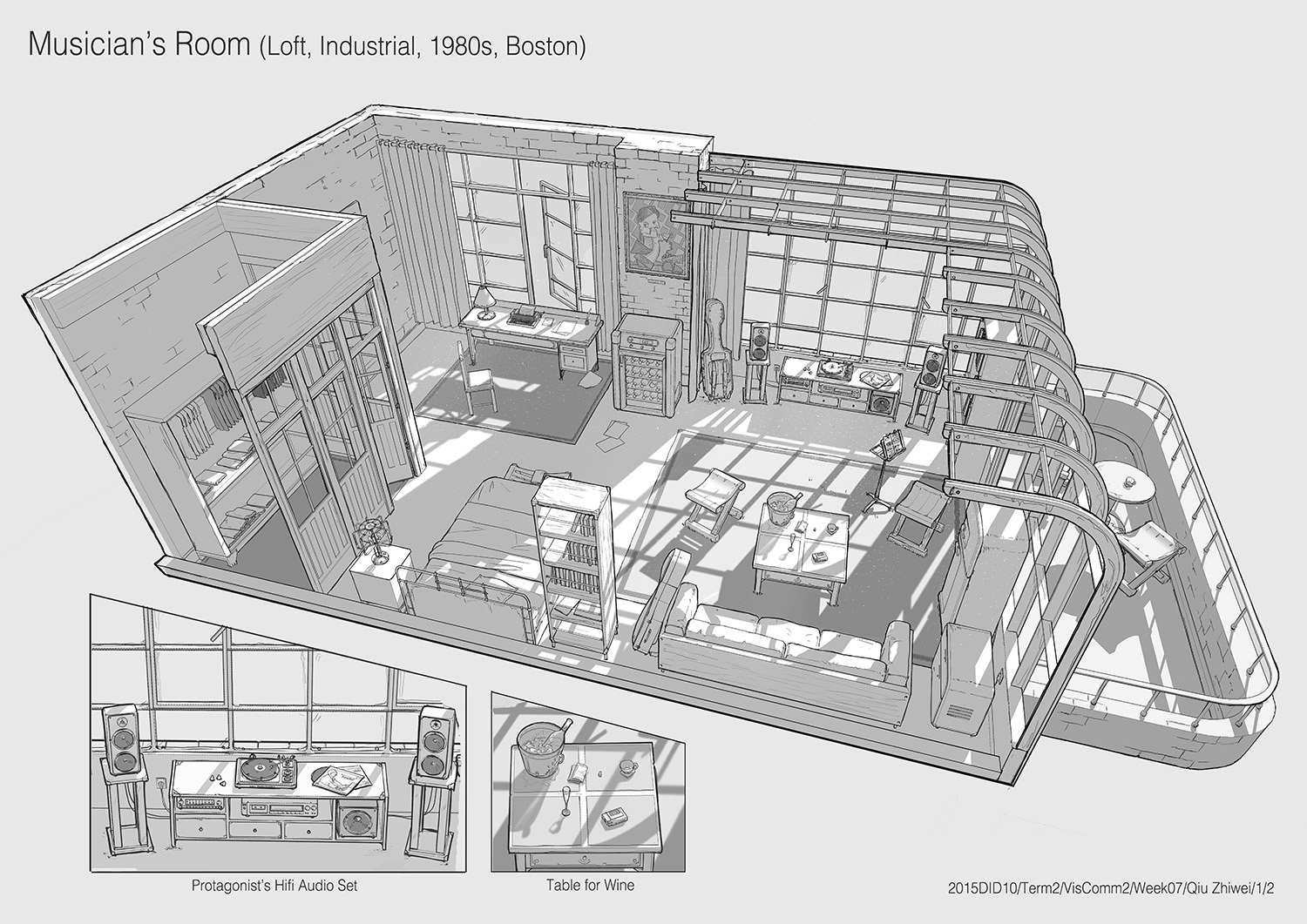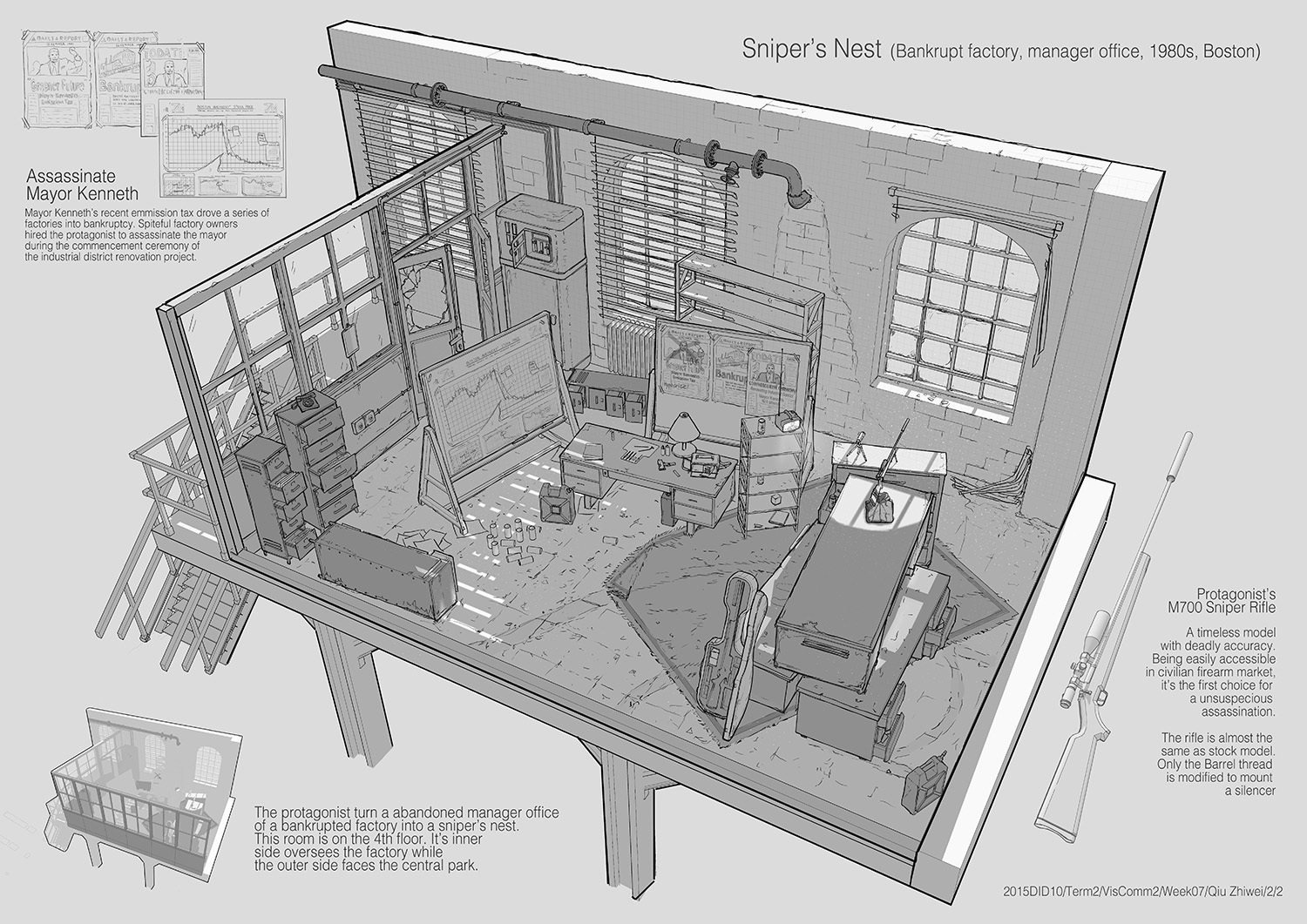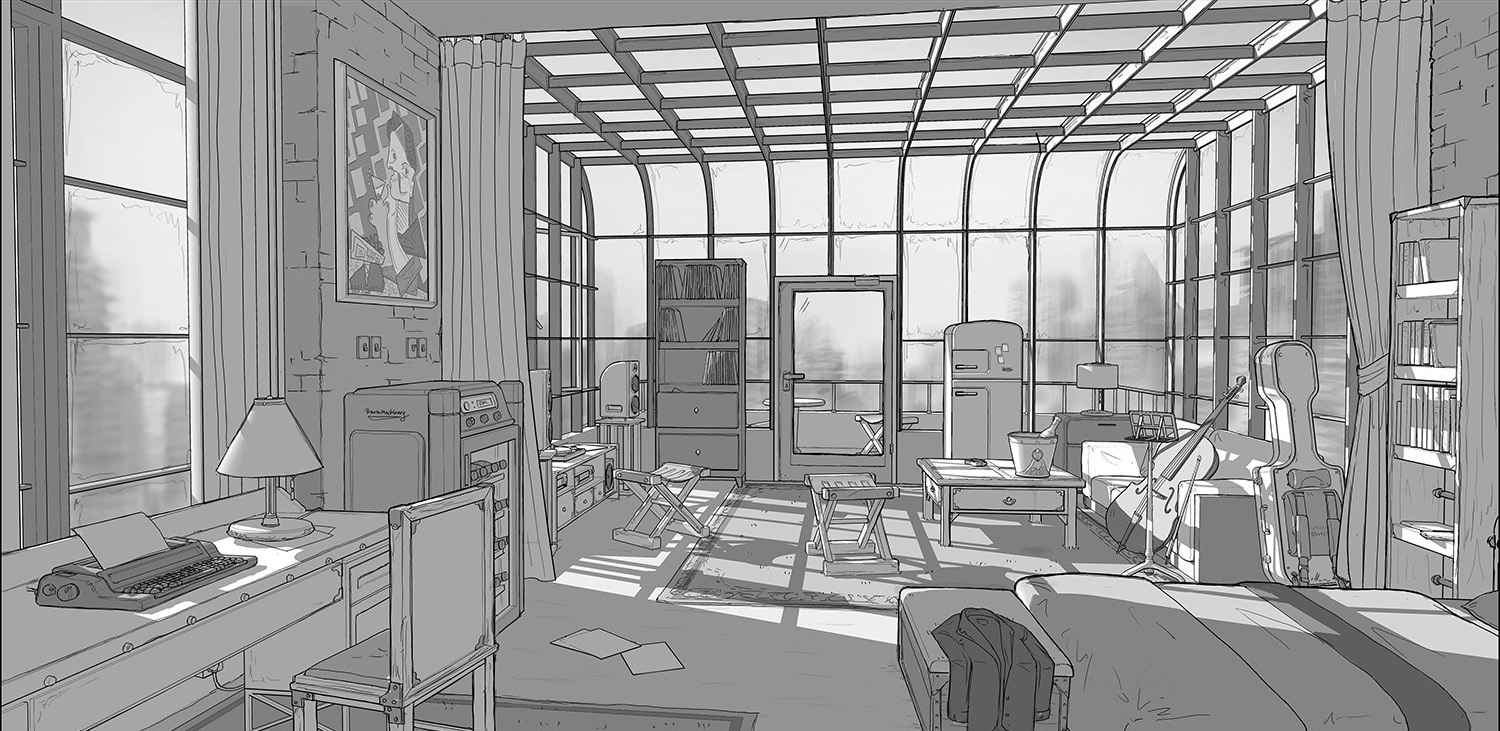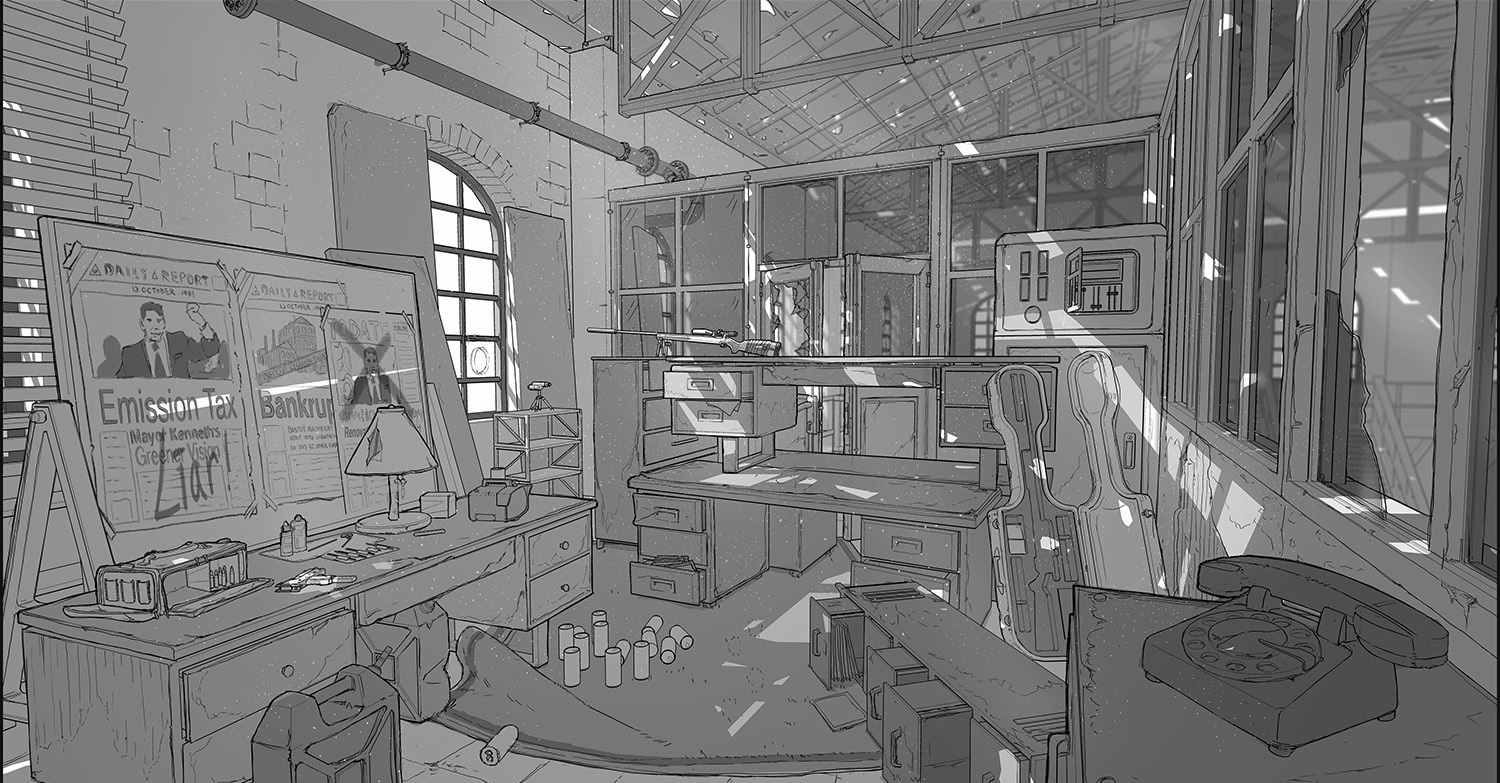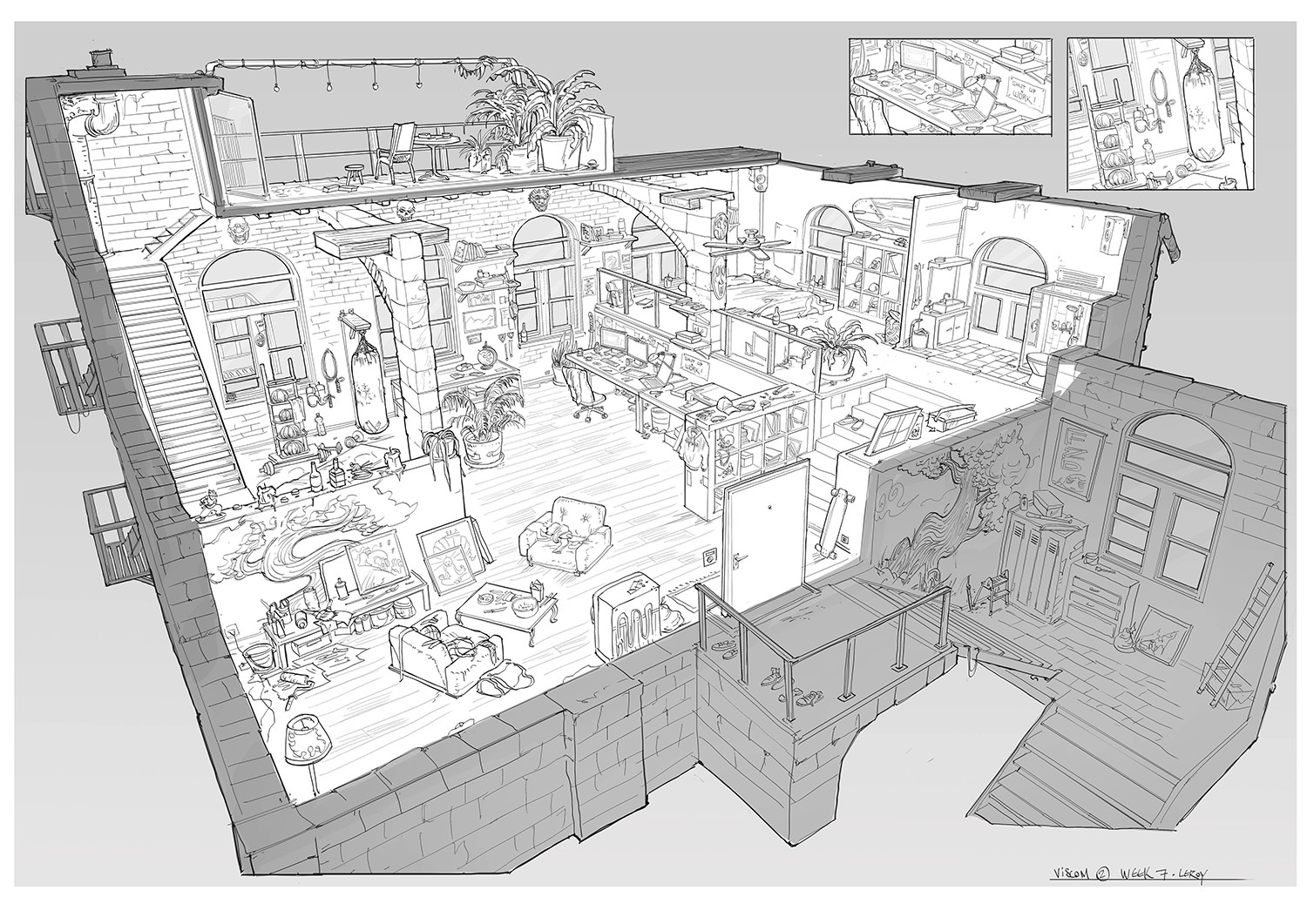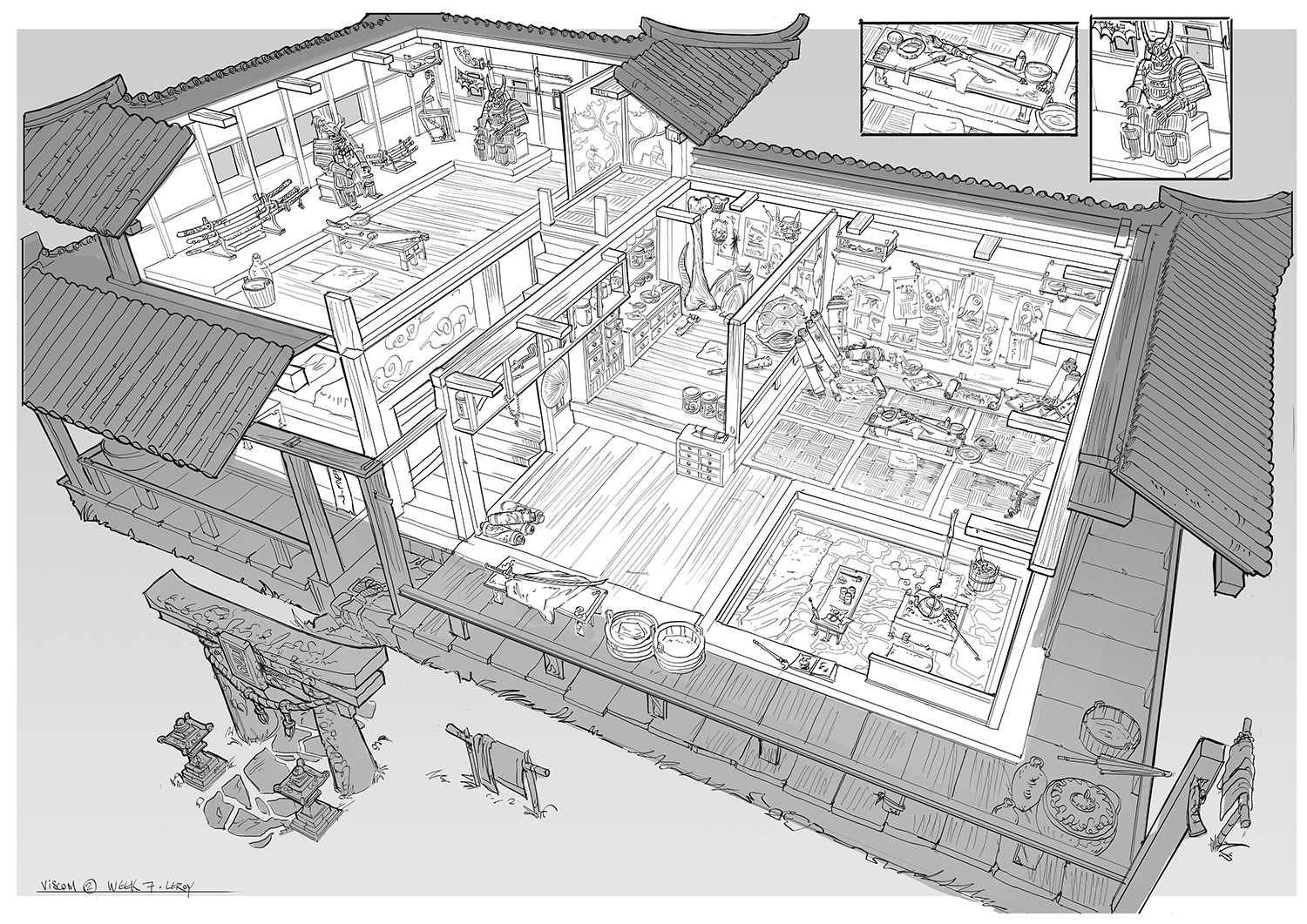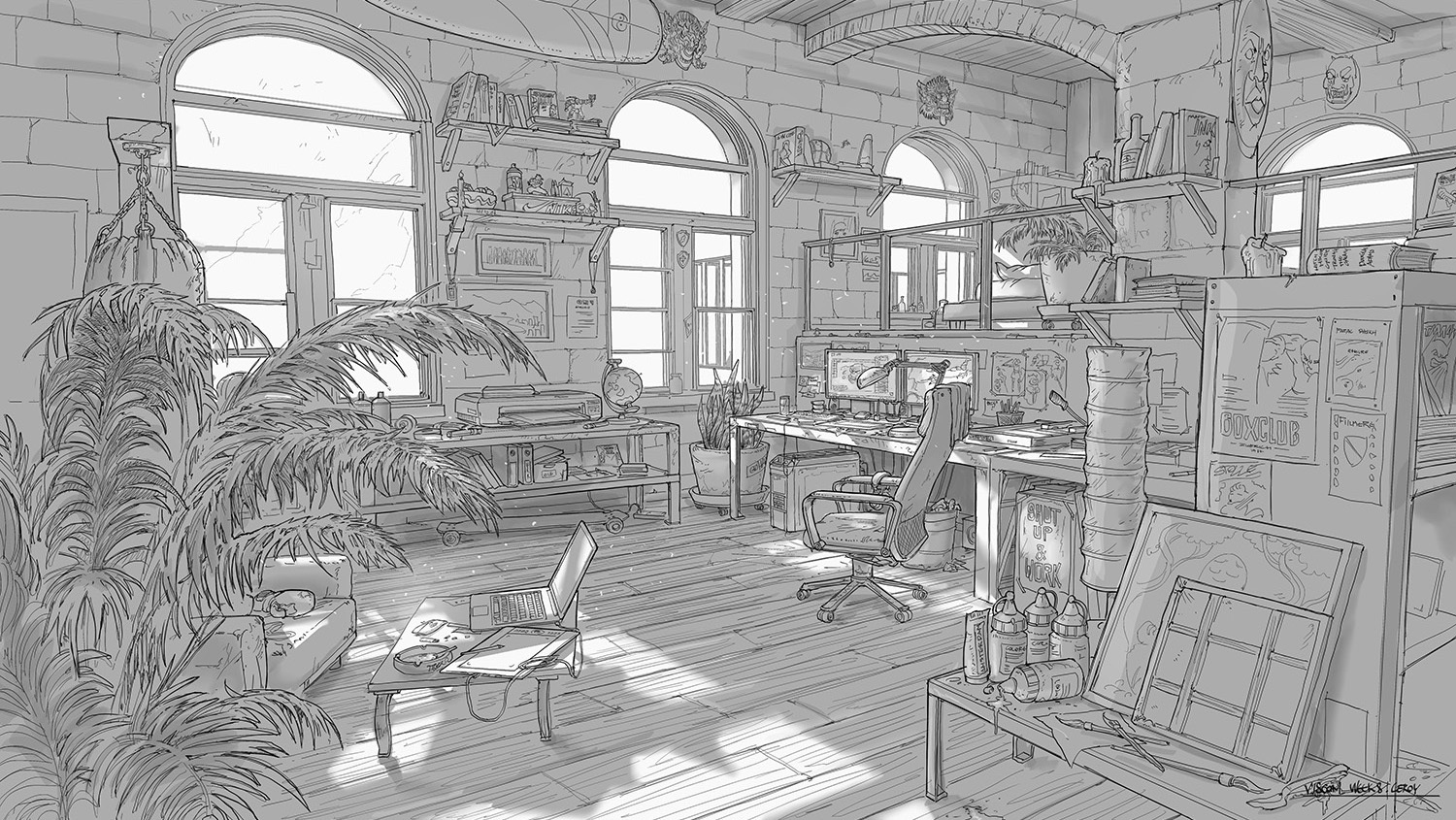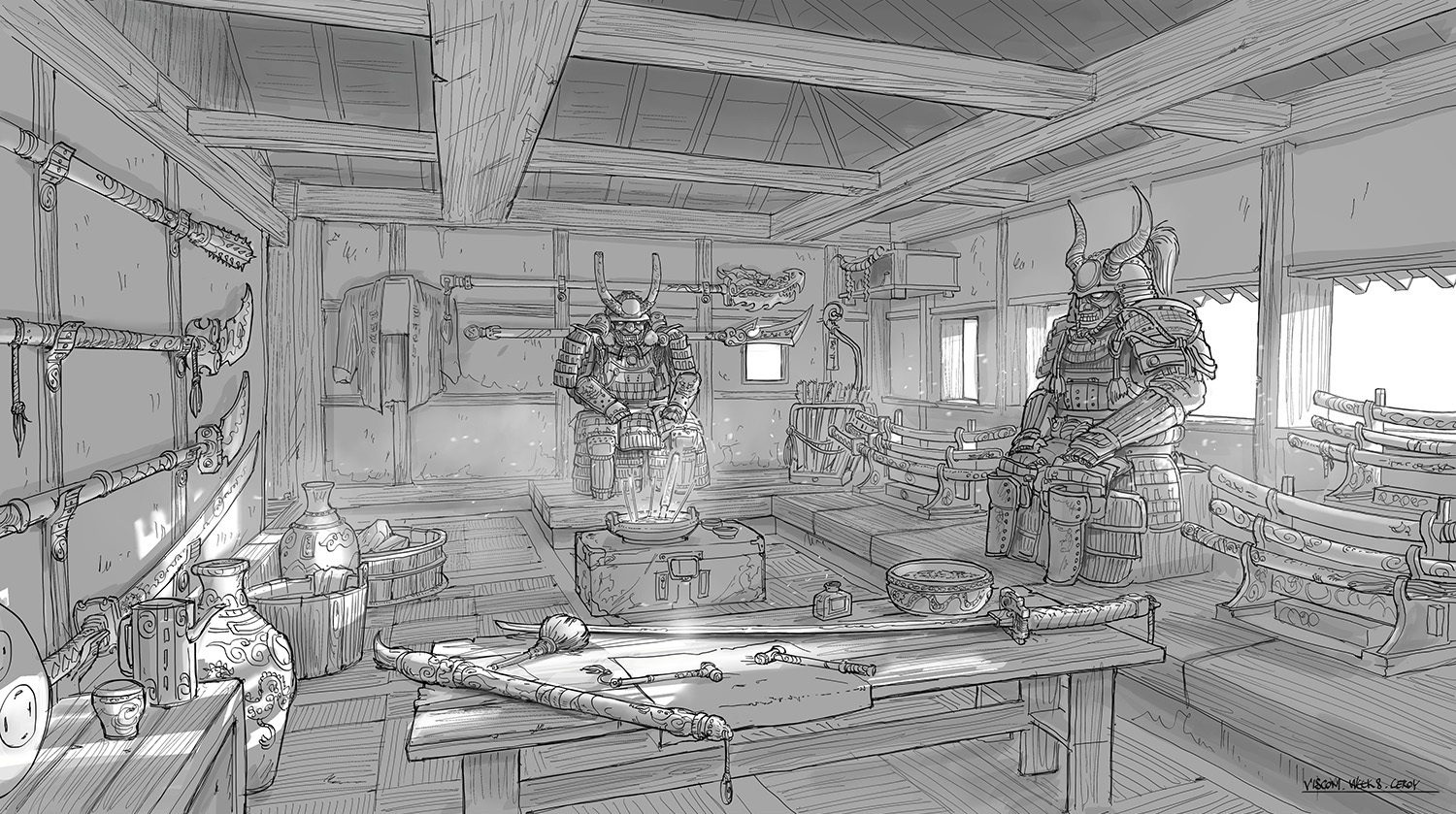 GIVE THE REAL WORLD A TRY

You might be saying to yourself "I can always draw real world things later, that stuff is easy." Well, then give it a try now. It is much harder than it sounds. Good luck and have fun!