For Students: Contained Sets
LIMIT YOUR DESIGN SCOPE

Design is about problem solving. When learning, start with something small and contained. Try to avoid grand environments and establishing shots. Instead, focus in on a corner of the world. The examples below is from a Term 2 assignment called The Long Road. Students need to design a self-contained vehicle which must survive a journey between two locations. Here are the project breakdowns:
PROBLEM:
- The world is in chaos. There's been an infestation/disaster of the following (choose one): Zombies, Monsters, Dinosaurs, Plague or Environmental Disaster.
SOLUTION:
- Design a vehicle (land, air or sea), which can take the survivor(s) from one city to another. This vehicle is self-contained (basic survival) and have capabilities to fend off the disaster. Your vehicle must also be Earth based and rely on real-world designs (no magic solutions). Keep in mind that this is an entertainment project, so keep it fun and eye-pleasing.
DELIVERIES:
- 1x Vehicle Exterior
- 1x Vehicle Interior (Cutaway)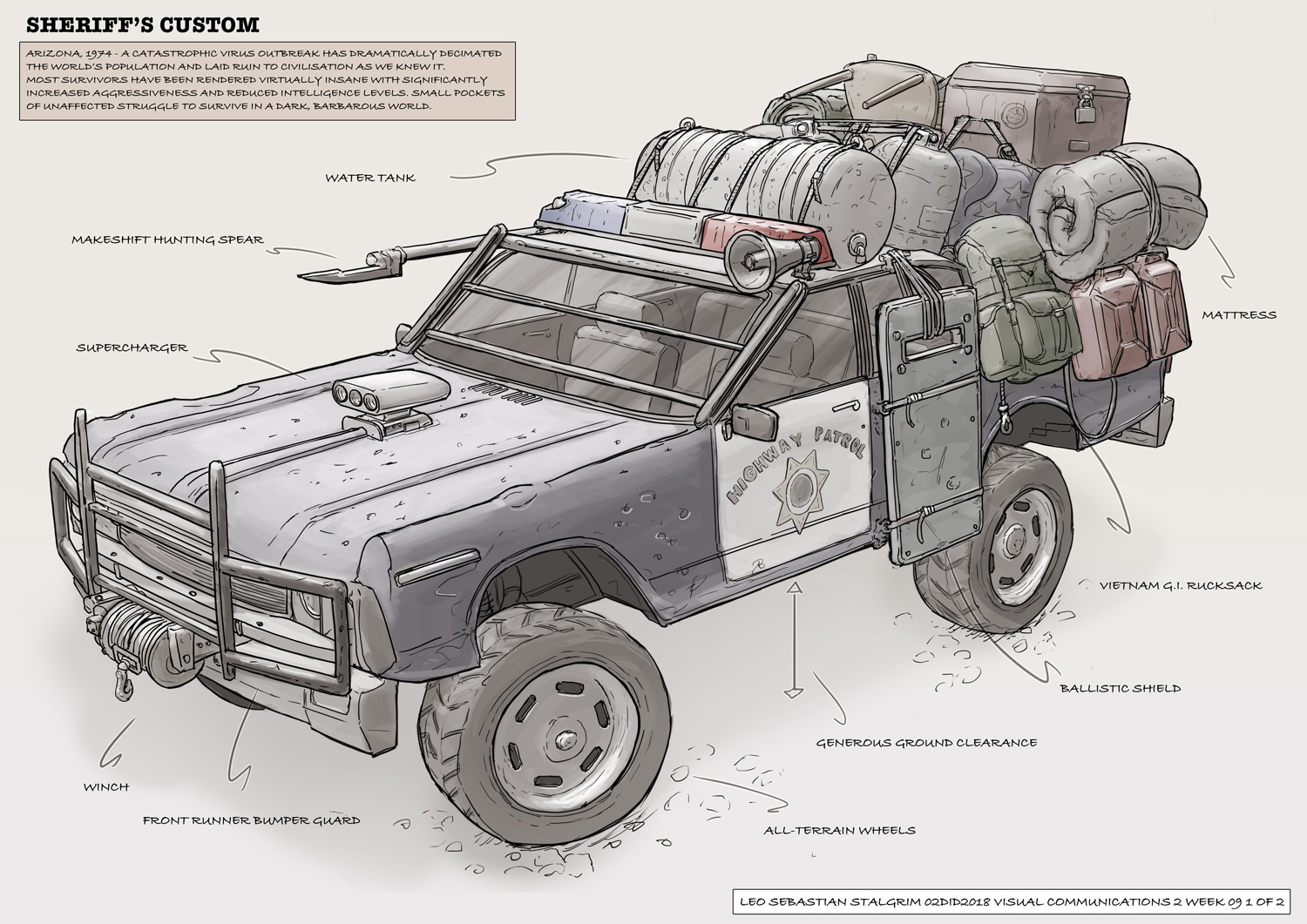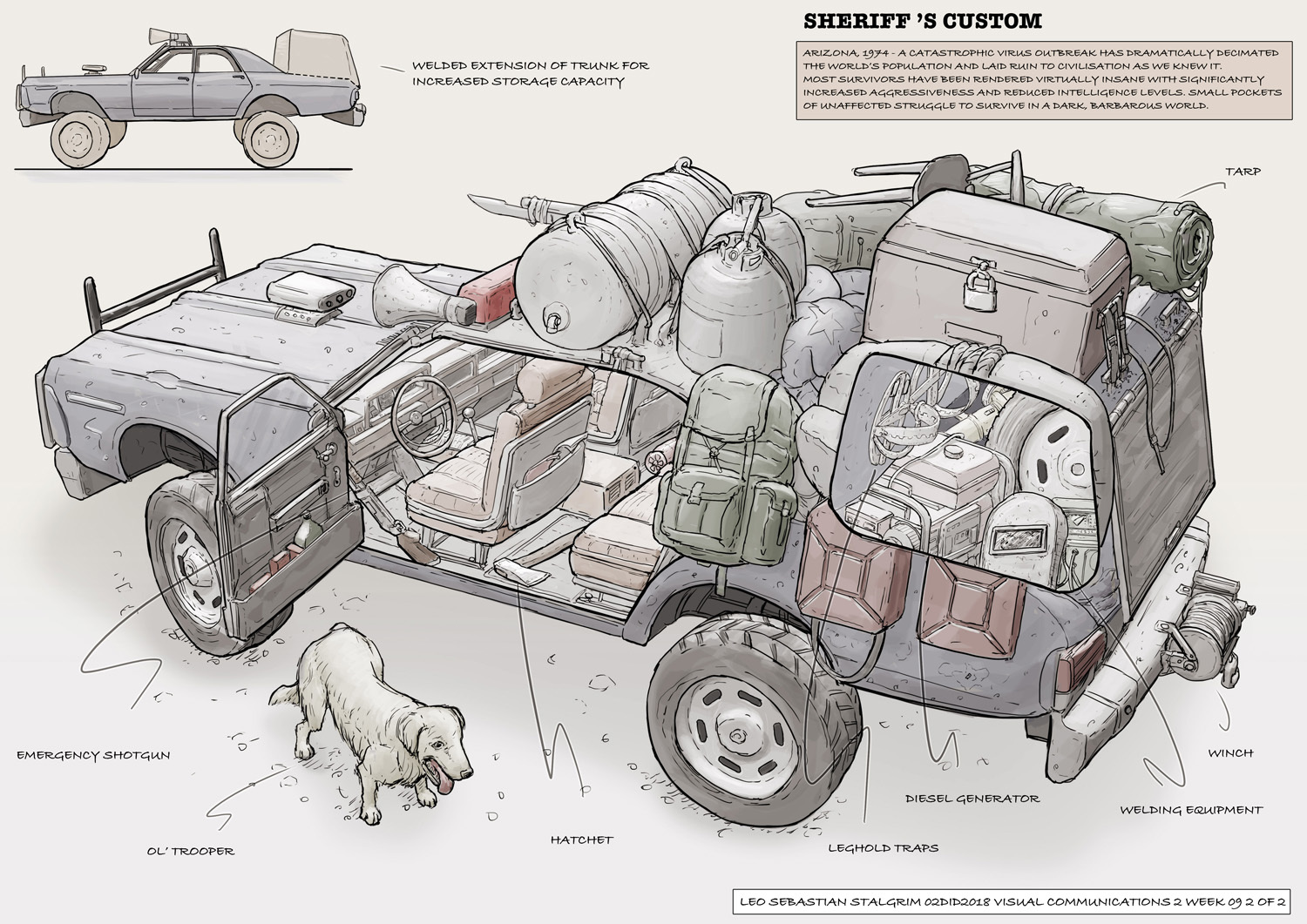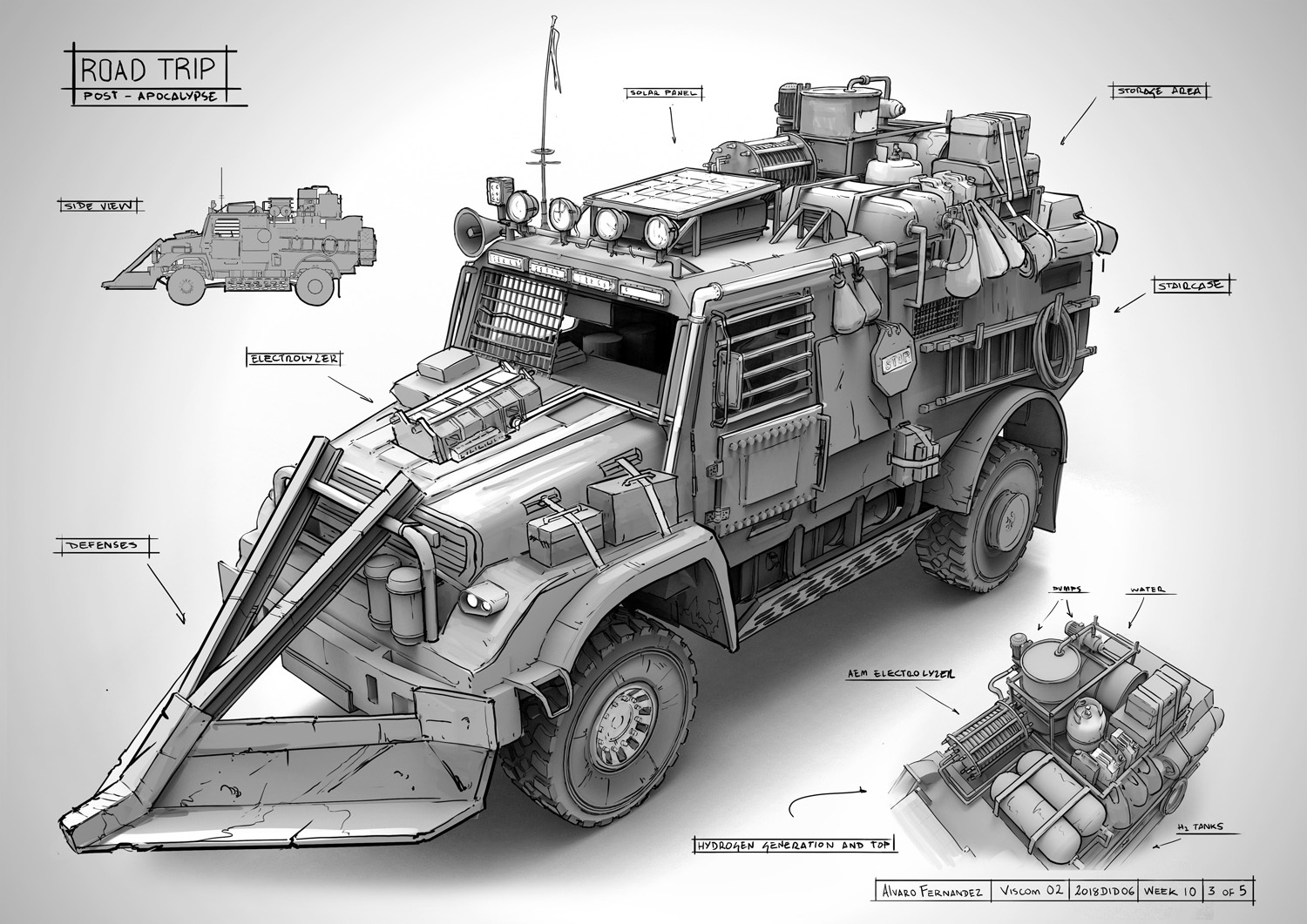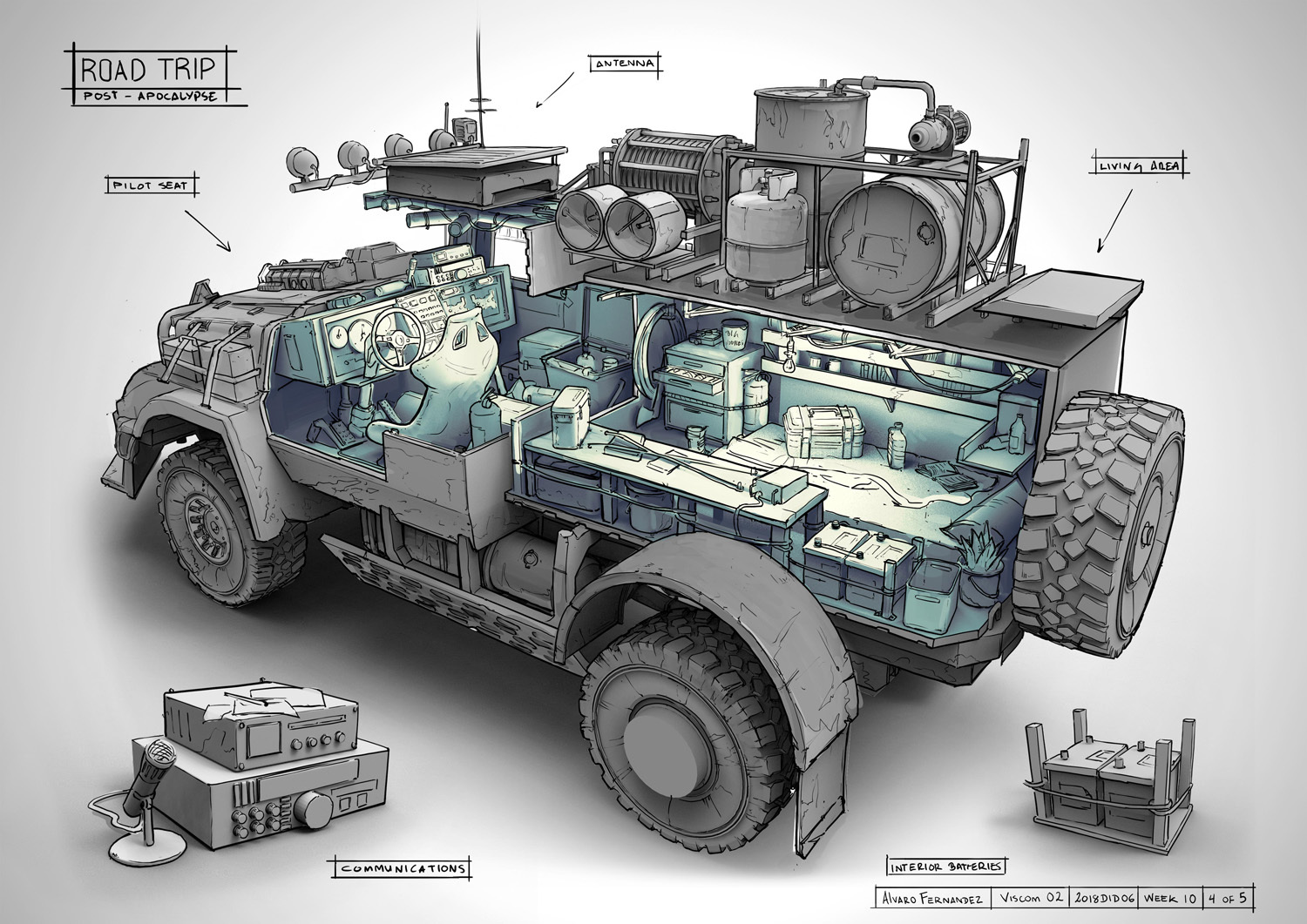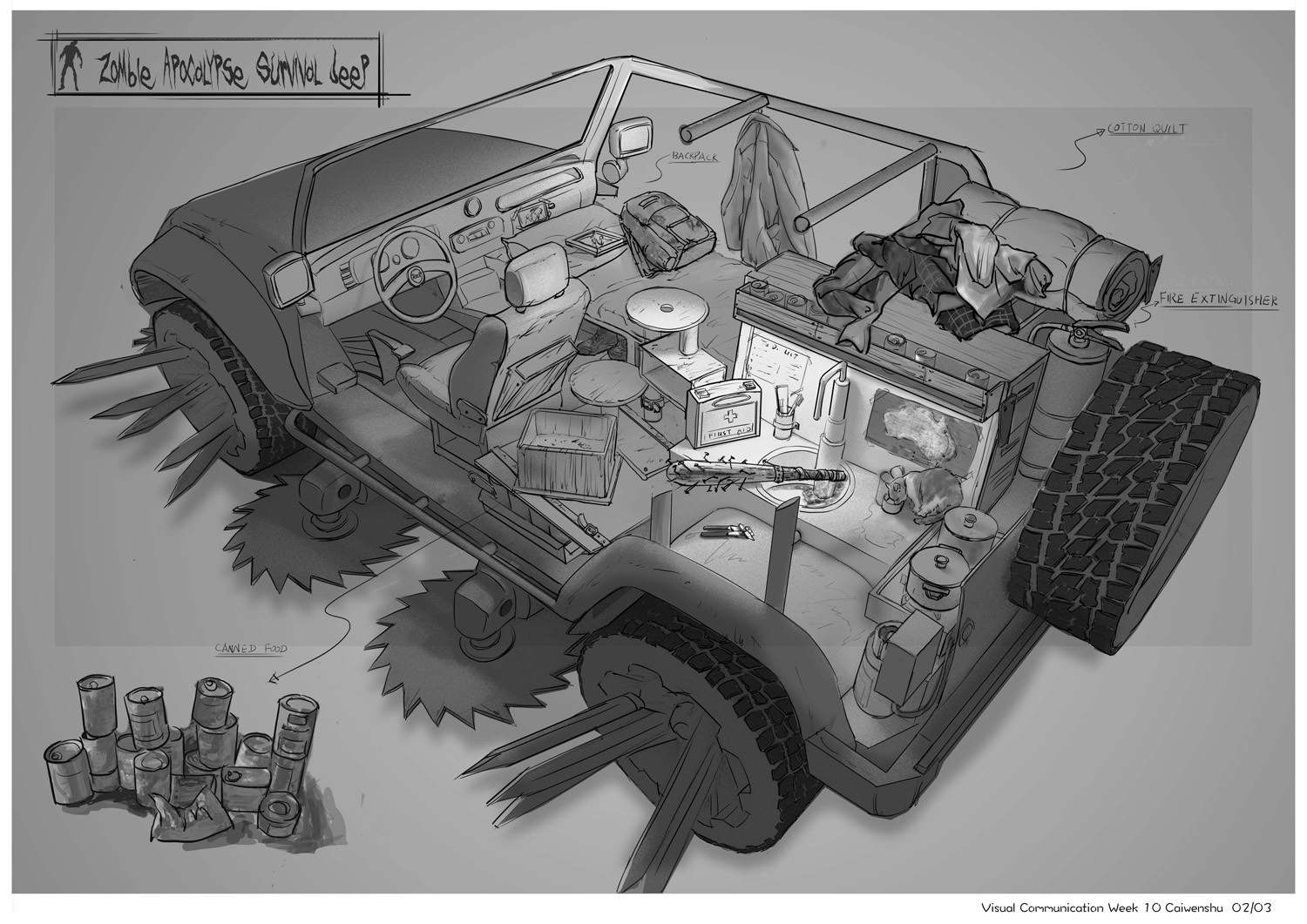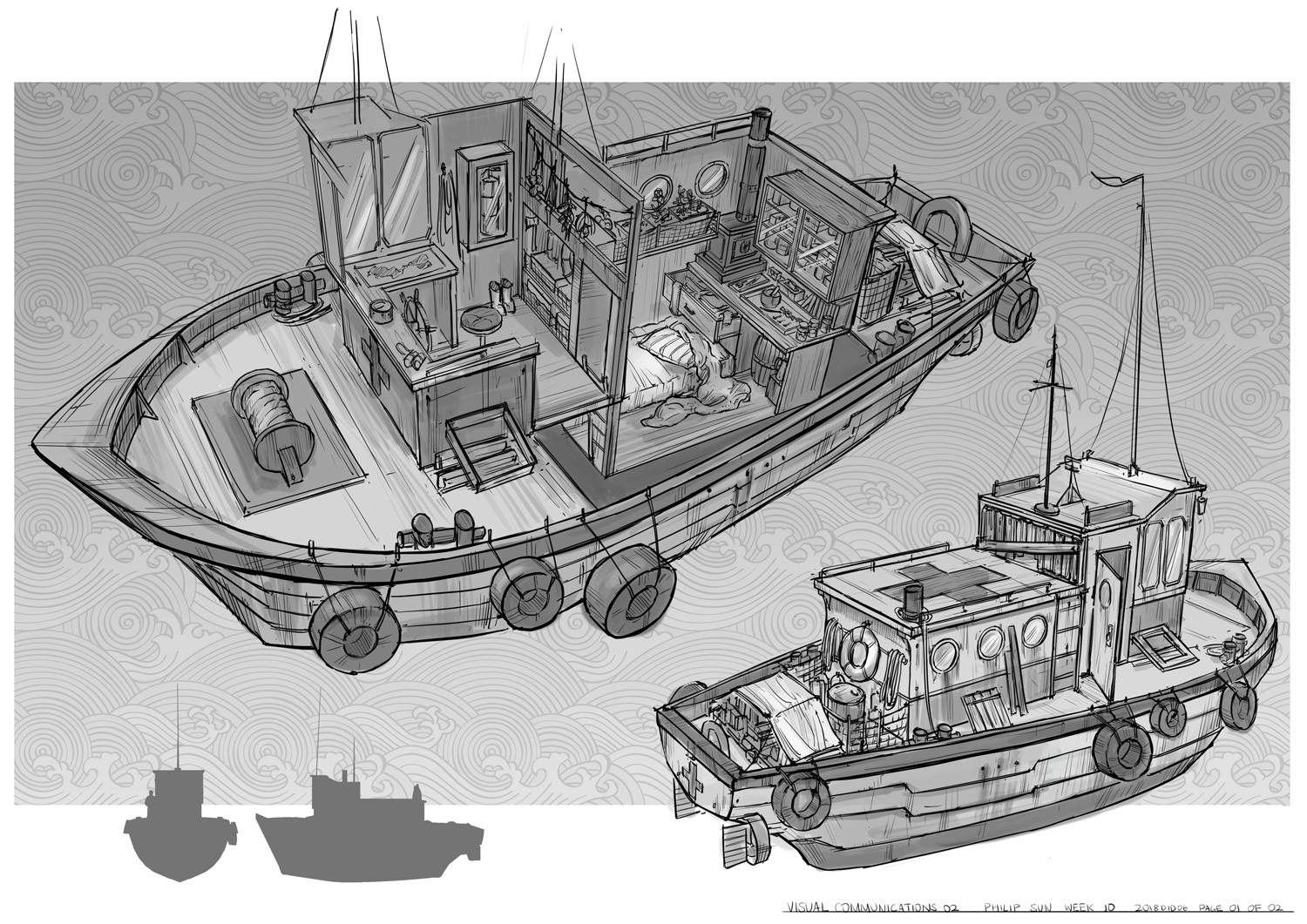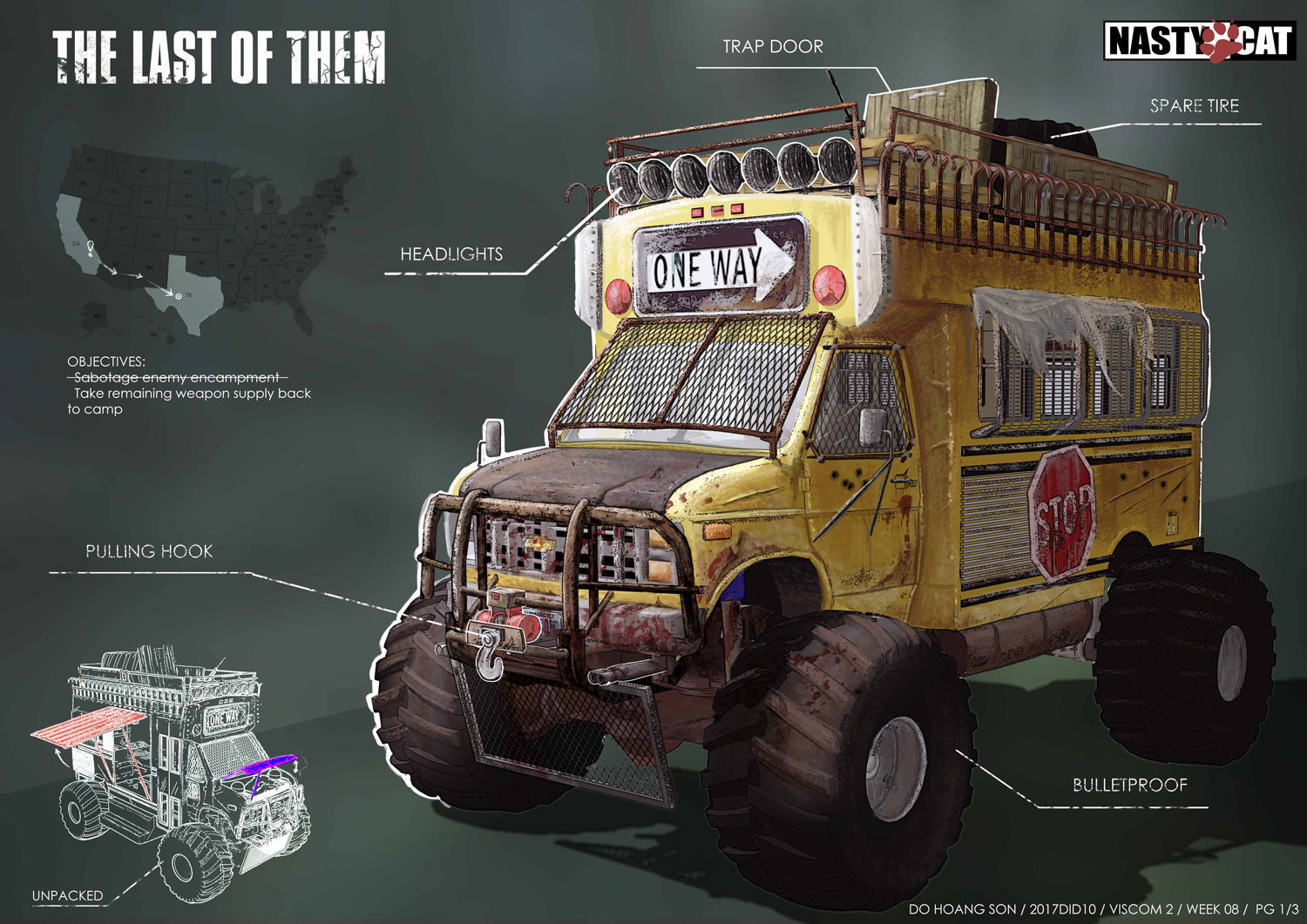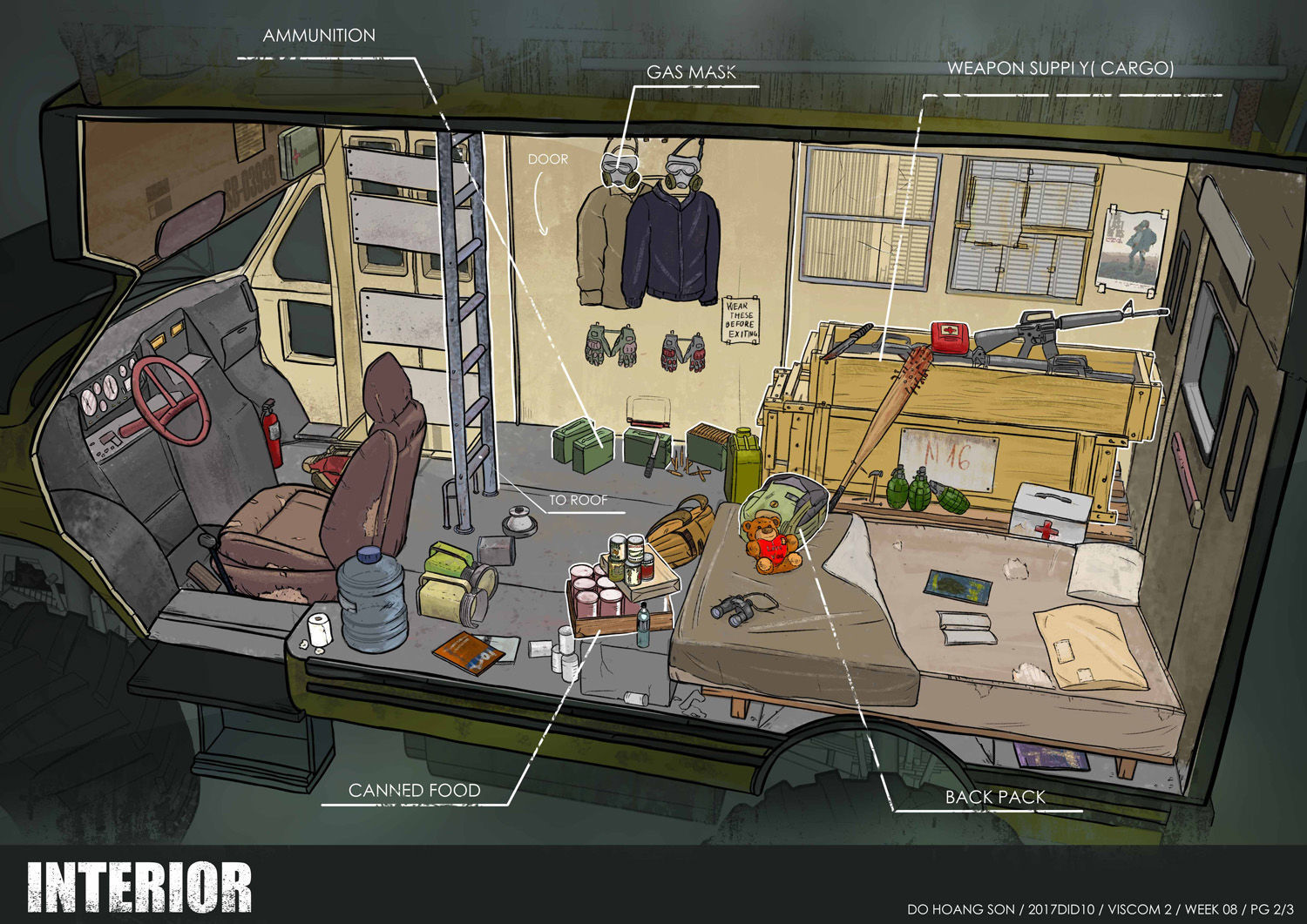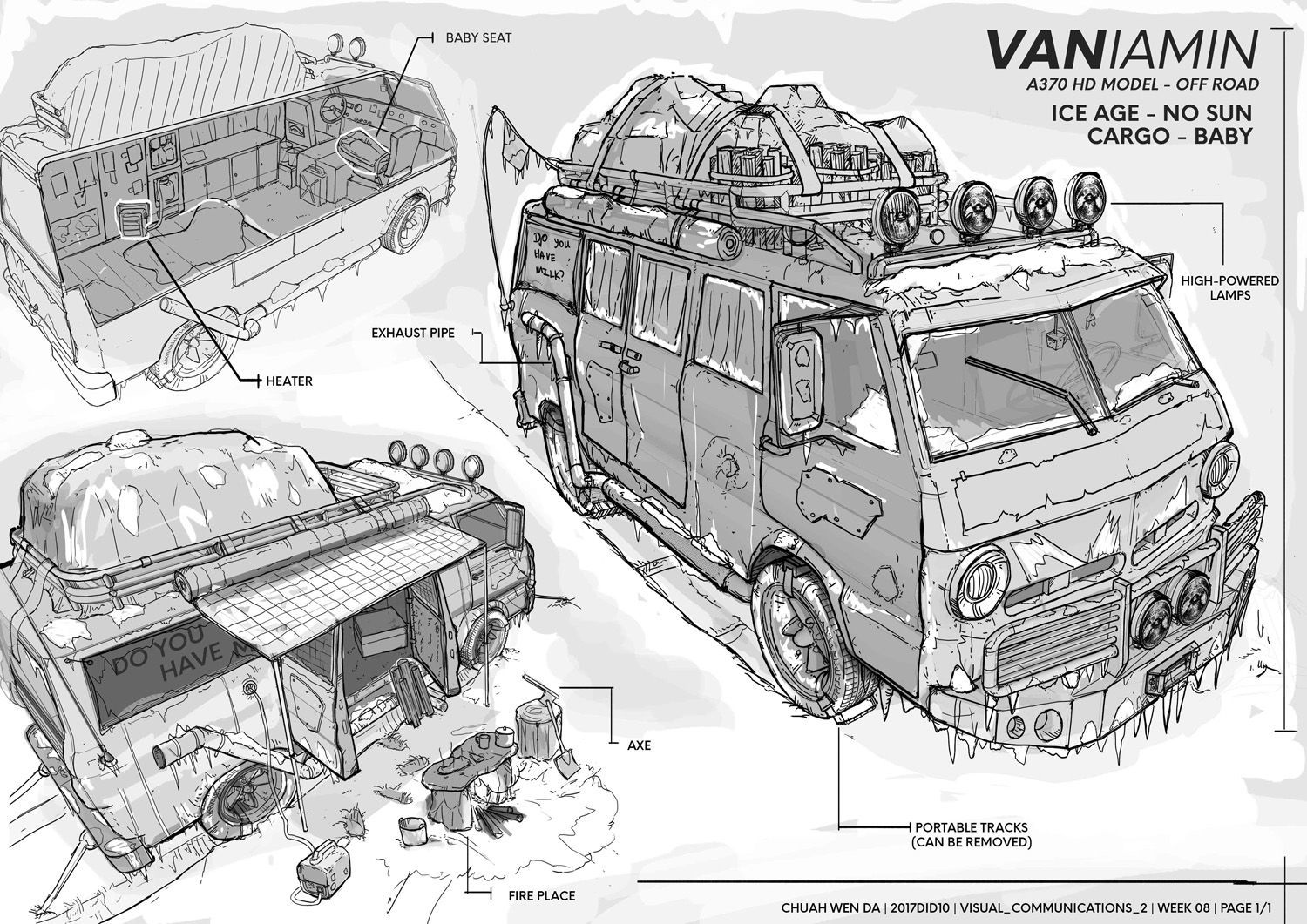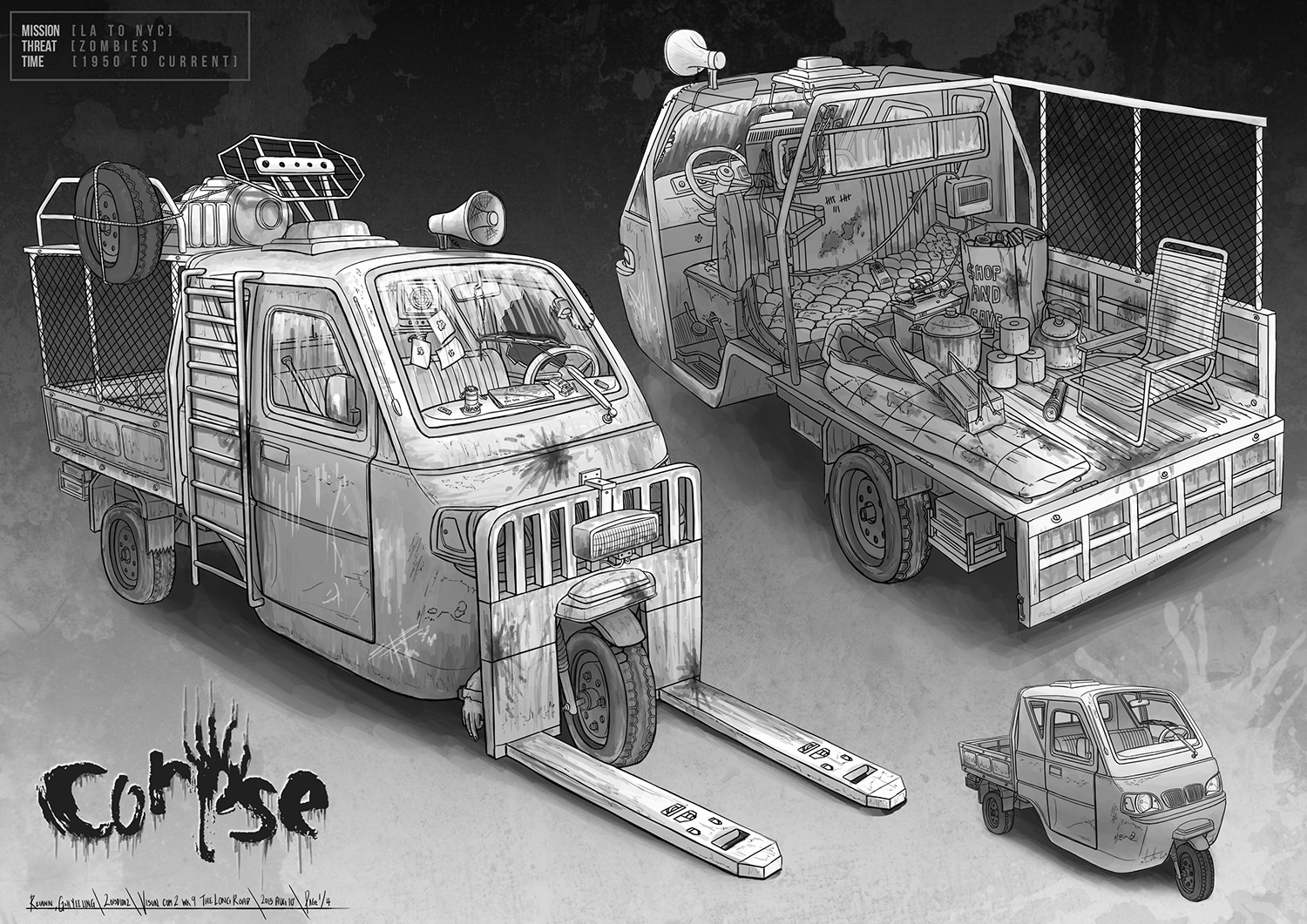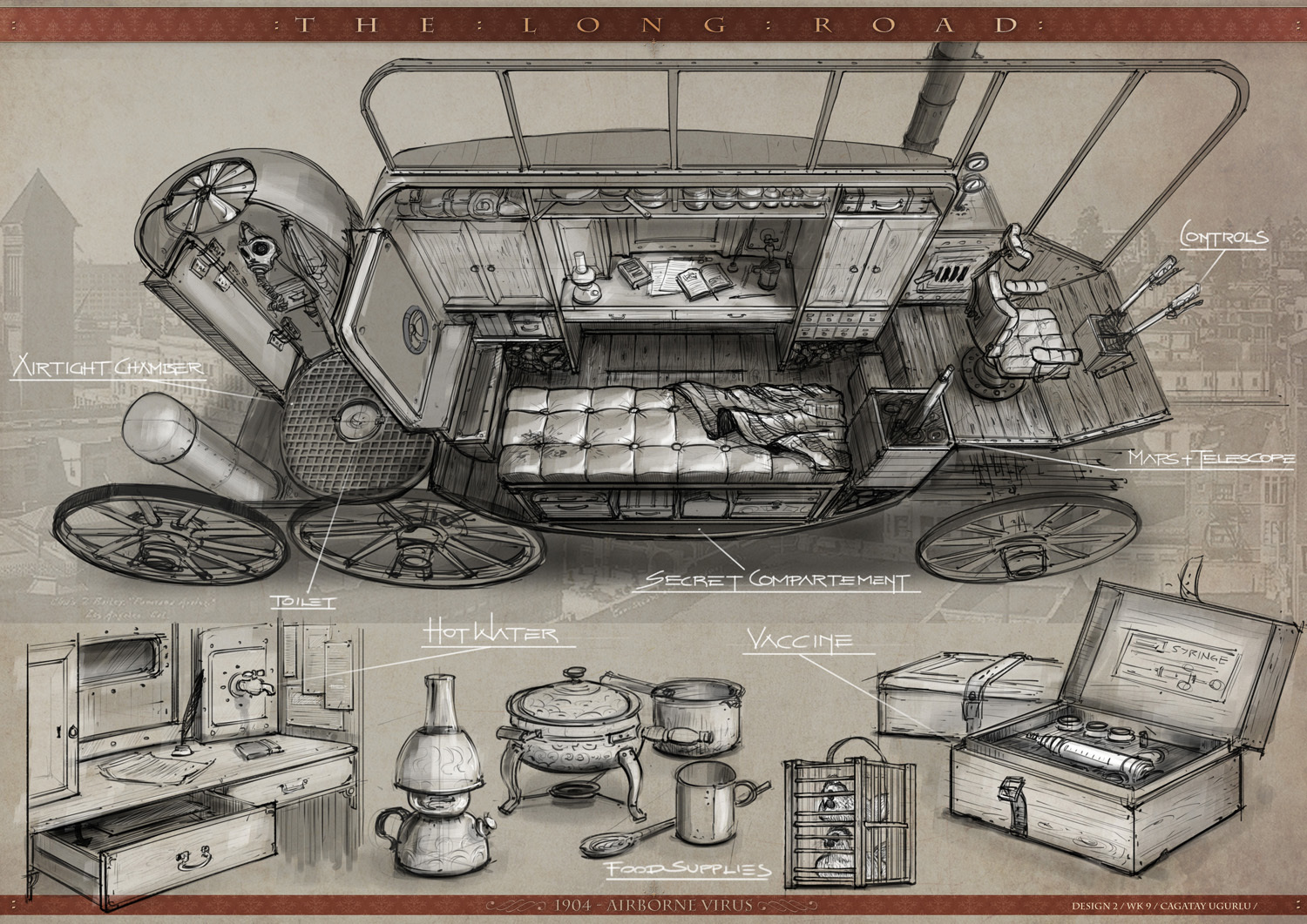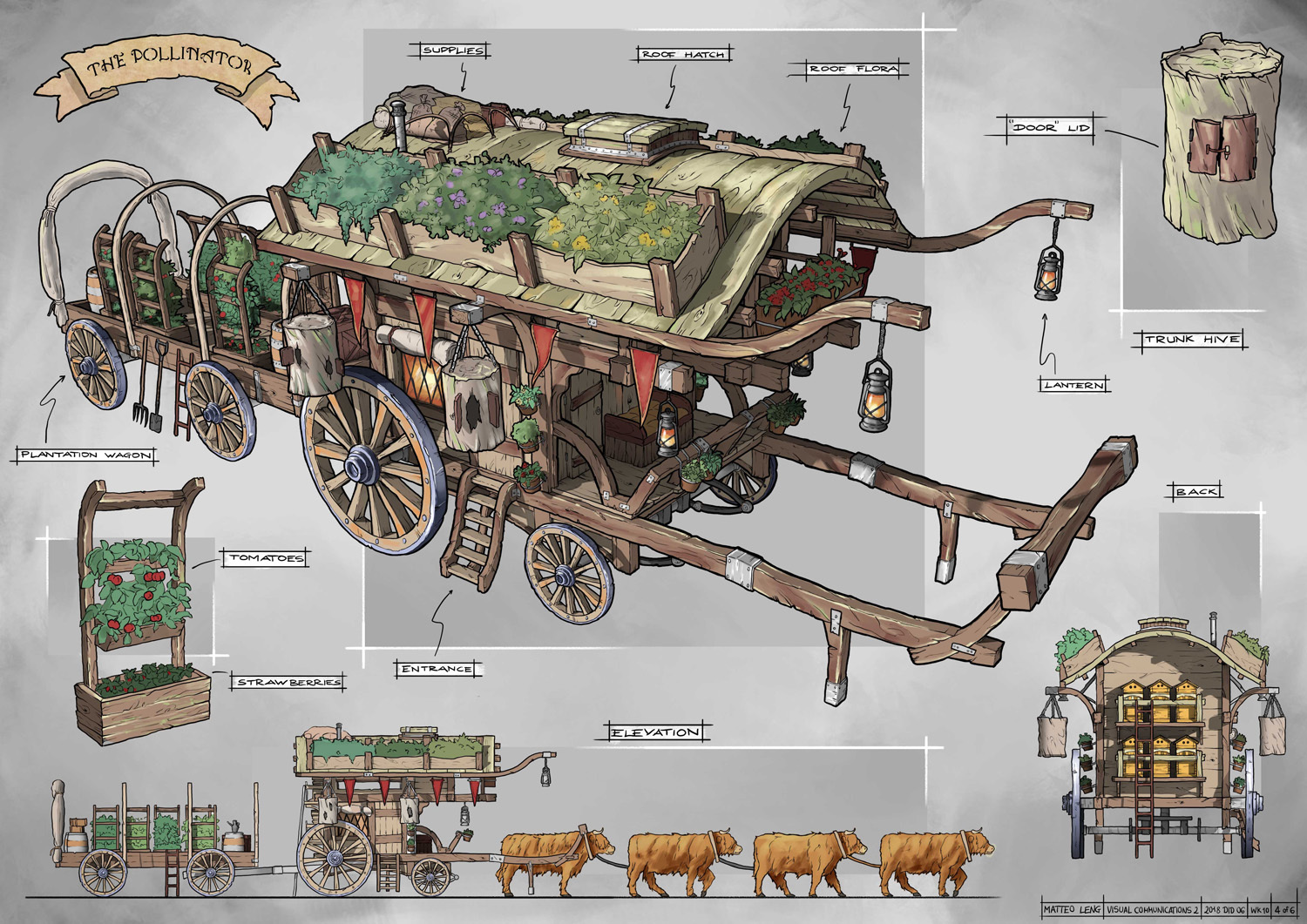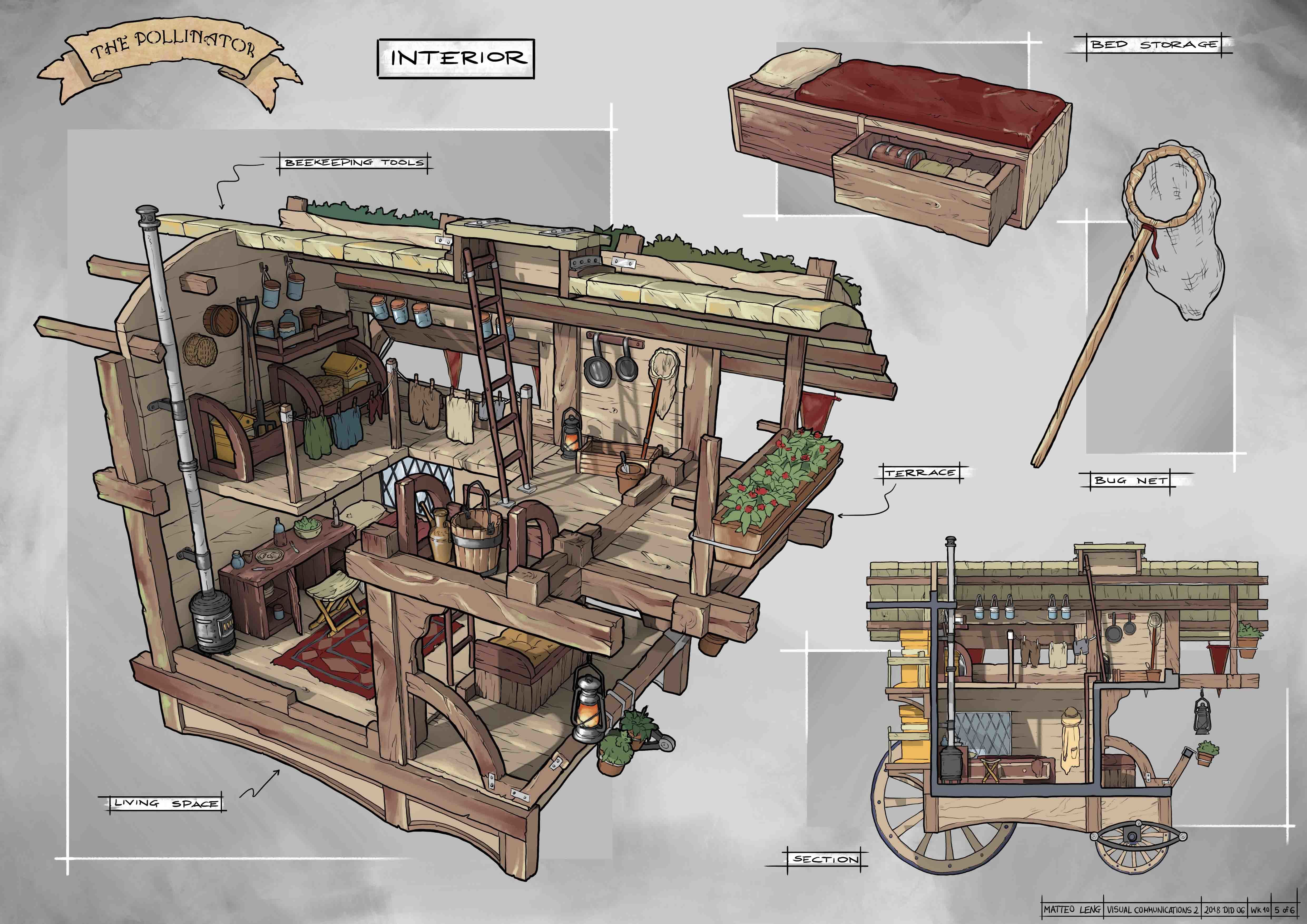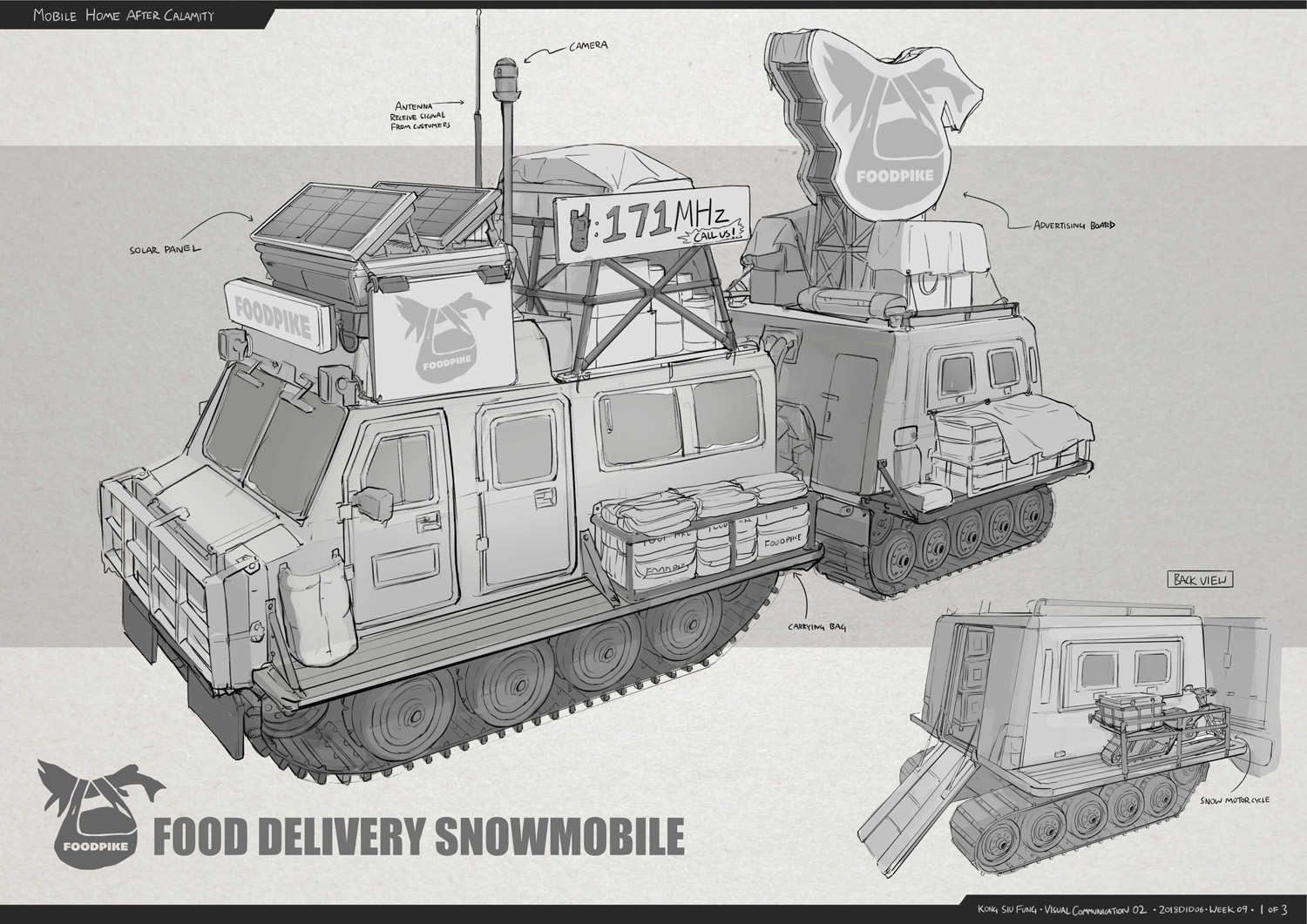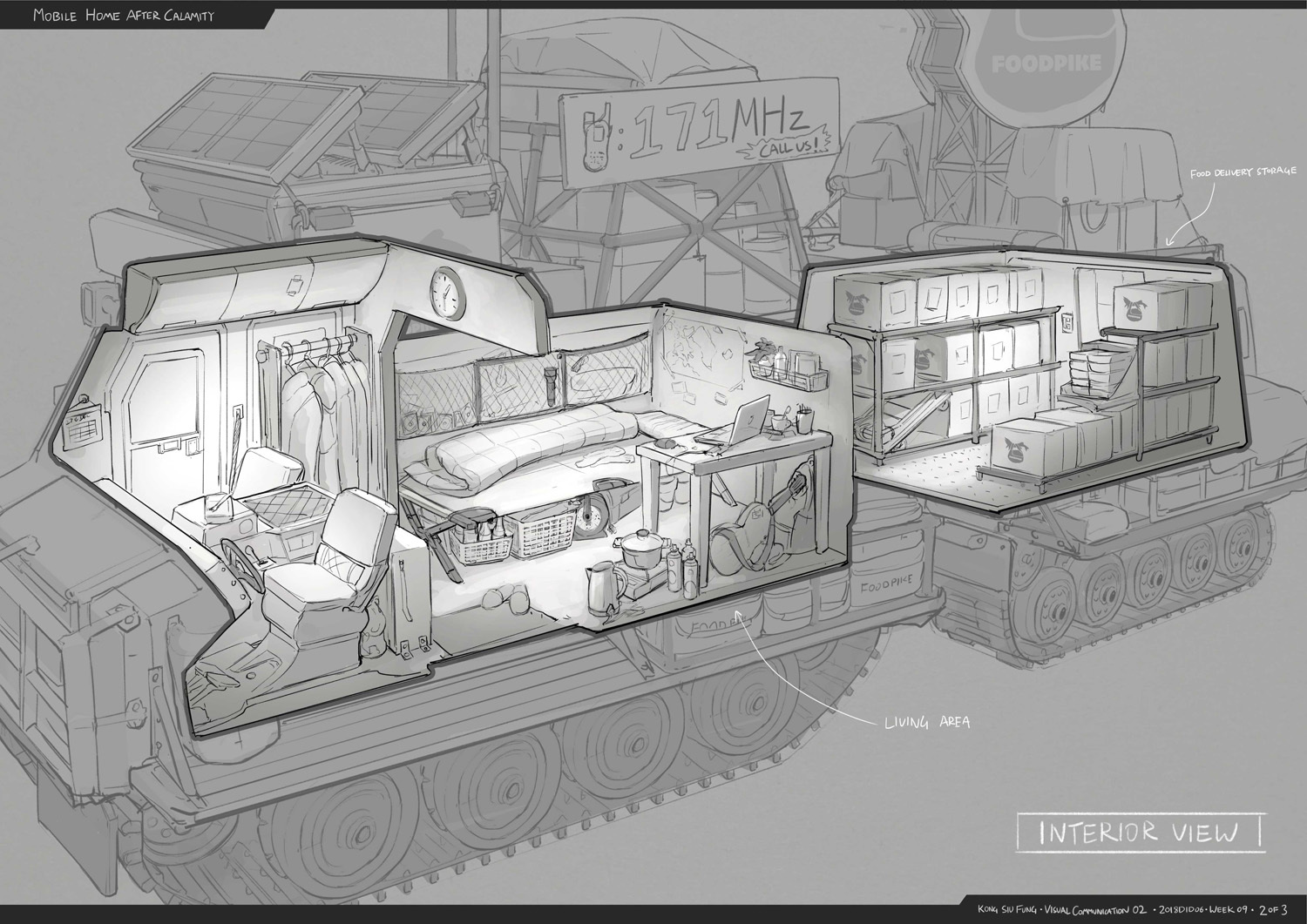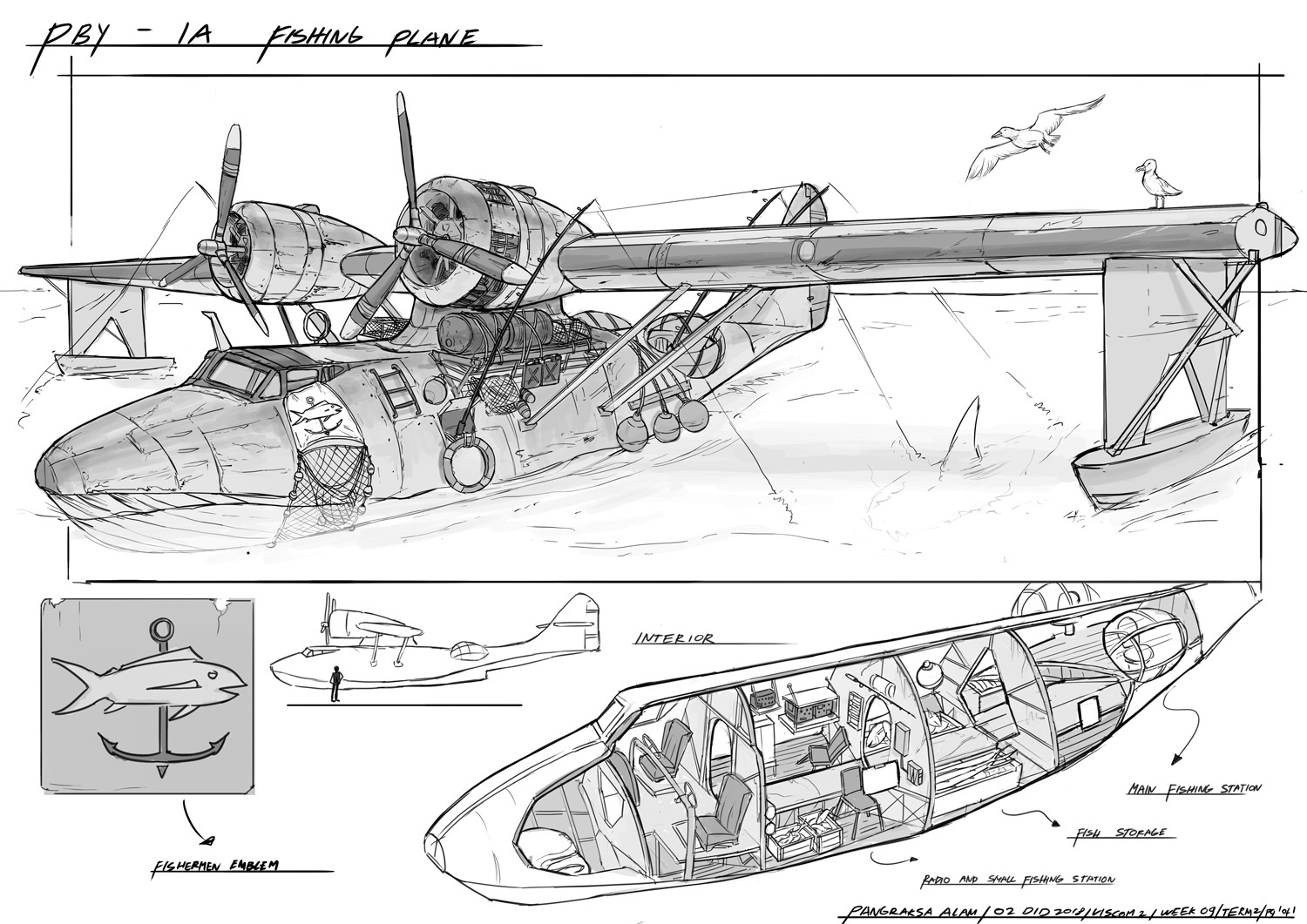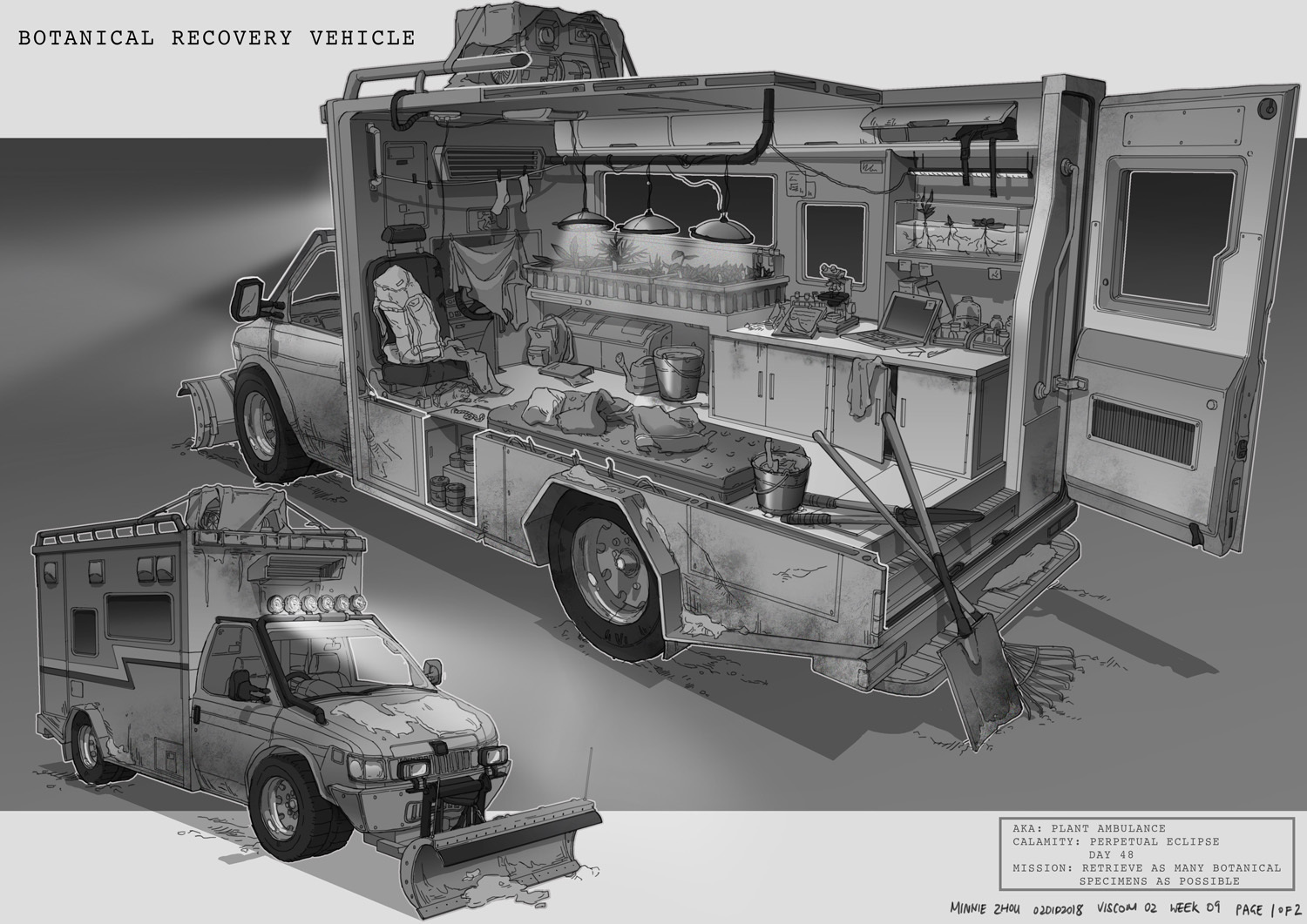 AVOID MAGIC SOLUTIONS

What are magic solutions? They are usually designs which allow you to solve a complex issue without having to use logic (limitless energy, freezing time, etc.). Another example is the use of "non-Earth" designs. For example, the vehicle is using Alien technology, or it's so sci-fi that the technologies are basically Alien. When learning, challenge yourself with logical and functional solutions.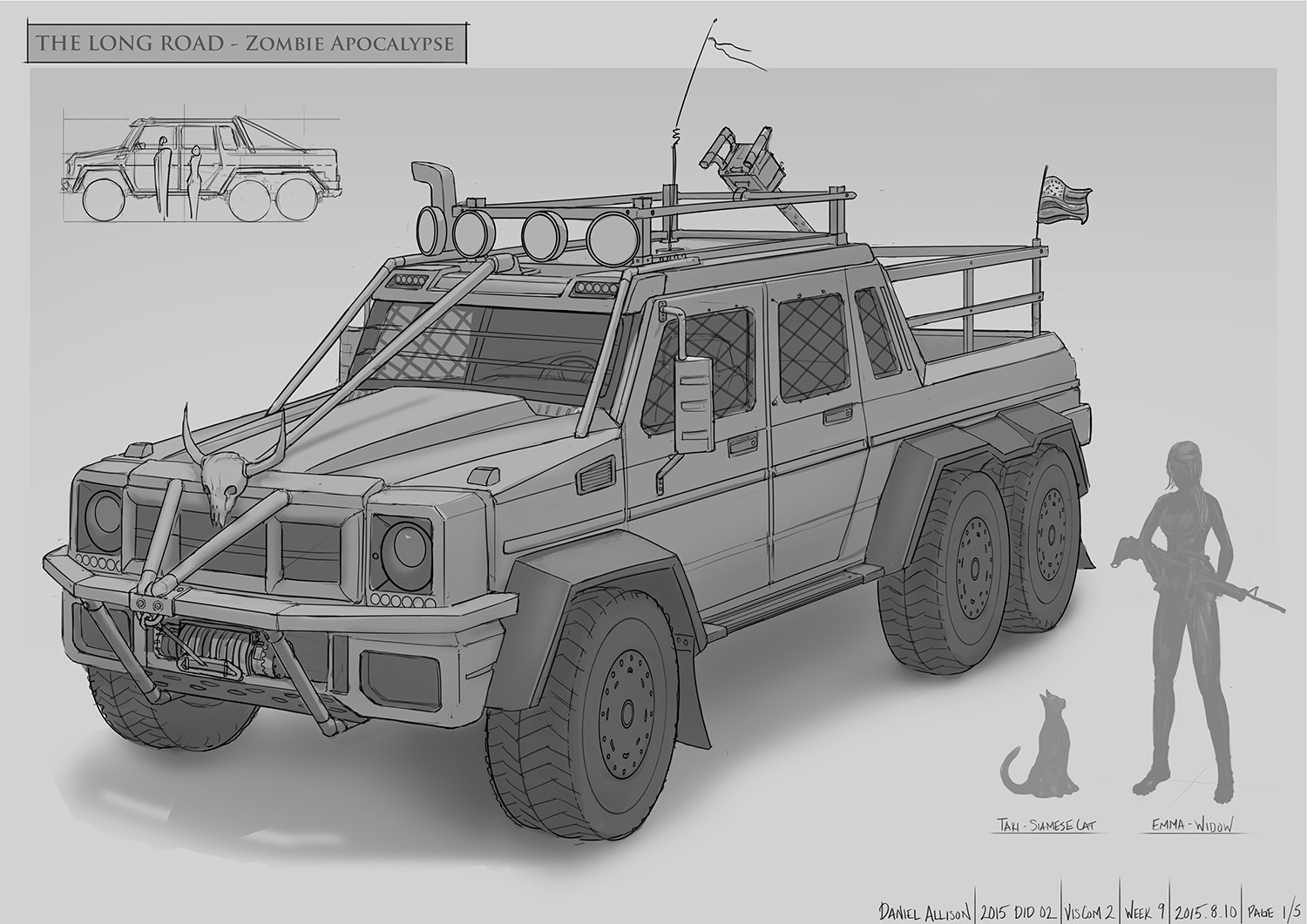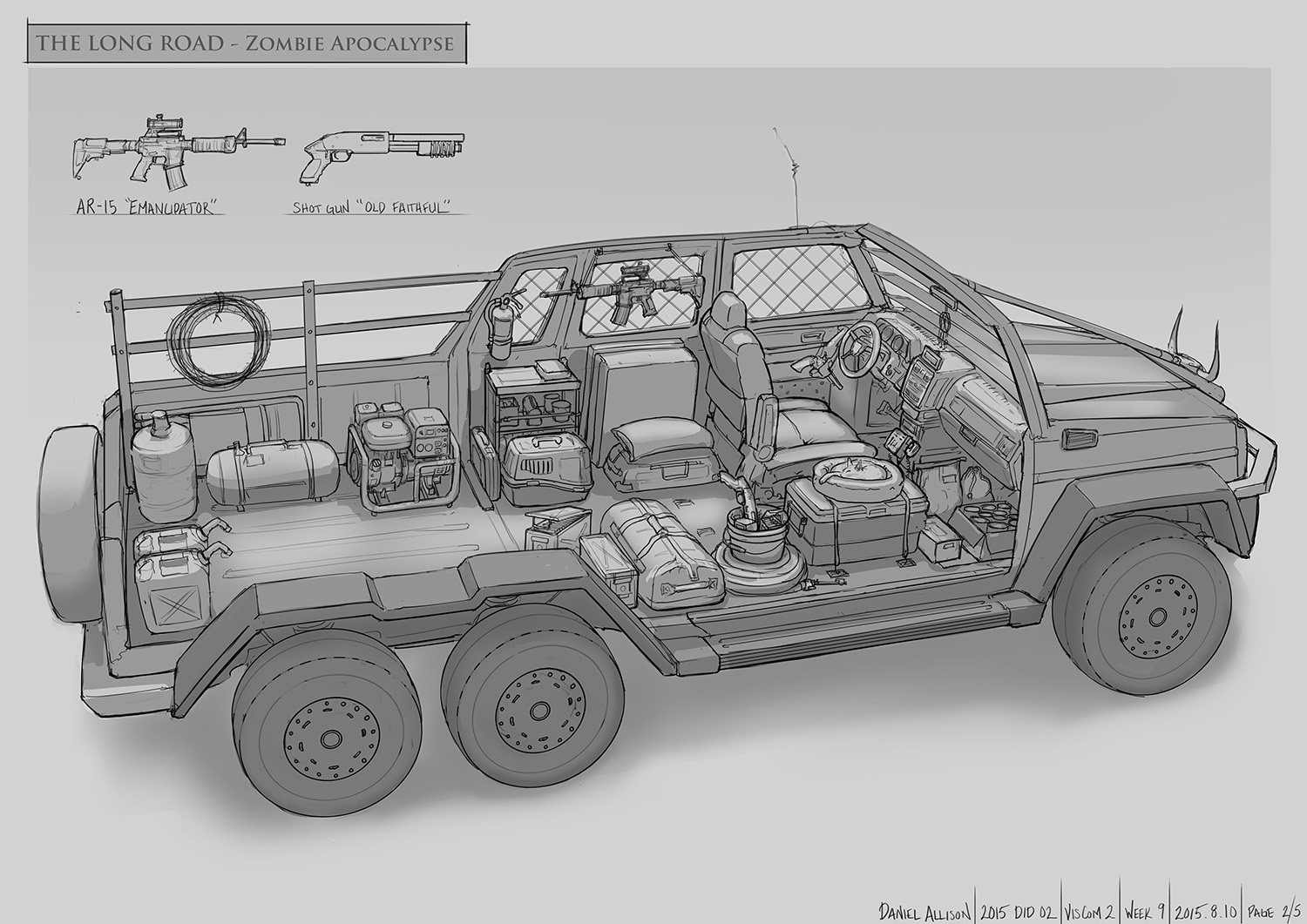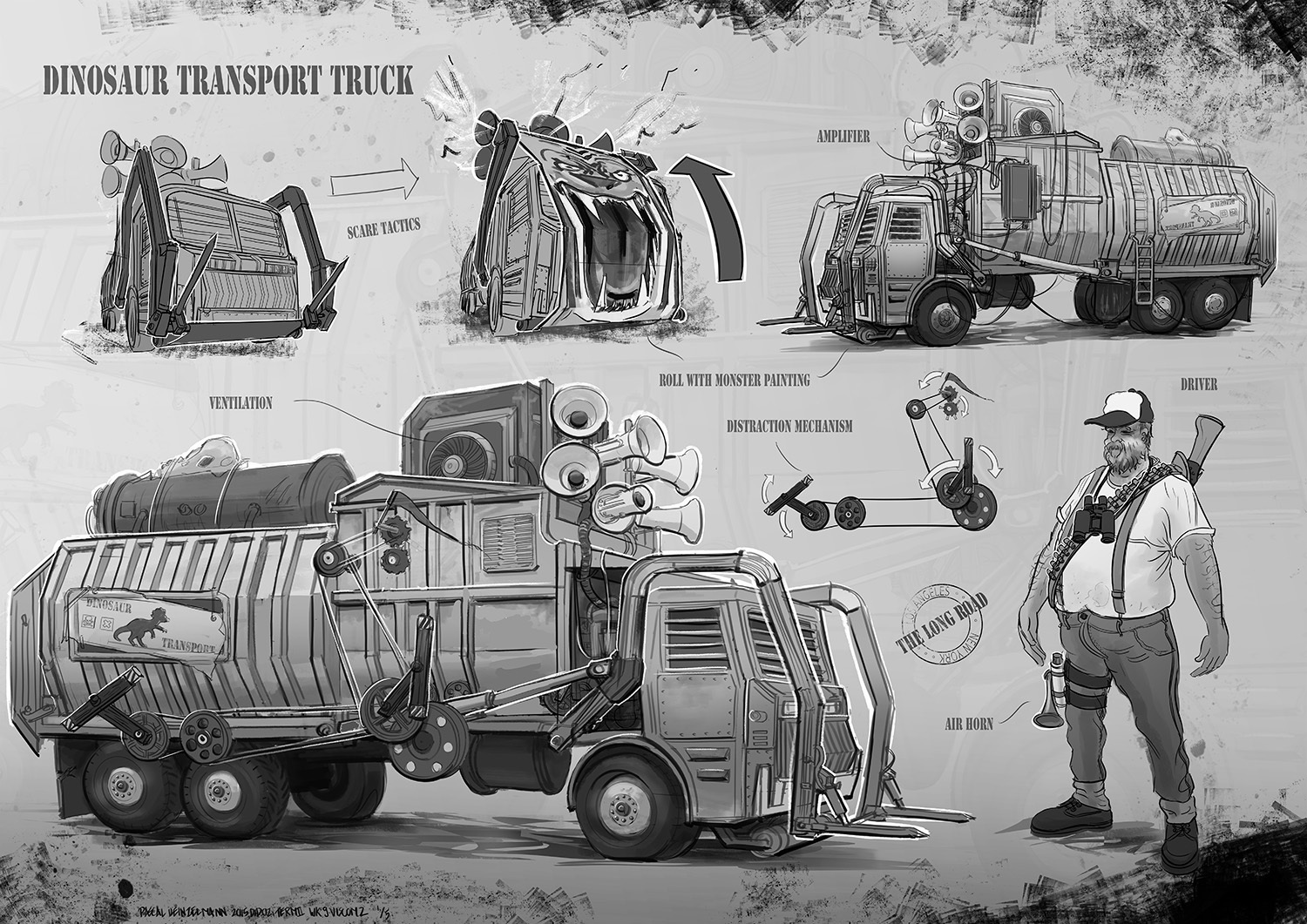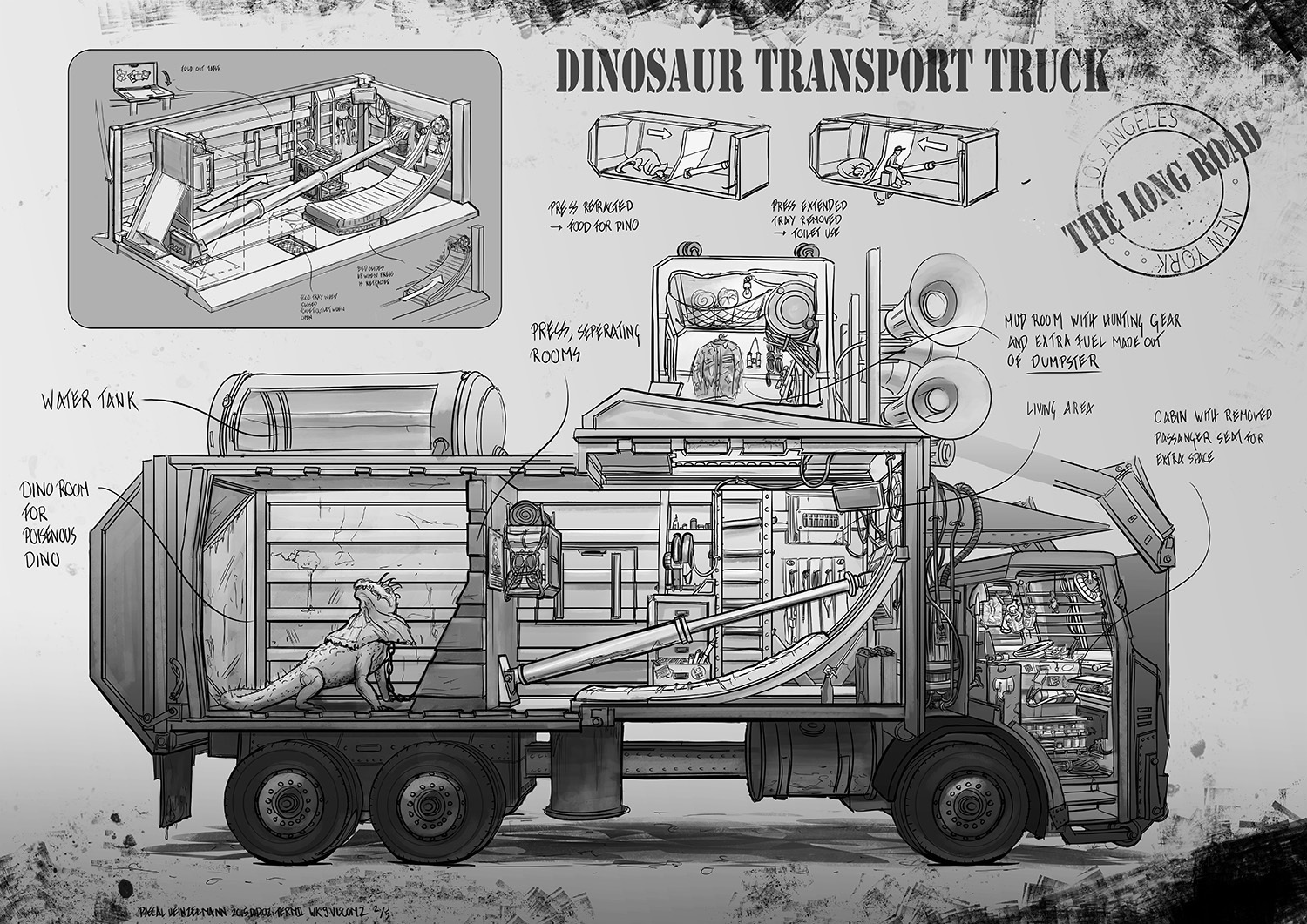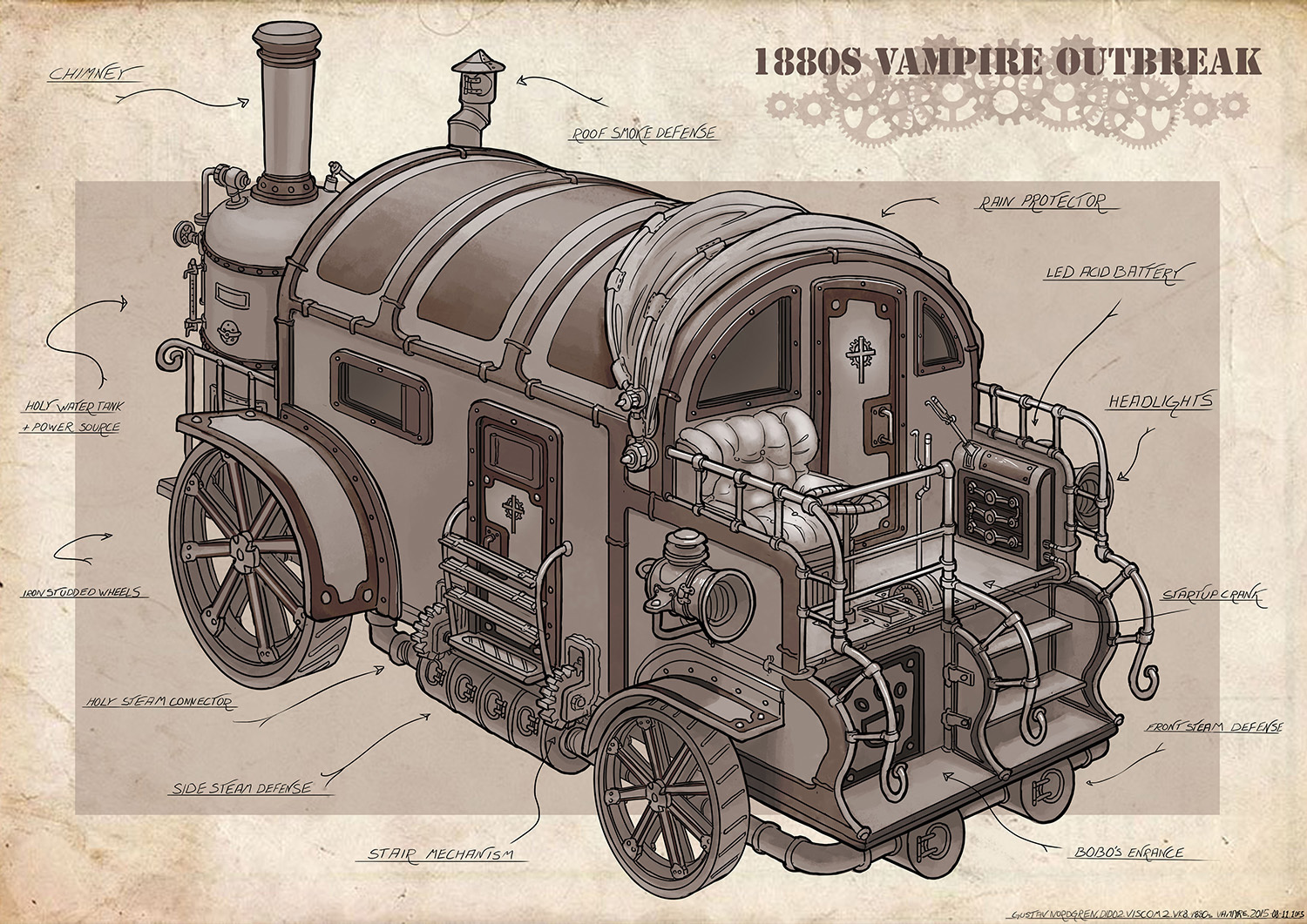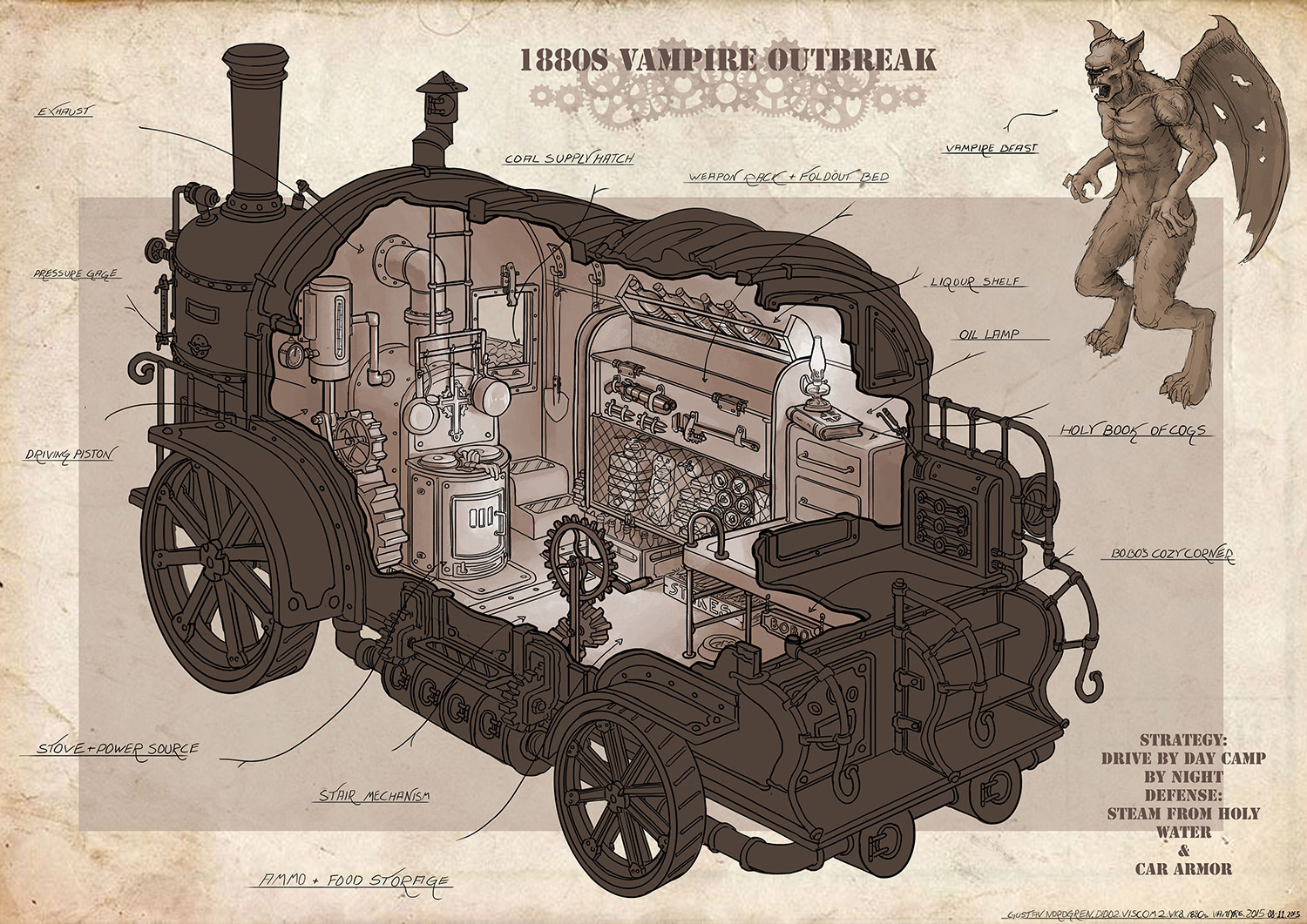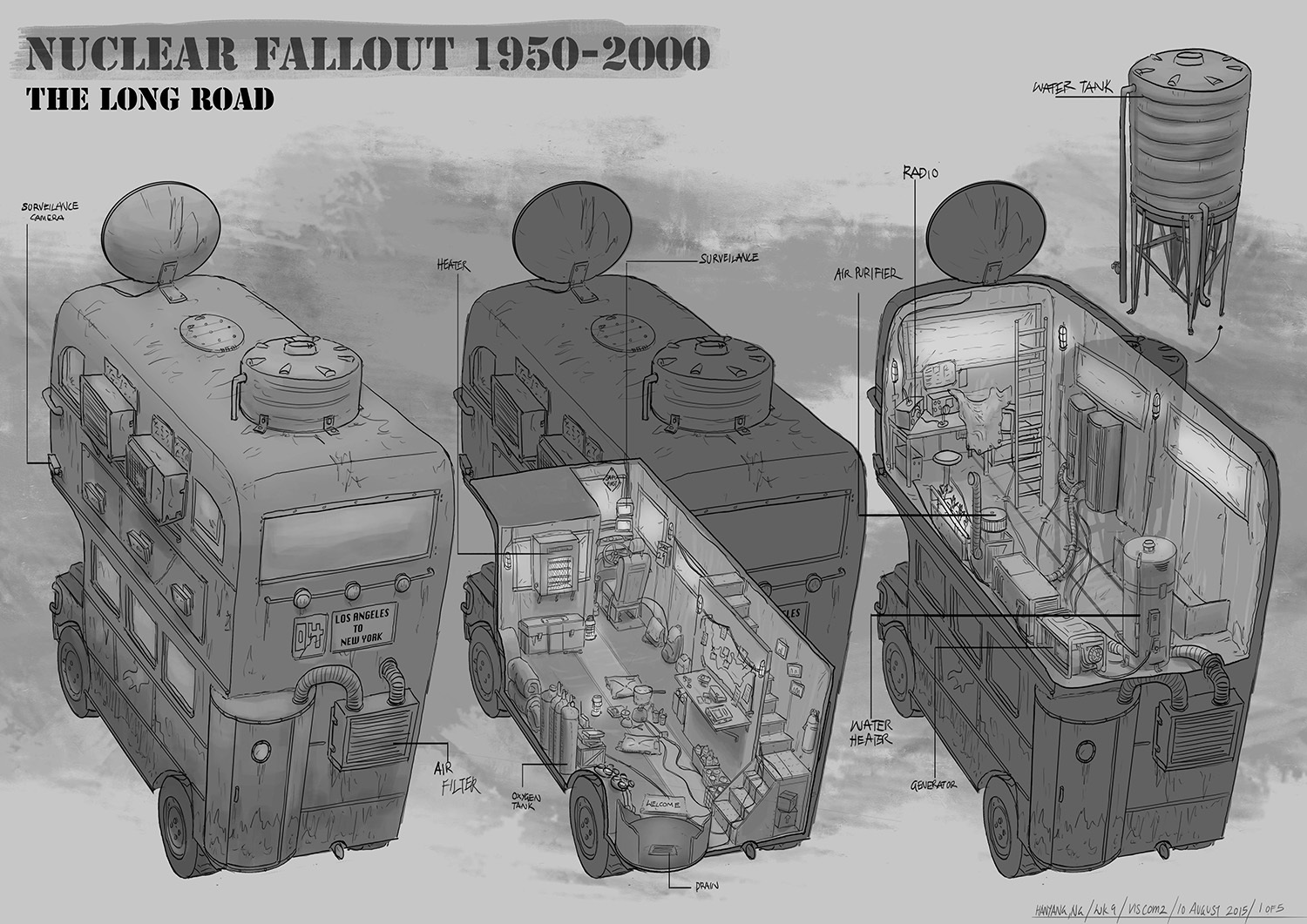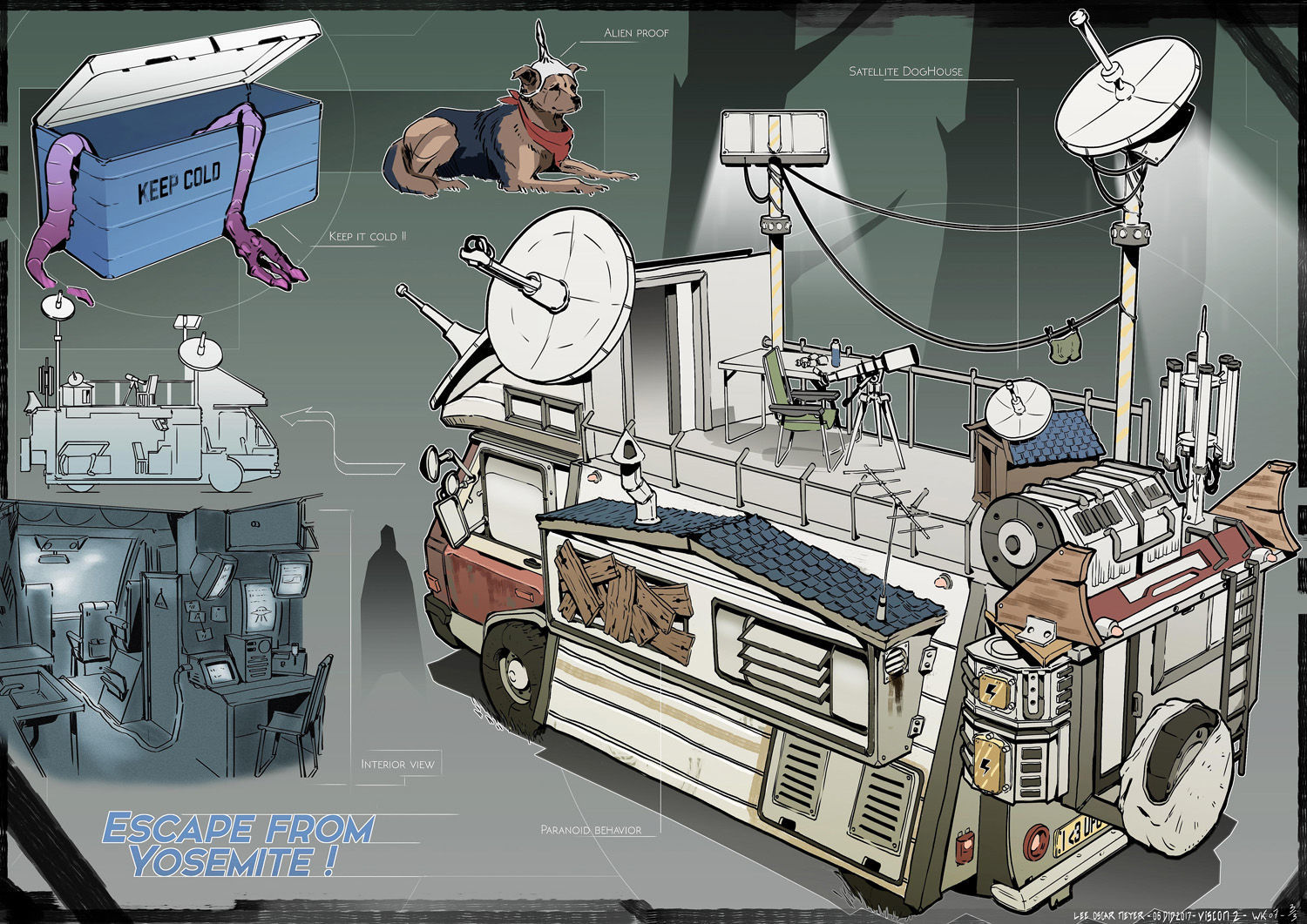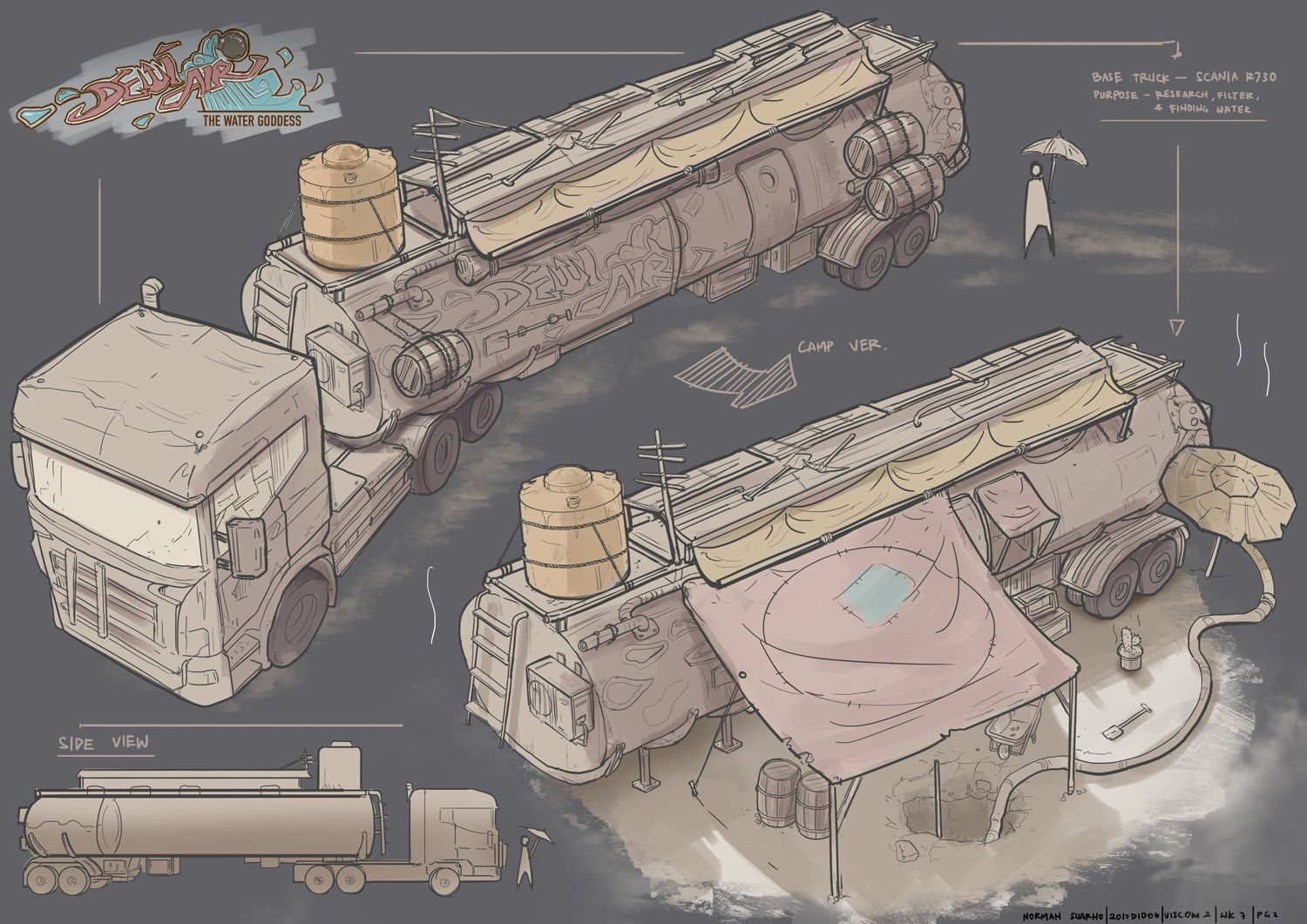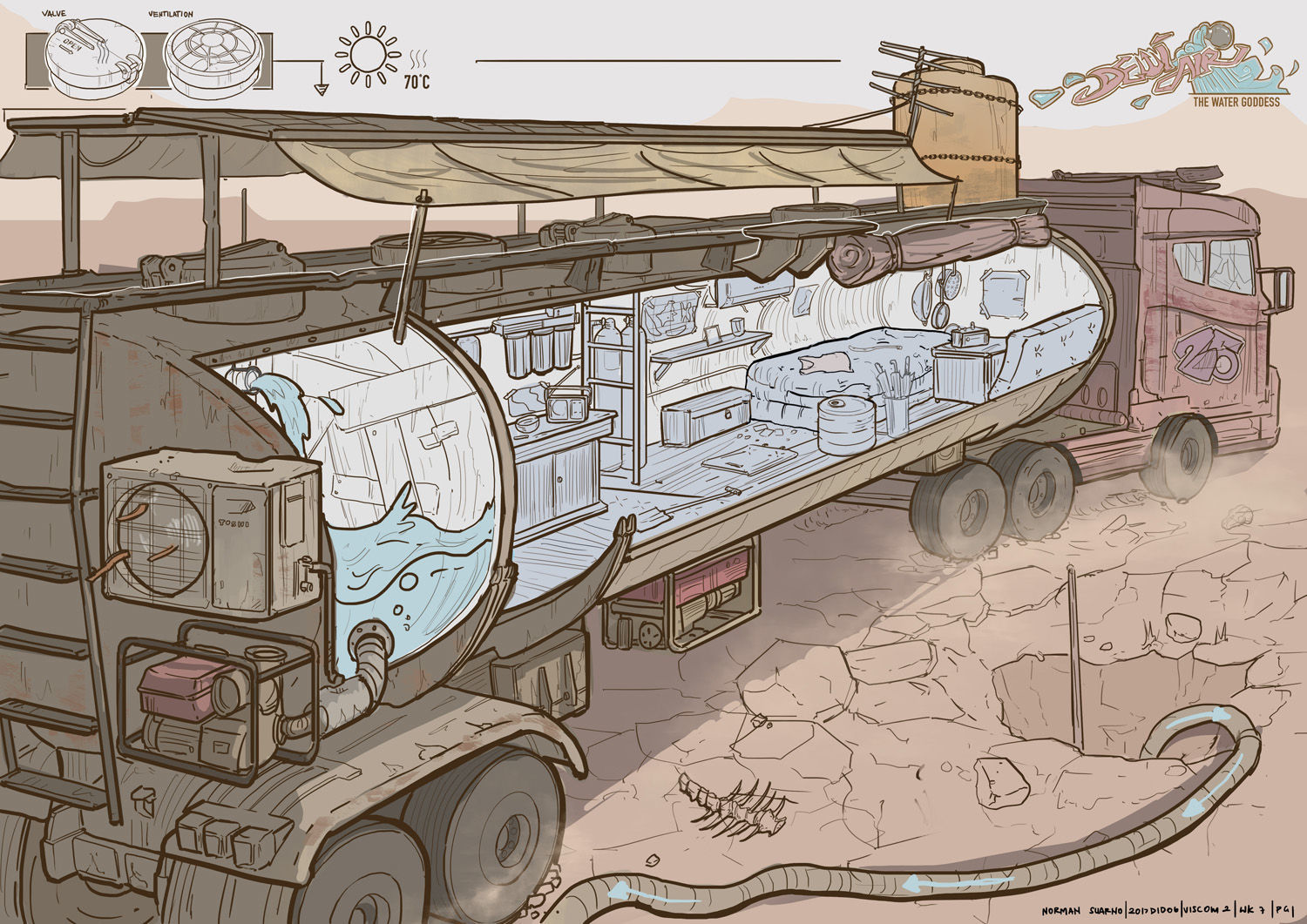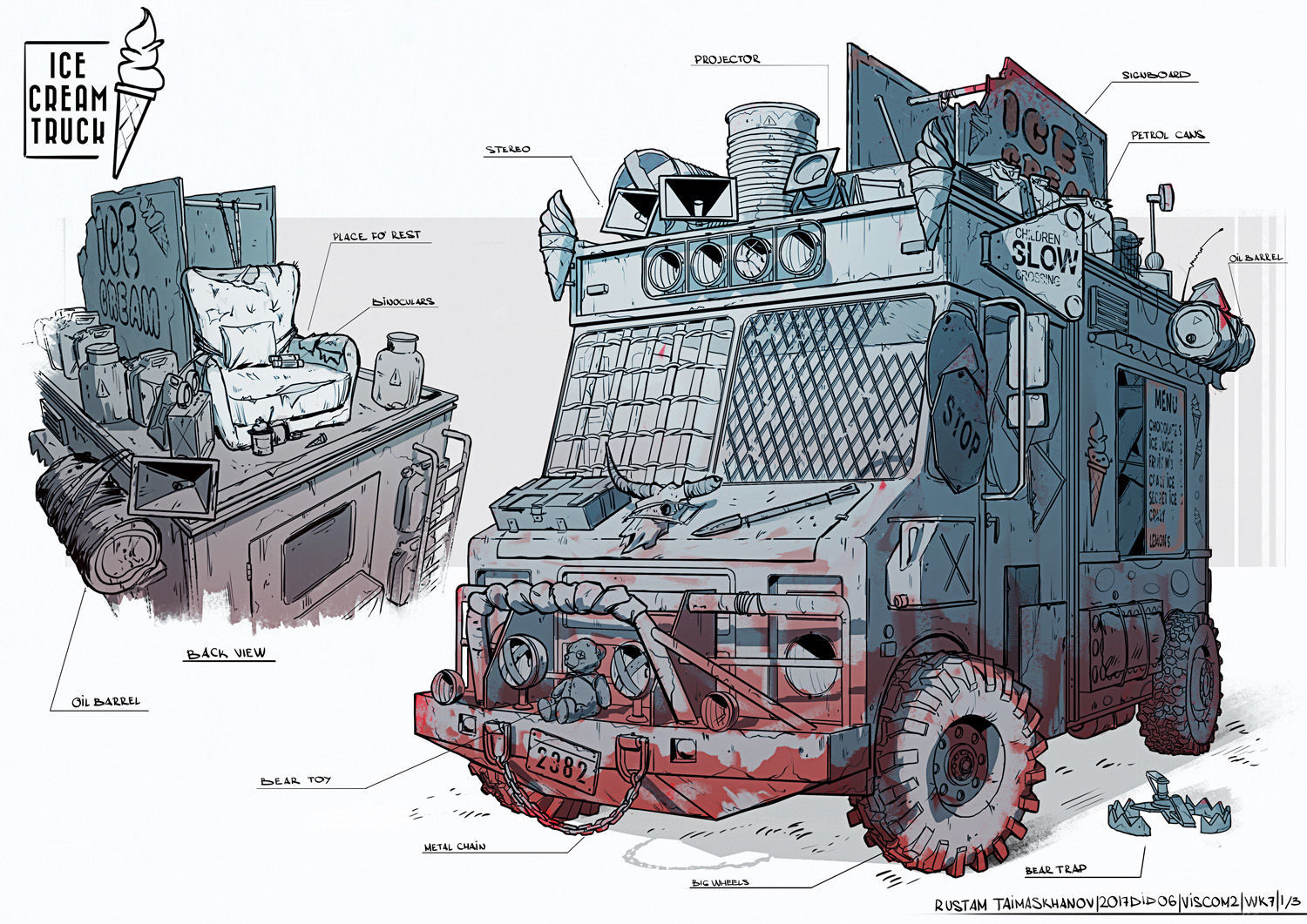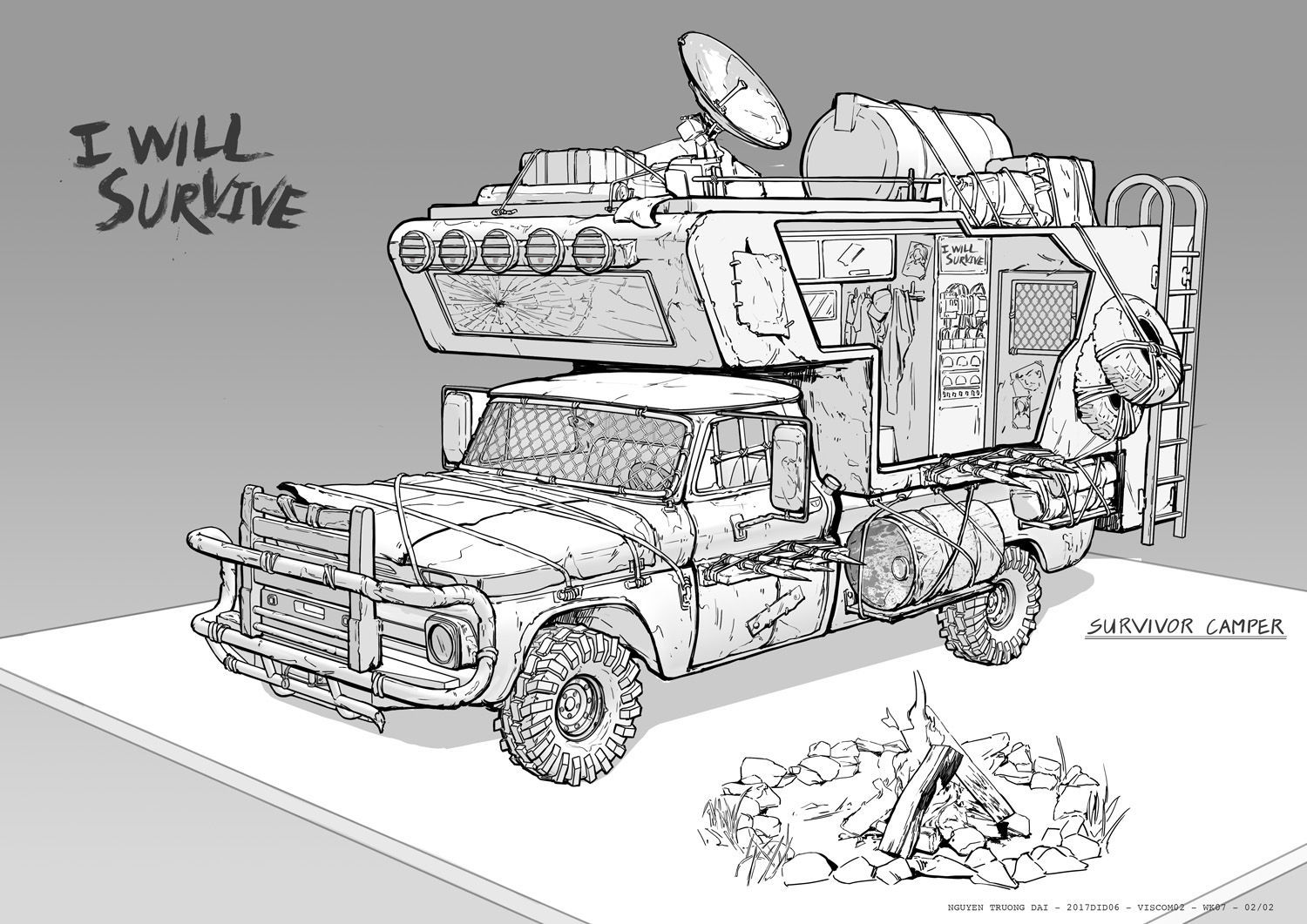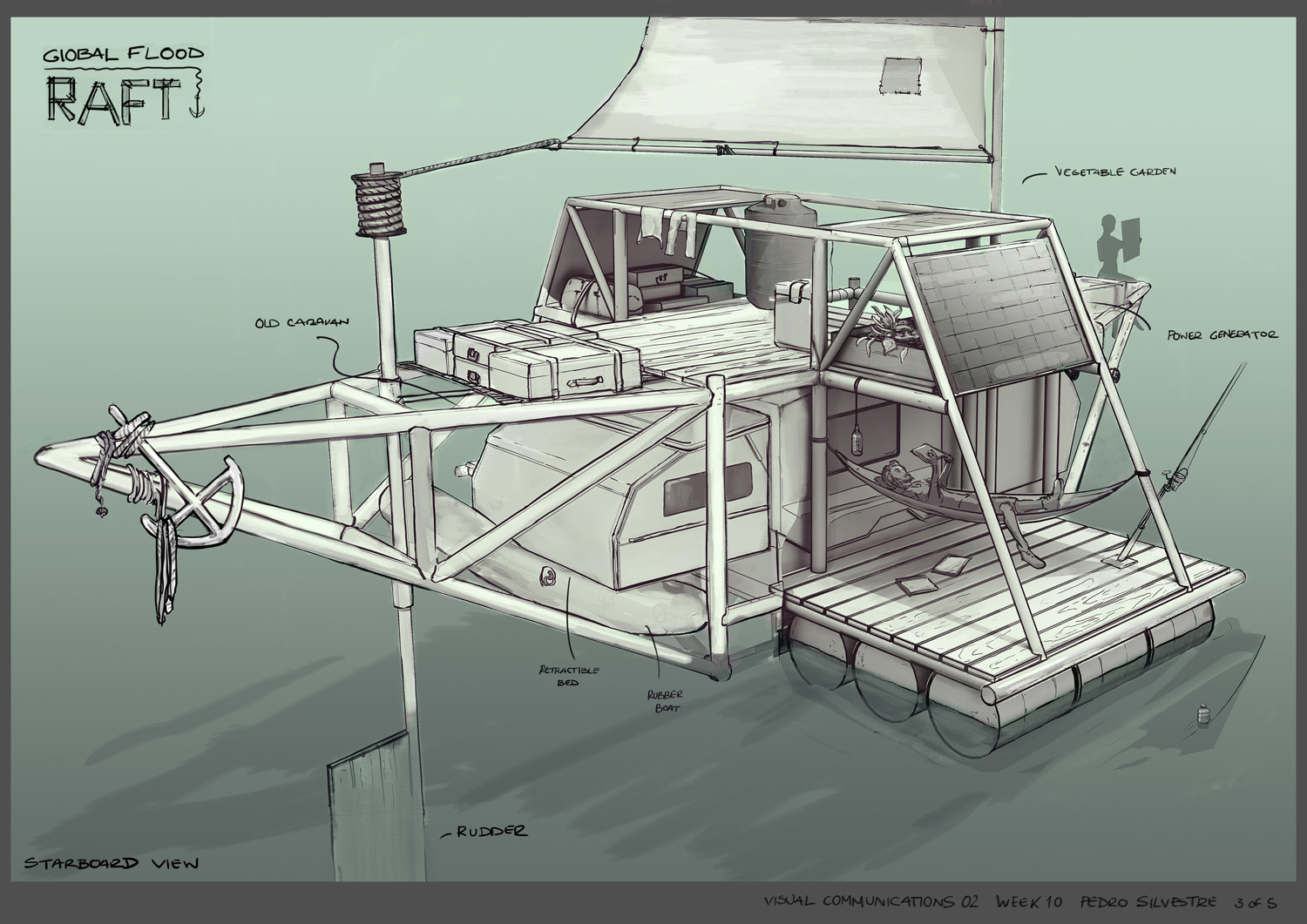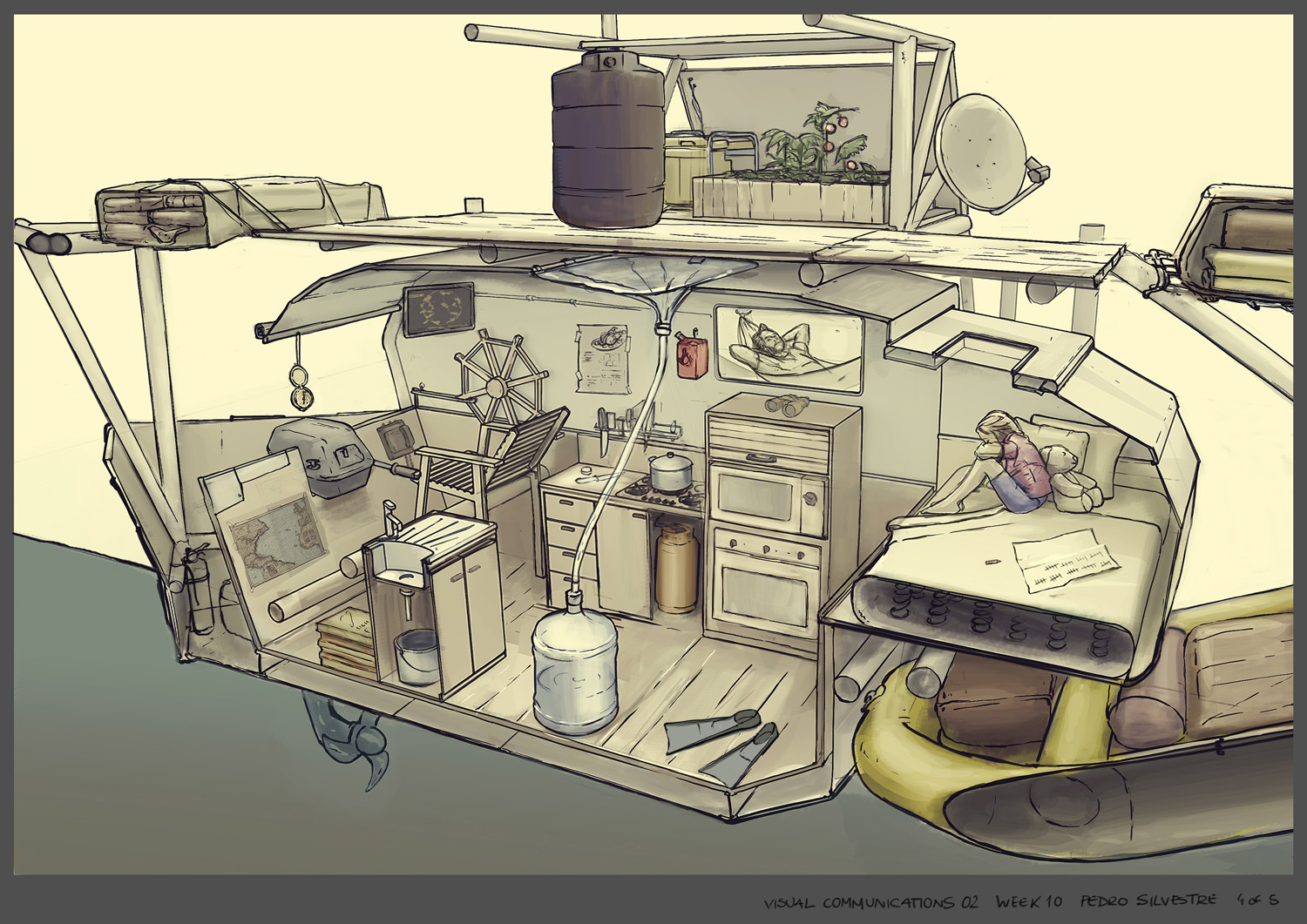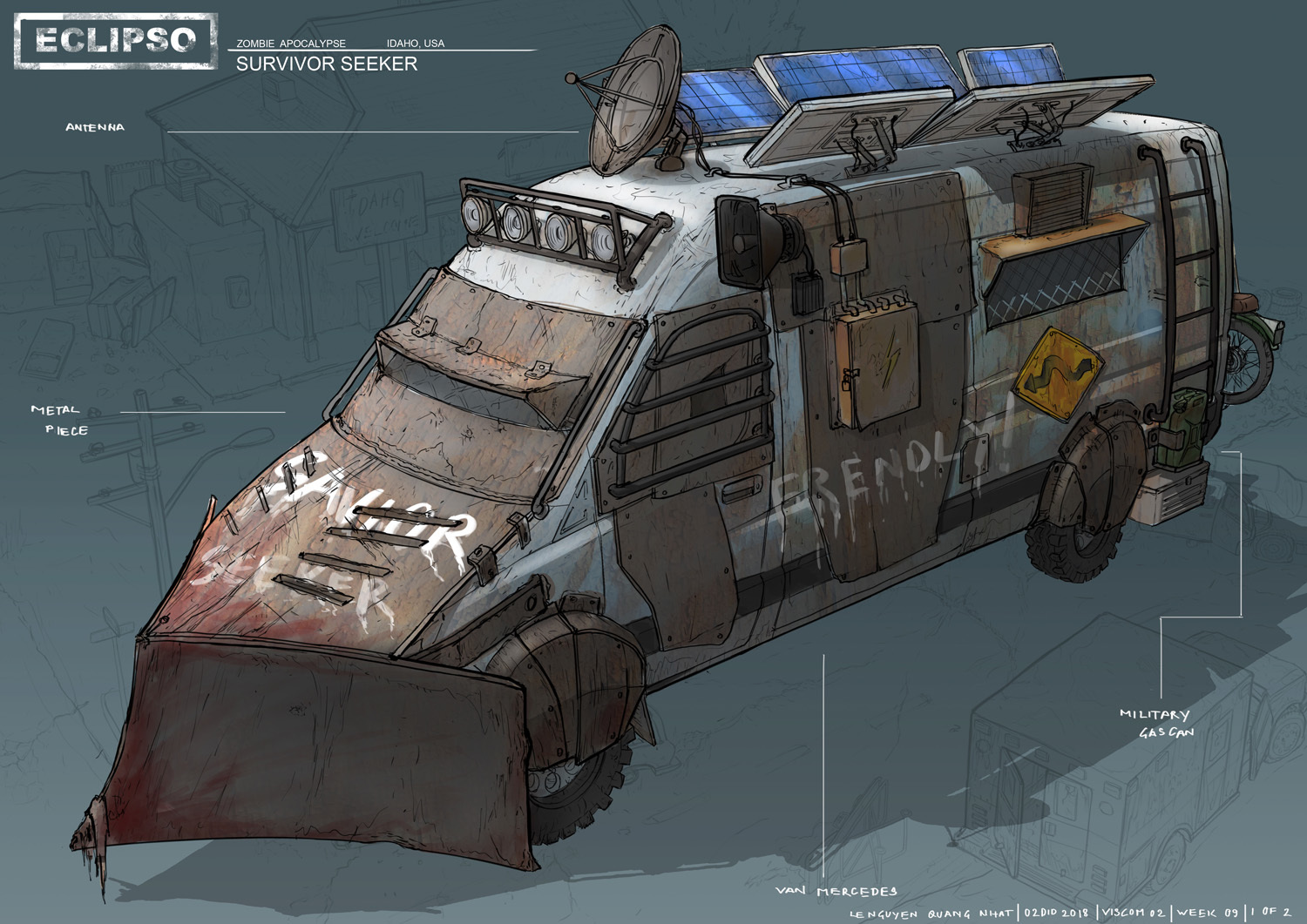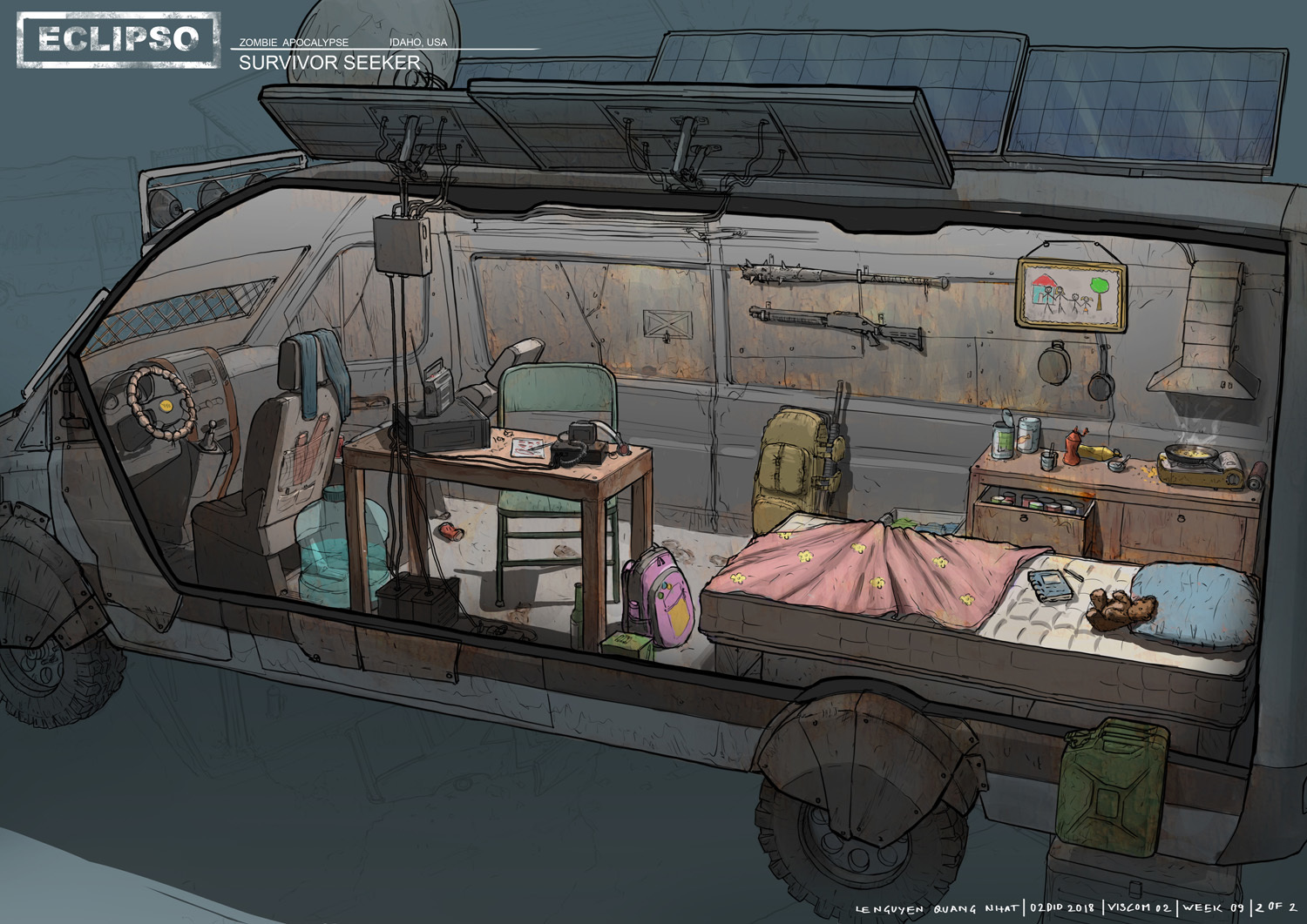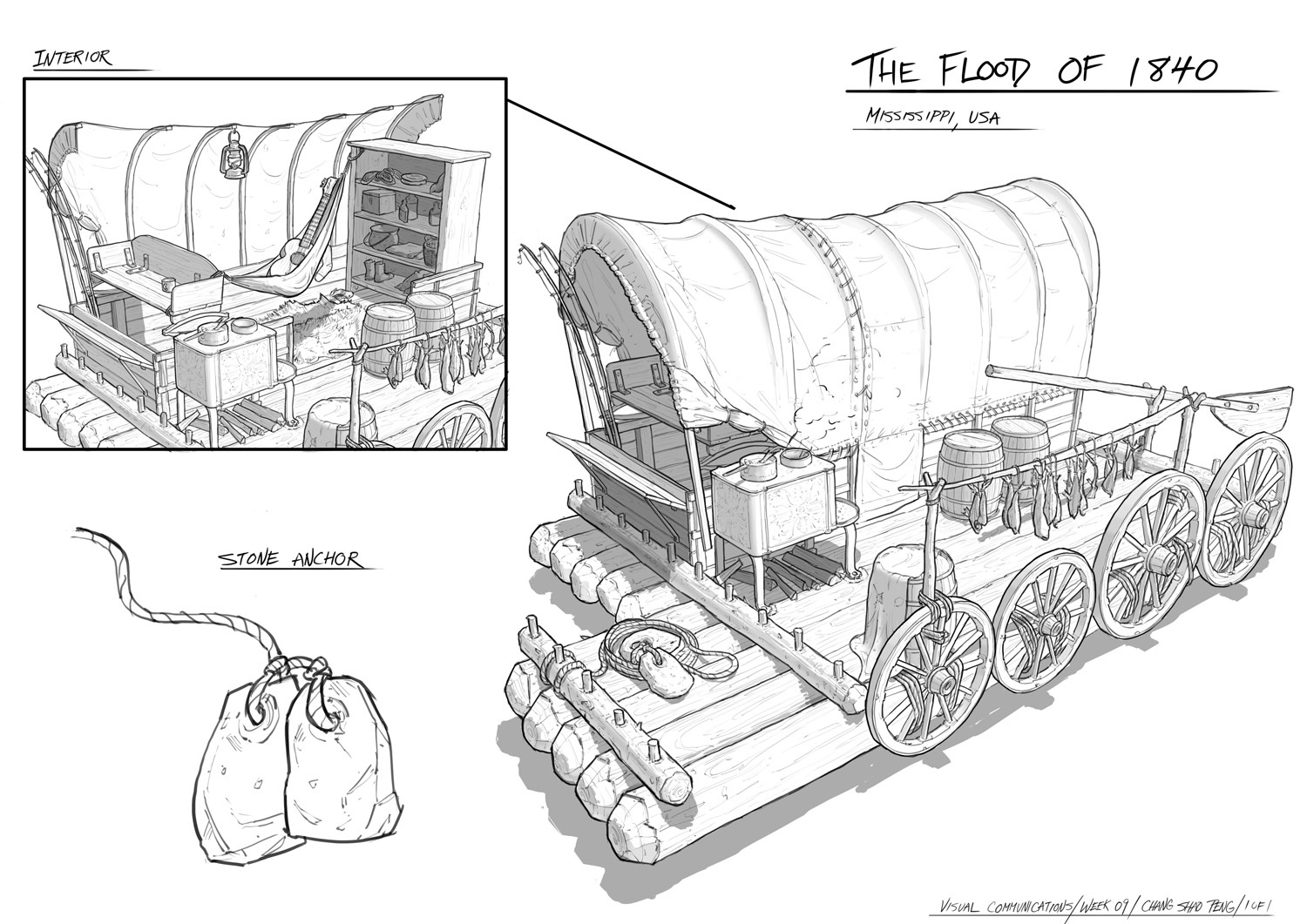 SOMETIMES SIMPLICITY IS BEAUTIFUL

You don't need endless amount of details to make something look "cool." If you choose a good subject matter, let the design breath. Start your design with good references.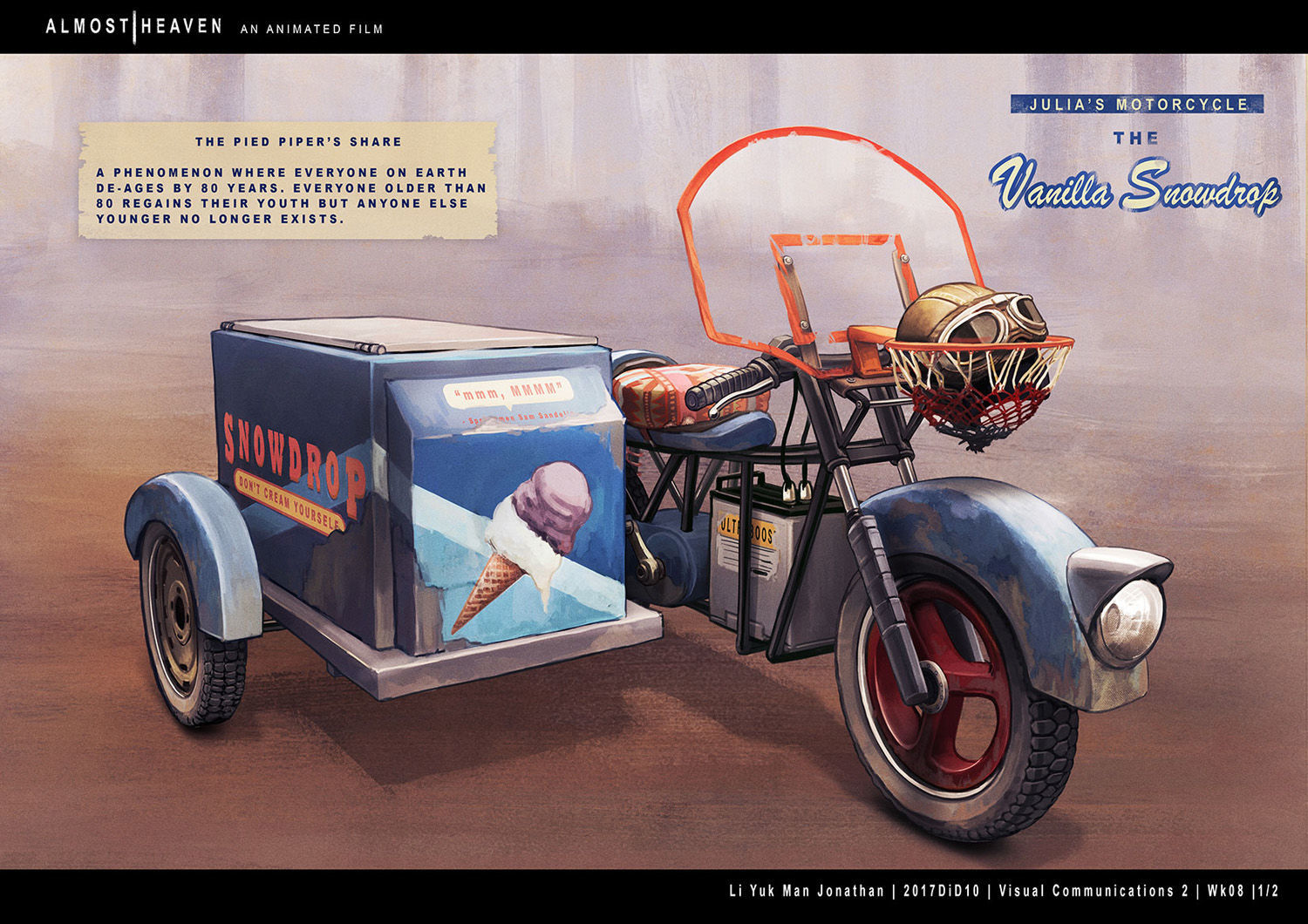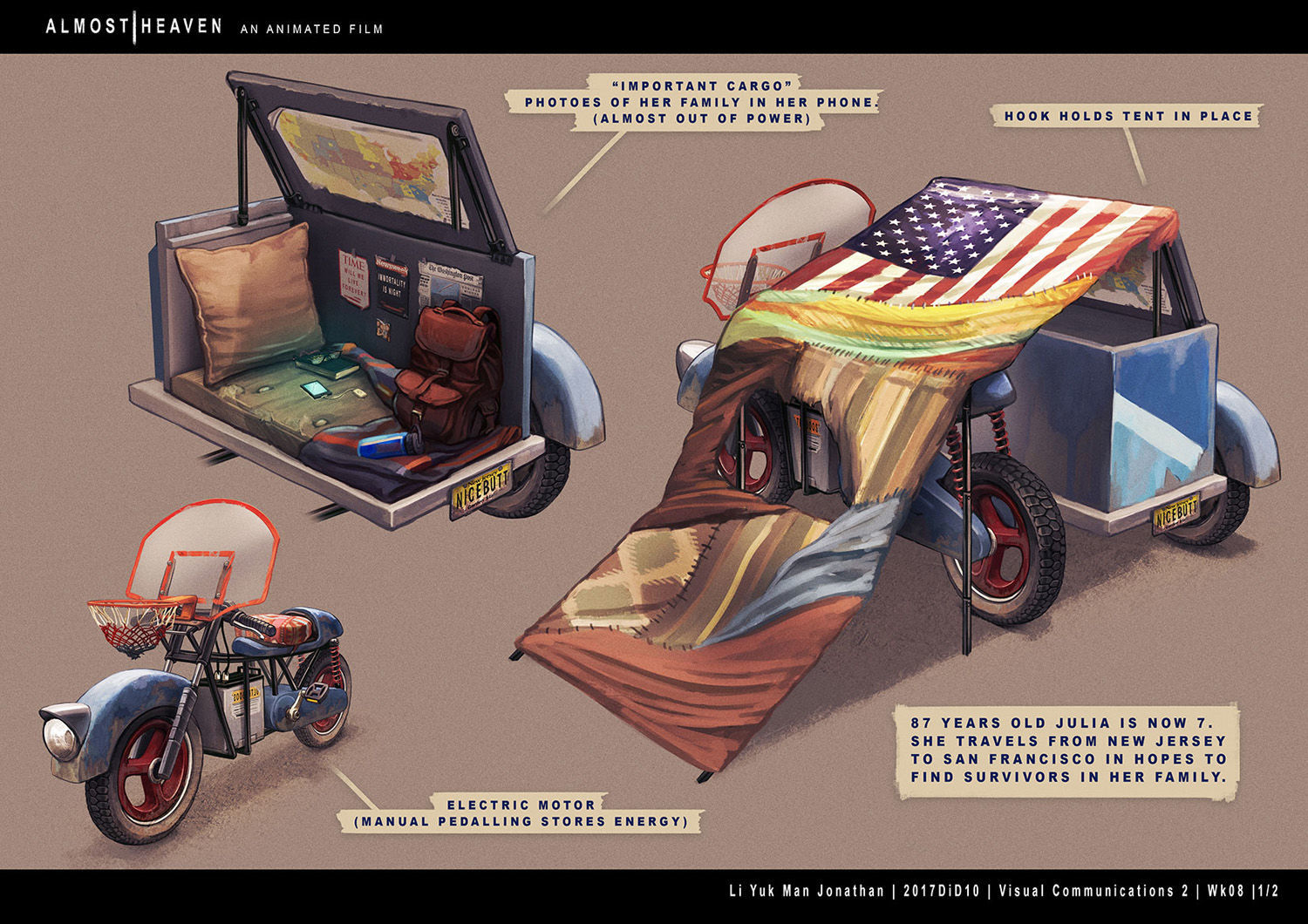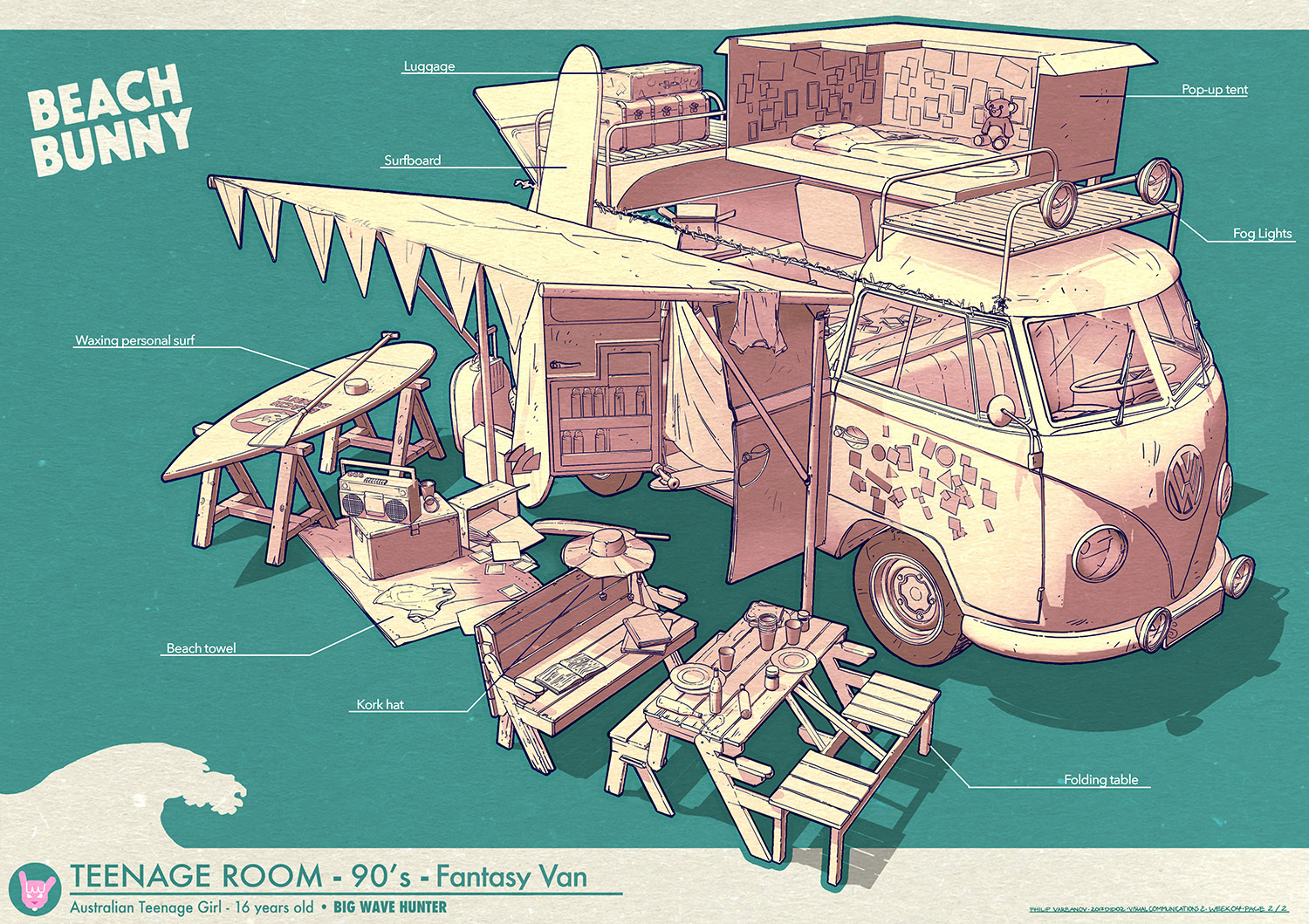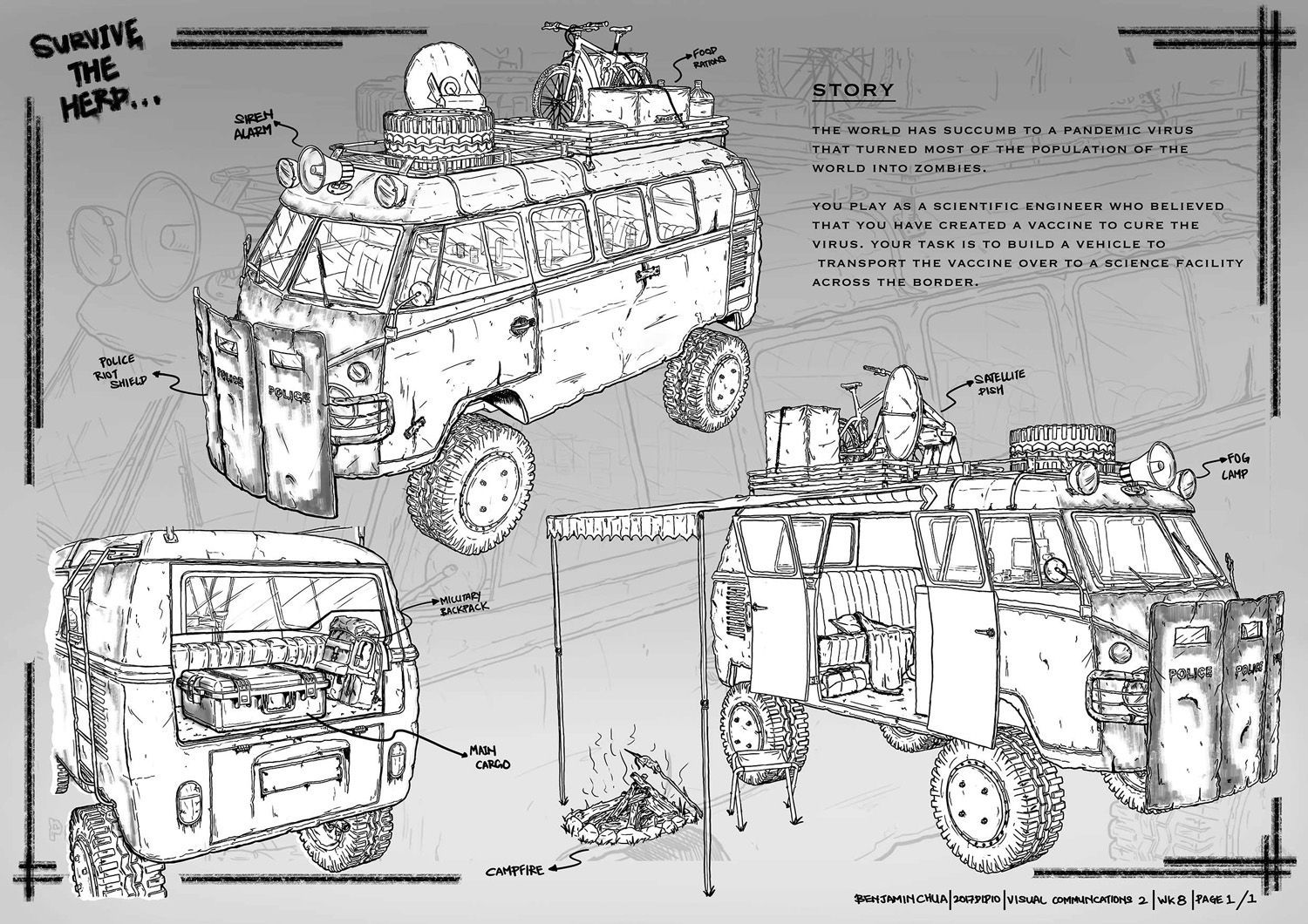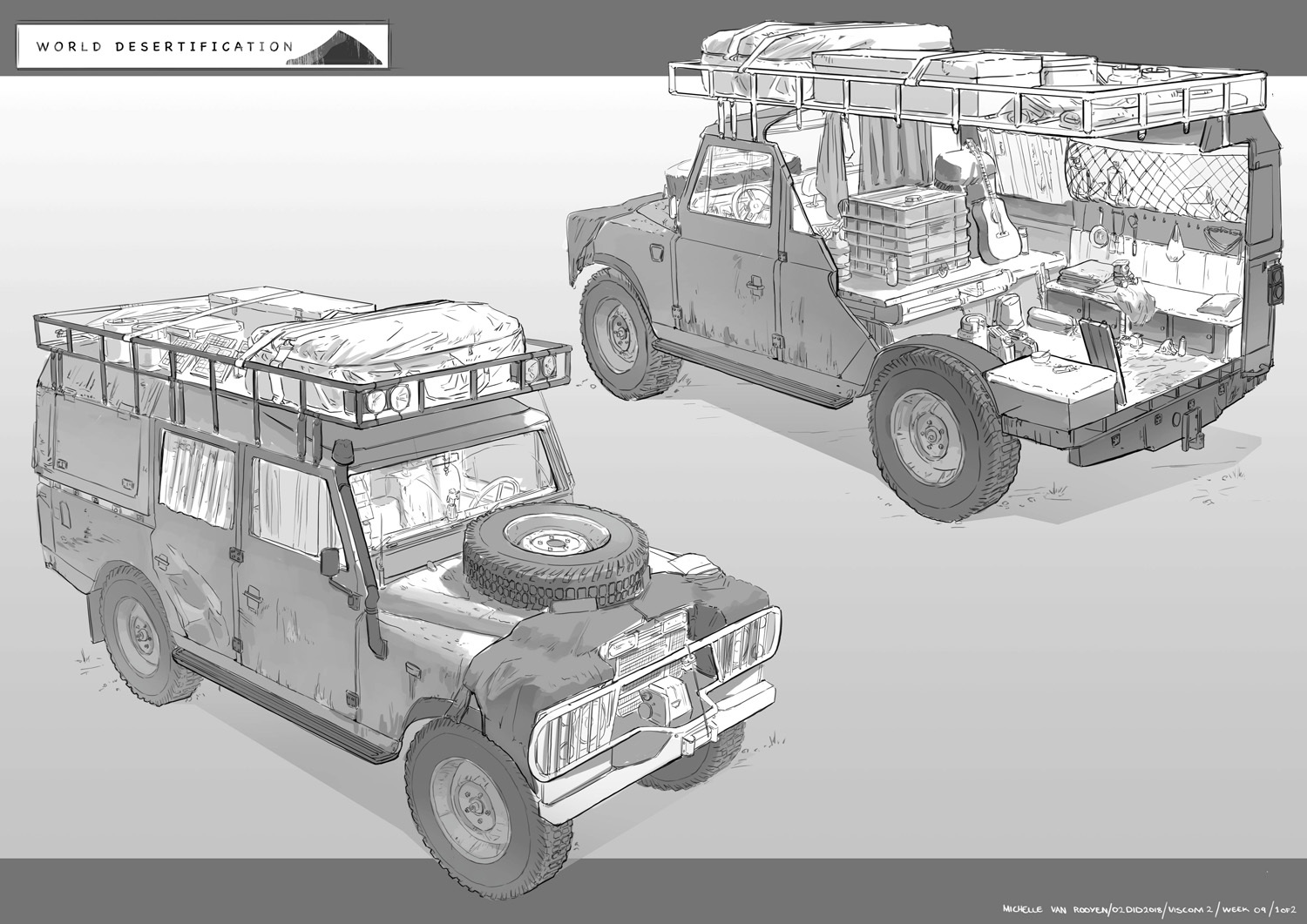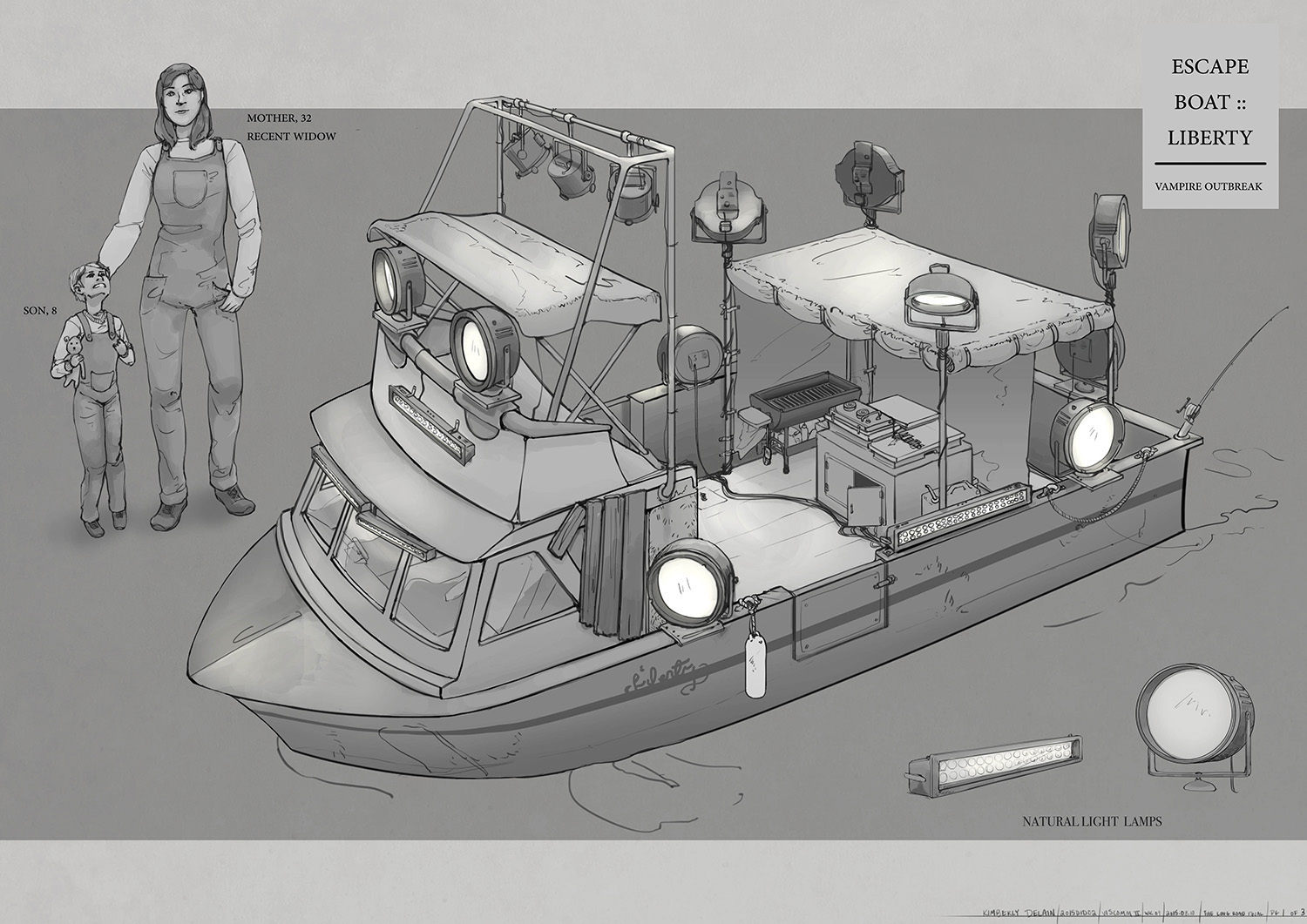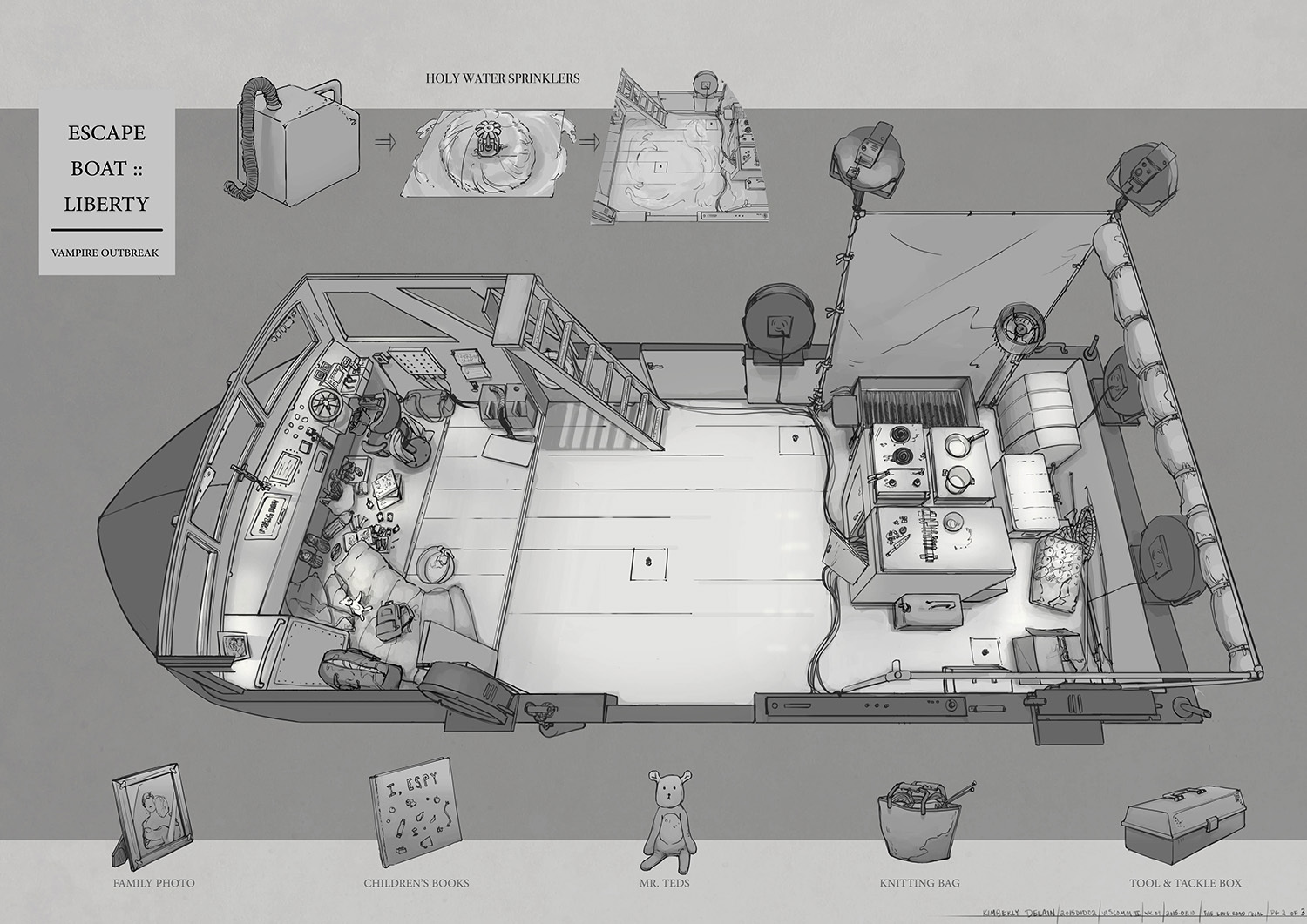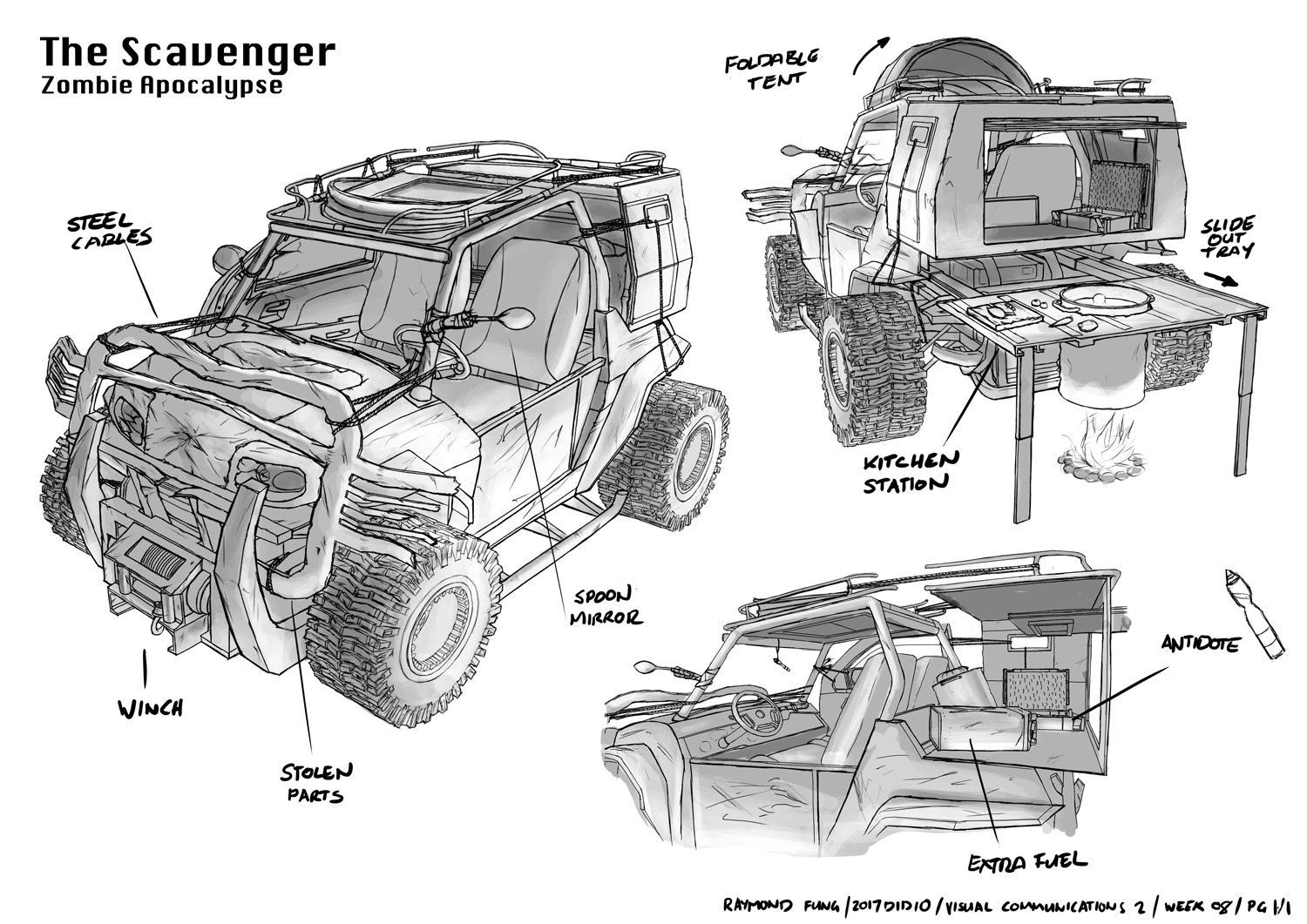 TRY IT FOR YOURSELF

Start small. For example, a rowboat that must take a survivor downstream. It's simple, elegant and perfect for entertainment design. And remember, be patient and take your time. Give yourself at least 10+ hours for this assignment. Have fun.